Why Mike Will Made-It Is The Most Important Producer of the Past Five Years
With his stunning beats on Kendrick Lamar's 'Damn," the beatmaker has cemented his legacy.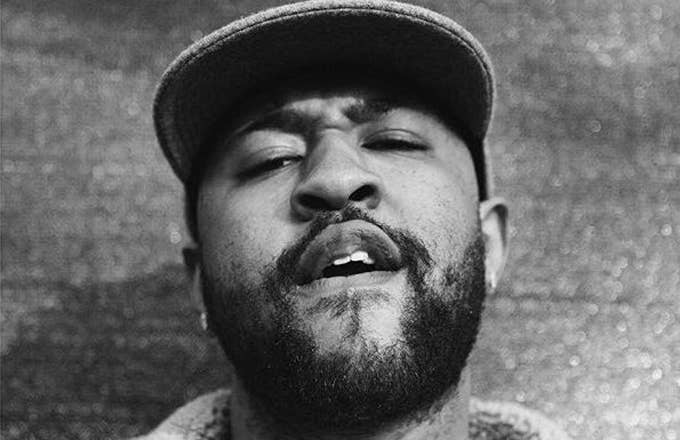 Publicist
Image via Publicist/Mary Kang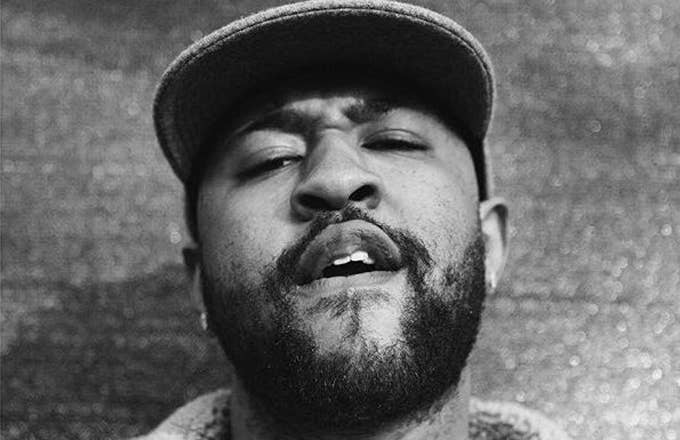 When Beyoncé took over Super Bowl 50 last year, it wasn't just the Black Lives Matter imagery and Michael Jackson homage that made her halftime performance striking. Backed by a platoon of dancers, she sung and strutted through Levi's Stadium to the hypnotic synths and pummelling drums of "Formation," a superwoman slay soundtrack produced by none other than Mike Will Made-It. It was just one of many career apexes for the Atlanta producer, who has spent the last half decade concocting hit after hit for everyone from Miley Cyrus to Kendrick Lamar. And within that five-year stretch, no producer has been more consistently influential than him.
The trap music titan born Michael Len Williams II found success beyond lacing Gucci Mane mixtapes in 2011, when he crafted Meek Mill's MMG introduction "Tupac Back." But let's mark the start of his majestic run at April 2012, when his gorgeous mix of melodic, distorted synths and knocking drums laid the foundation for Future's classic breakout track "Turn On The Lights." Since then, the 28-year-old producer's beats have accomplished some of the most improbable feats. He helped Juicy J reboot his career with the ratchet "Bands A Make Her Dance," and then turned around and flipped that same skeleton into Rihanna's confetti cash anthem "Pour It Up." Ace Hood earned his biggest hit over Mike Will's urgent thumper of a beat on "Bugatti", while the more delicate "Body Party" gave Ciara's career a jolt. Mike Will even brings out the best in fellow superproducers; Pharrell reverts to his vintage Skateboard P flow for "Move That Dope," and Kanye West enlisted Mike Will's co-production touch for the G.O.O.D. Music posse cut "Mercy."
Mike Will Made-It's production pixie dust became so potent that it was only a matter of time before he began launching his own artists into orbit. His penchant for great music—best characterized by his skull-rattling 808s and off-kilter keys—became most apparent with the rise of Rae Sremmurd, two fun-loving brothers from Tupelo, Mississippi who have become stars in their own right. Under Mike Will's guidance, the duo's party-ready debut LP Sremmlife yielded five platinum singles (all produced by Mike Will) and was notably listed as No. 3 on this publication's Best Albums of 2015 list. Their follow-up LP literally froze listeners in suspense with the No. 1 single "Black Beatles," powered by Mike Will's video game arpeggio, snares and hi-hats that treat ear lobes like speed bags. He similarly steered the artist formerly known as Hannah Montana as she transitioned into the tongue-wagging, twerksome phase of her later musical career. Cultural appropriation issues aside, "23" is still a Hypebeast's favorite, while "We Can't Stop" would be a bop even if it wasn't sung by a former Disney star.
Obviously, Mike Will isn't the only producer who's dominated music in the past five years. Metro Boomin became trap's go-to guy in 2015, but his ongoing reign has been brief in comparison. Meanwhile, DJ Mustard's beats (Jeremih's "Don't Tell Em," Big Sean's "I Don't Fuck With You") have been ubiquitous on radio for much of the same timespan. His productions, however, became so recognizable that they began spawning soundalikes (like Iggy Azelea's "Fancy")—perhaps partly to blame for his decline in the past couple of years. Then there are pop gods like Max Martin and Dr. Luke. Those guys have created a seemingly unending series of smashes for Katy Perry and Taylor Swift, but neither have been as versatile as Mike Will, who dabbles in hip-hop, R&B, and pop (he's been in the studio with Perry, too). Someone like Martin, by comparison, makes what's best described as the platonic ideal of pop music; rigorously adhering to a specific, almost mathematical formula. Lorde recently described working with Martin in an interview with the New York Times, and he deemed her lead single "Green Light" as "incorrect songwriting." Lorde was quick to explain that it wasn't meant as an insult, but it's the kind of note one can't imagine coming from a producer like Mike Will.
Meanwhile, he continues to reinvent his sound. Just take a listen to his co-production on the N.W.A.-channelling "XXX" from Kendrick Lamar's new album Damn, one of three beats that Mike Will worked on, including K-Dot's highest-charting solo song to date "Humble" and the bouncy "DNA," which is even better.
With a sound that continues to evolve and grow, Mike Will Made-It has helped shape music in new and unexpected ways. Here's to hoping that he continues making moments for the next half decade to come.