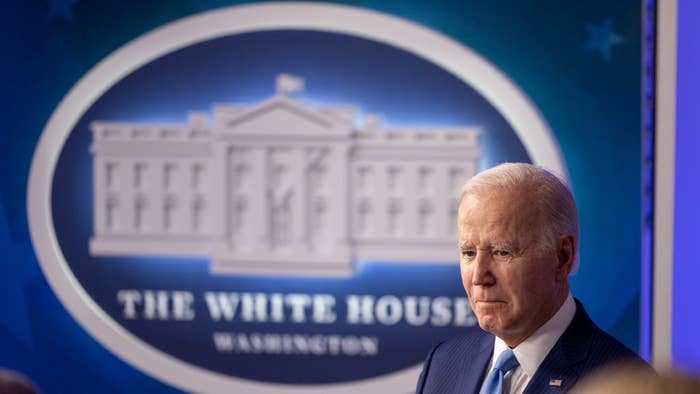 Free at-home COVID-19 test delivery is returning amid winter surge concerns, the White House announced on Thursday.
The effort, per the Biden administration, is part of what the White House is billing as its COVID-19 Winter Preparedness Plan. As frustrated COVID-cautious Americans will note, the free-tests-by-mail announcement marks the return of a previously paused program that was estimated to have seen hundreds of millions of tests distributed across the country.
"The administration is announcing that COVIDTests.gov is open for a limited round of ordering this winter," the White House said in an extended press release on Thursday. "Starting today, all U.S. households can order a total of four at-home COVID-19 tests that will be mailed directly to them for free."
Per the White House, this is being done "in the absence of Congress providing additional funding" for pandemic response efforts. As a result, the Biden administration says it is making use of "limited existing funding" for the winter program.
For info on how to order free tests, hit this link (or click through below). Shipping for this round is slated to begin the week of Dec. 19. To order a set of four tests, residential households must provide their name and address. While providing an email address is optional, it's required if one is interested in tracking their order.
Meanwhile, Twitter was recently revealed to be "no longer enforcing" its COVID-19 misinformation policy despite the pandemic still being in progress.