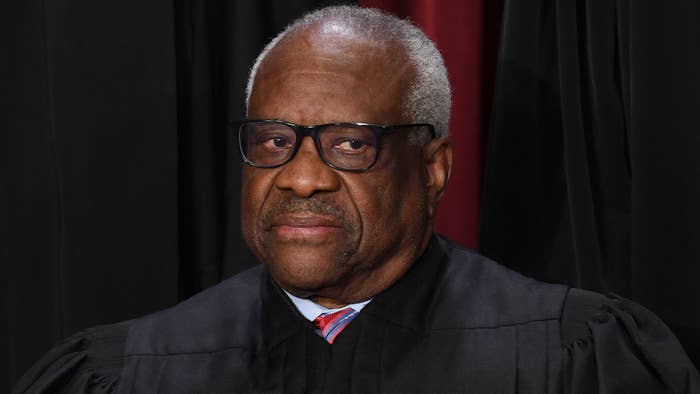 This just in: Inherently corrupt institutions may very well be inhabited by corruption.
This week, ProPublica shared a damning report detailing how Supreme Court Justice Clarence Thomas "has been treated to" luxury vacations made possible by a billionaire donor familiar to those who closely follow Republican proceedings. This is reported to have been taking place for more than two decades, with Thomas said to have repeatedly used Texas-based real estate mogul and longtime GOP benefactor Harlan Crow's personal yacht and private plane.
Thomas is said to have accepted these luxury (as in worth hundreds of thousands of dollars) trips "virtually every year," albeit without properly disclosing them. In fact, this week's investigative report from the Pulitzer Prize-winning nonprofit notes that not reporting the pricey trips could mark a violation of a law requiring those in Thomas' position to disclose such gifts.
One trip, said in Thursday's report to have occurred in 2019, would have potentially set Thomas back more than half a million dollars if he had arranged for the travel and related accommodations on his own.
To track this extensive history of allegedly undisclosed gifts, ProPublica pulled from flight records and other documents, including interviews with ex-yacht workers. Read the resulting piece from Joshua Kaplan, Justin Elliott, and Alex Mierjeski in full here.
Complex has reached out to the Supreme Court's Public Information Office for comment. This story may be updated.
In the wake of the new report, many have pointed to a past Thomas quote in which the Supreme Court Justice asserted that he prefers "the Walmart parking lots to the beaches and things like that." In the same clip, taken from a doc about Thomas, he further claimed to have a preference for spending time with "regular stock."