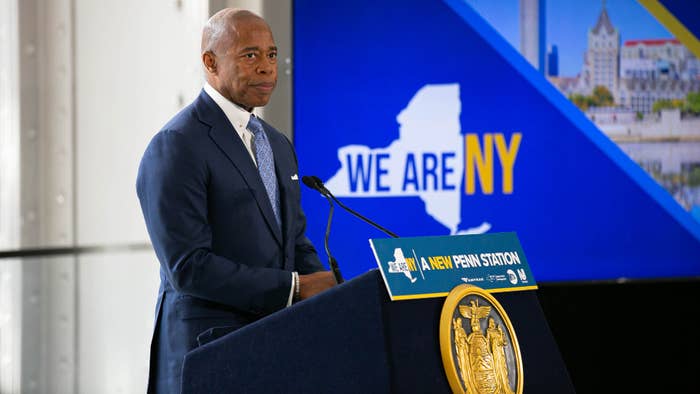 New York City Mayor Eric Adams said Friday he's "come to a clear conclusion" about the number of officers patrolling subway stations.
When taking questions at a press conference, Mayor Adams was asked about talk of decreasing the number of officers on transit patrol to one.
"That was not part of the budget discussion," Adams, who also reflected on his own work as a single-patrol transit officer, noted. "That did not come up at all in the budget discussion. Based on my observations of moving throughout the city, I have come to a clear conclusion we're not deploying police correctly. And one of the areas of focus is in the transit police patrol."
According to Adams, the single-patrol change will go into effect upon an announcement from the commissioner. Adams also touted the approach as a change he says will give "confidence" to riders, noting that dual-patrol—which CBS News points out was put into place after the 2014 shooting deaths of two NYPD officers—had "basically" cut the department in half.
"We had an overabundance of caution," Adams said Friday. "We doubled up police officers in the transit police because we were concerned about a copycat. We never changed that, years later."
Adams' comments were part of a press conference largely focused on the announcement of a multimillion-dollar investment into expanded services for the city's LGBGTQ community. See more below.