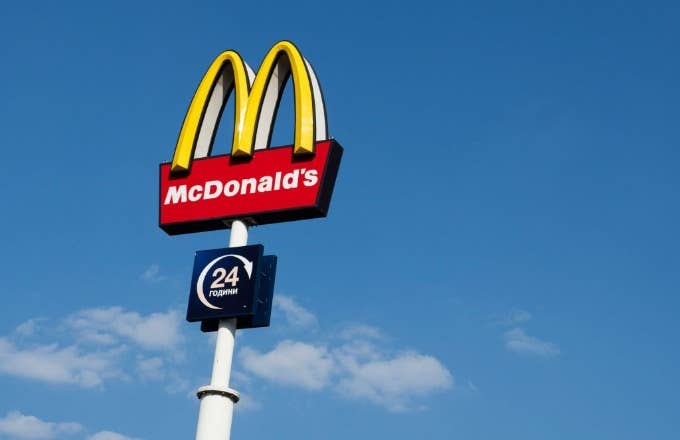 Following the success of similarly health-conscious and environmentally friendly moves by competitors like Burger King and Carl's Jr., the fast food messiahs at McDonald's have finally hopped on the plant-based wave.
Thursday, the company announced the launch of a 12-week test of the plant-based PLT burger in 28 restaurant locations in Southwestern Ontario.
"McDonald's has a proud legacy of fun, delicious, and craveable food—and now, we're extending that to a test of a juicy, plant-based burger," McDonald's VP of Global Menu Strategy, Ann Wahlgren, said in a press release. "We've been working on our recipe and now we're ready to hear feedback from our customers."
The new menu item is made possible by Beyond Meat, with CEO and founder Ethan Brown explaining Thursday that working with McDonald's marks the culmination of a decade-strong goal he set for himself and his company.
"It comes after a long and productive collaboration to make a delicious plant-based patty that fits seamlessly into McDonald's menu, and we're thrilled with the outcome," Brown said.
"PLT," of course, is an acronym denoting the burger's trio of main ingredients—plant, lettuce, tomato. McDonald's touts the plant-based creation (which boasts no artificial colors, flavors, or preservatives) as "a delicious, juicy, perfectly dressed" alternative that will be competitively priced during the test period at $6.49 CAD (roughly $4.89 USD).
For Canadian test locations and nutritional information on the PLT, click here.
Naturally, McD's enthusiasts were well-prepared Thursday to discuss this possibly impending worldwide menu update (?) with gusto. As always, inundate yourself with an excerpt of that ongoing discussion below.