Lego Addresses Controversy Over Utah Gun Shop's 'Lego Glock'
The prototype was first unveiled to the public on Instagram by a firearms customization shop in Utah, who 50 Cent said is marketing it to children.
Getty
Image via Getty/Jeremy Moeller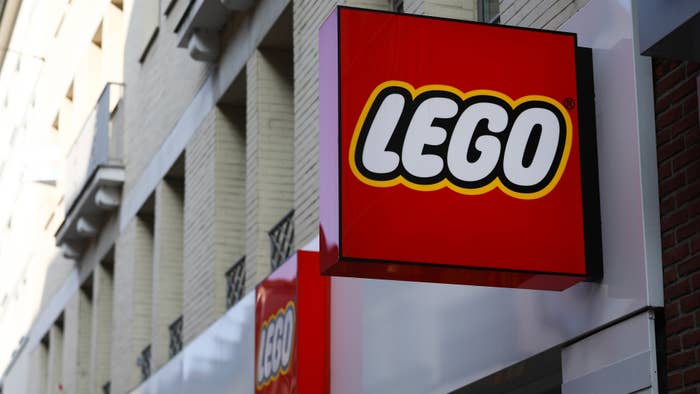 The weeks-long controversy surrounding the existence of a so-called "Lego glock" has reached its expected conclusion.
Last month, you may have noticed the beginnings of the pushback against Utah's Culper Precision firearms customization shop, who had recently announced the testing of the Block 19 prototype. 
"We wanted the second amendment to simply be too painful to tread on, so there was only one logical solution," the company said at the time when sharing photos of the prototype. "Here's one of those childhood dreams coming to life."
The customization project was designed to give buyers a product resembling a gun made of Lego bricks while also maintaining the functionality of the potentially fatal weapon. 
"The idea is that customers who have a Gen 3 or 4 Glock 19 with a black polymer frame and have already purchased an aftermarket blank slide (no serrations on the front or back, no optic cut…etc) from us, from Brownells, from Lone Wolf, or other suppliers can send that in and we will return a Block19 to them for around $600," Brandon Scott, founder of Culper Precision, explained in a The Firearm Blog post earlier this month.
Among the more prominent public critics of the Block 19 was Shannon Watts, the founder of the Moms Demand Action gun safety advocacy group, and 50 Cent.
In a since-removed Instagram post, 50 shared his concerns that this not only seemed like a marketing effort intentionally targeting younger consumers, but that it could also result in more violence against children at the hands of police.
"This looks like they are trying to market guns to the kids," 50 said. "This is not ok cops will start shooting little kids playing in the park."
As of Wednesday, however, the Block 19 had been blocked.
In a statement cited by CBS News, a spokesperson for Lego announced that Culper Precision had removed the item from their site.
"We have contacted the company, and they have agreed to remove the product from their website and not make or sell anything like this in the future," the company rep said.
At the time of this writing, the product page was no longer functioning on the Culper Precision site.
In their own statement, which opened with the extension of a kiss to "all the Block 19 haters," Culper Precision adopted a more mocking tone toward the controversy.
"Having the discussion about the block 19 and other modified glocks was always something we wanted to do," the company said on Instagram on Wednesday. "So a big thank you to everyone who gave us some valuable input!"
Complex has reached out to reps for Lego and Culper Precision for additional comment.