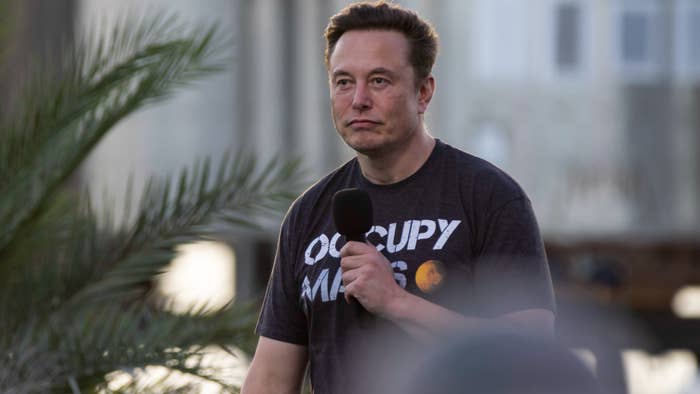 UPDATED 12/20, 9:40 p.m. ET:Just over 48 hours after tweeting a poll that potentially signaled the end for Musk as CEO, he replied to his post with an update—or maybe just more trolling.
"I will resign as CEO as soon as I find someone foolish enough to take the job! After that, I will just run the software & servers teams," Musk wrote.
Out of 17.5 million voters, 57 percent answered "yes" when Musk asked on Sunday, "Should I step down as head of Twitter? I will abide by the results of this poll."
See original story below.
Elon Musk asked Twitter if he should "step down as head of" the company in a poll shared Sunday, adding that he would "abide by the results" of the final vote.
More than 17 million Twitter users ultimately participated in the poll, which has since closed. As seen below, over 57 percent of those who contributed a vote said that Musk should step down, while roughly 43 percent said he should not.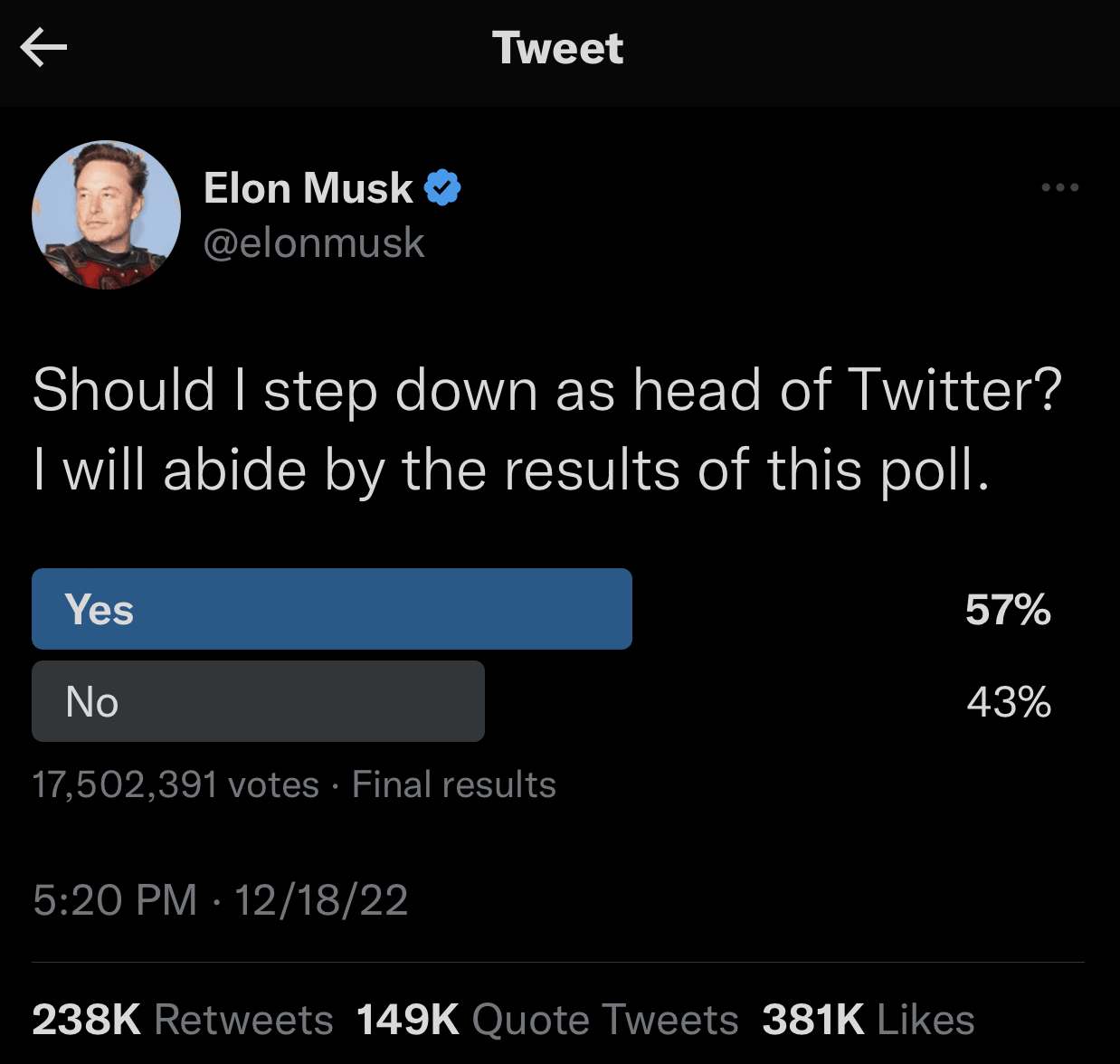 In a number of follow-up tweets, Musk seemingly continued to reference the topic, including an assertion about being "careful what you wish" and another about power being sought by those who "least deserve it."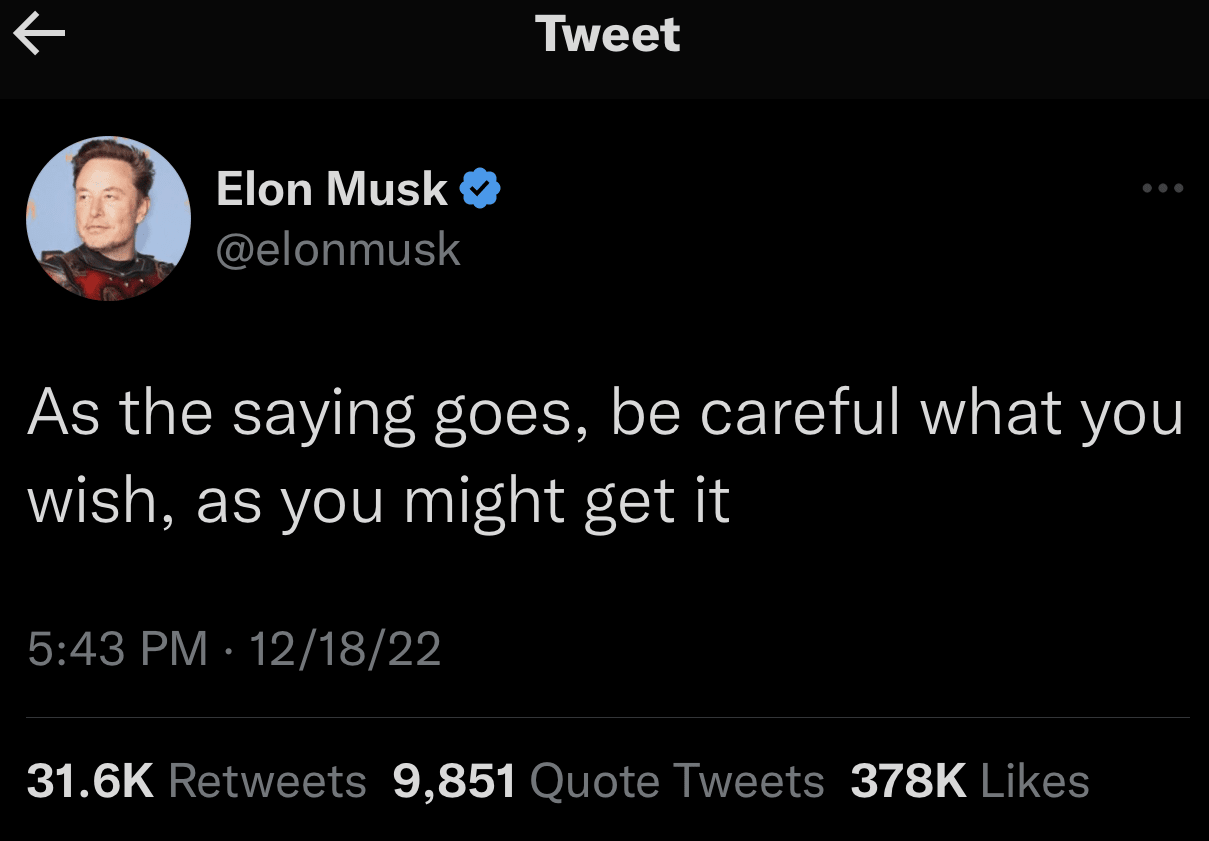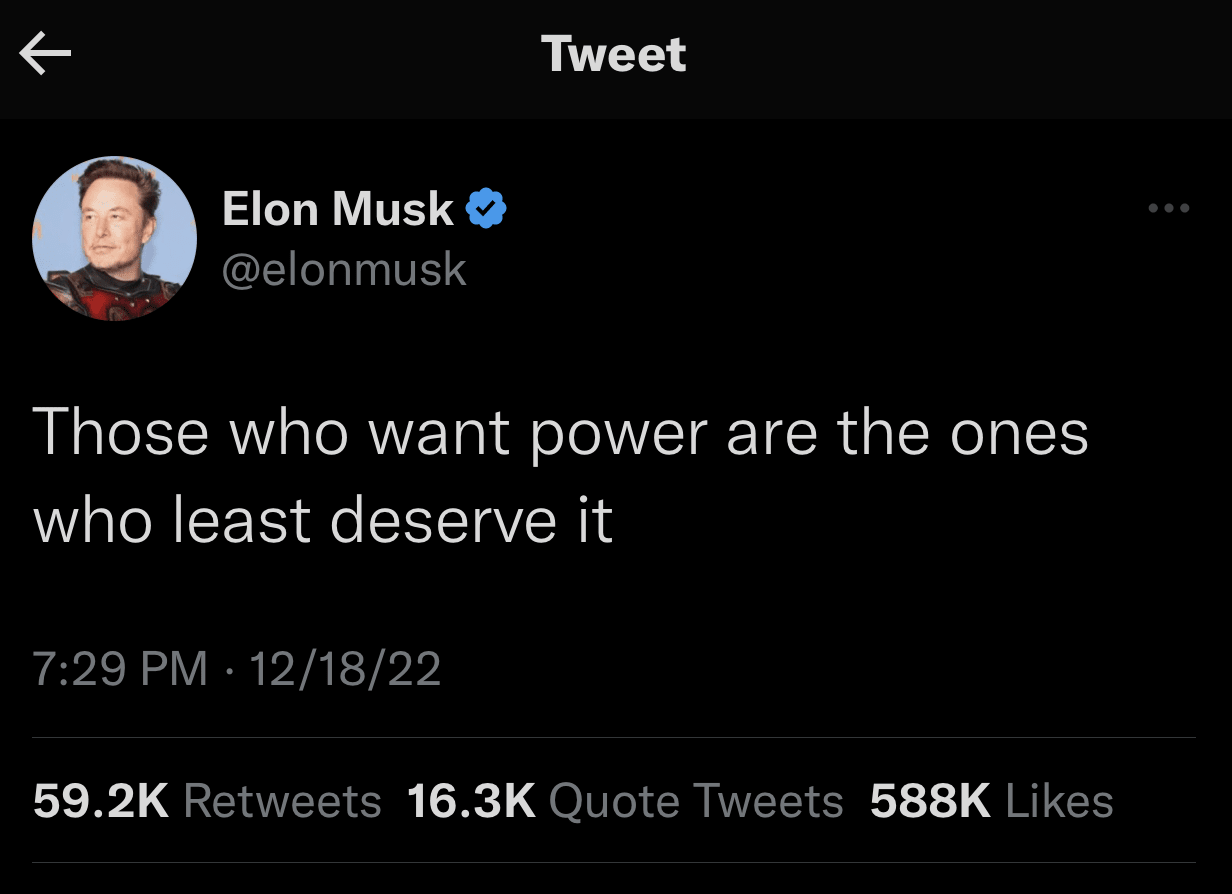 At the time of this writing, no formal announcement had been made with regards to a change in leadership, although—as mentioned up top—Musk did say when sharing the initial poll that he would "abide by" its results. The poll, of course, follows a series of widely criticized developments on the platform in its Musk era, including (but certainly not limited to) the suspension of multiple journalists who covered the CEO.
Also of note amid recent Twitter developments was a since-removed announcement of certain links related to other social media services no longer being allowed on the platform, word of which spurred further confusion and frustration among many users. Among those who swiftly questioned this specific policy, official tweets about which were later deleted, was former Twitter CEO Jack Dorsey. In a one-word response on Sunday, Dorsey offered, simply, "Why?"
It's a question that arguably hangs in the air in response to the slew of Twitter developments in recent months, all under Musk's leadership, and one that bears repeating: