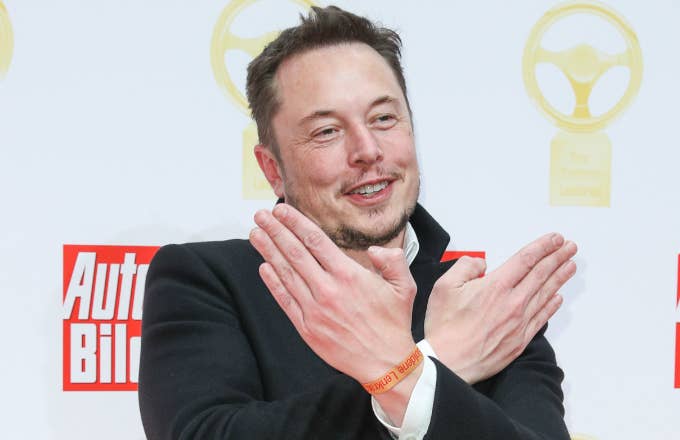 The flamethrower-hawking billionaire behind the admittedly awesome Tesla Inc. and SpaceX companies has apologized for randomly calling one of the Thailand cave rescuers "pedo guy." The billionaire in question has not, however, apologized to noted Twitter timeline improver @sexualjumanji for his vicious act of blocking.
Late Tuesday night, Elon Musk—in response to a tweet about an article criticizing the news coverage surrounding him—said his words against Vern Unsworth were "spoken out of anger" and were a reaction to "several untruths." Among those untruths, Musk noted, was the suggestion that he should fuck his proposed mini-submarine. 

"As this well-written article suggests, my words were spoken in anger after Mr. Unsworth said several untruths [and] suggested I engage in a sexual act with the mini-sub, which had been built as an act of kindness [and] according to specifications from the dive team leader," Musk said, adding that his actions were "nonetheless" unjustifiable. "The fault is mine and mine alone," he said.
It's not immediately clear whether this will affect the previously reported possibility of Unsworth taking legal action against Musk. According to the Guardian, however, he is "aware" of Musk's latest comments.
"[Musk] can stick his submarine where it hurts," Unsworth said in a previous interview. "It just had absolutely no chance of working. He had no conception of what the cave passage was like." In a since-deleted tweet, Musk then called him a "pedo guy." Later, he doubled down amid widespread backlash.