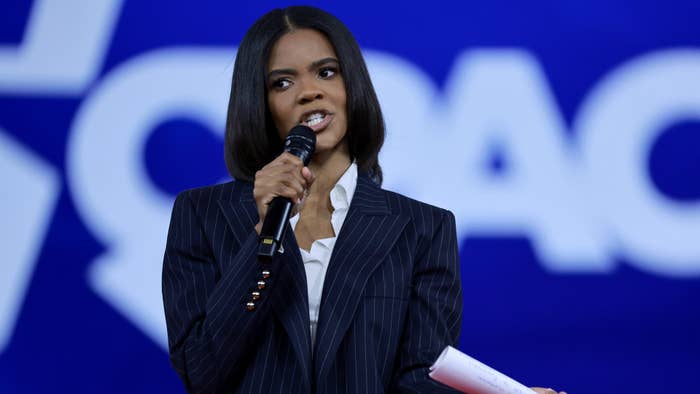 Candace Owens says a prominent interior designer told her husband he would prefer to "get beat in the ass with a wooden plank" rather than contribute his services to their home.
This revelation is tucked into a Vanity Fair interview with the COVID-19 conspiracy theorist and conservative personality, whose husband, George Farmer, is the CEO of far-right social media platform Parler. According to Owens, Farmer contacted David Netto after seeing an example of the interior designer's work in the Nashville area.
"Dear George, thank you for your inquiry," Netto is said to have written in response. "I'd rather get beat in the ass with a wooden plank than ever go near either of you. Kind regards, David."
Complex has reached out to Netto for comment. In a statement included in the original Vanity Fair piece, Netto noted that he had responded directly to Farmer's email inquiry (i.e. not to Owens), adding "it's not a race thing, it's a terrorism/amorality thing." Figures like Candace Owens and George Farmer, Netto further pointed out, "should expect to be recognized as complicit with something very dangerous" following recent U.S. political developments.
As for those coronavirus conspiracy theories, a judge dismissed a lawsuit filed by Owens back in July 2021. In the suit, Owens had argued that the fact-checking of her social media posts had caused her to take a cut in ad profits and book promo. In February of last year, the judge's dismissal of the suit was reported to have been upheld in Delaware's Supreme Court.