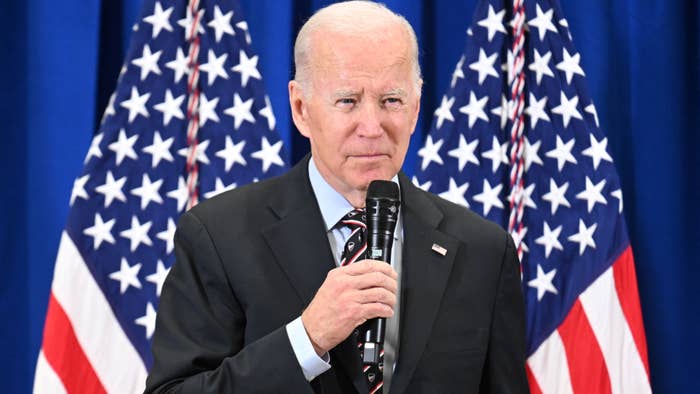 The Biden administration detailed a plan on Monday that aims to reduce homelessness in the U.S. by 25 percent by 2025.
The federal plan, formally known as All In: The Federal Strategic Plan to Prevent and End Homelessness, is described by President Biden as "a roadmap" designed to both reduce and prevent homelessness. According to the U.S. Interagency Council on Homelessness, the plan also includes efforts to address the ongoing systemic racism at the heart of many homelessness-related issues.
"My plan offers a roadmap for not only getting people into housing but also ensuring that they have access to the support, services, and income that allow them to thrive," Biden said on Monday. "It is a plan that is grounded in the best evidence and aims to improve equity and strengthen collaboration at all levels."
While government data shows that homelessness dropped between 2010 and 2016 following the launch of a prior federal plan, it has "been on the rise" over the past six year. This year's Homelessness Assessment Report from the Department of Housing and Urban Development (also released on Monday) found that 582,462 people were struggling with homelessness, although that number, notably, is likely much lower than the actual amount.
"HUD and everyone in the Biden-Harris Administration is committed to ensuring every person has a safe, stable place to call home," HUD Secretary Marcia L. Fudge said when sharing the report.
To read the full, 104-page All In plan, hit this link. Included is a breakdown of the least affordable housing markets in the country, including oft-discussed stats on the Los Angeles area and elsewhere.