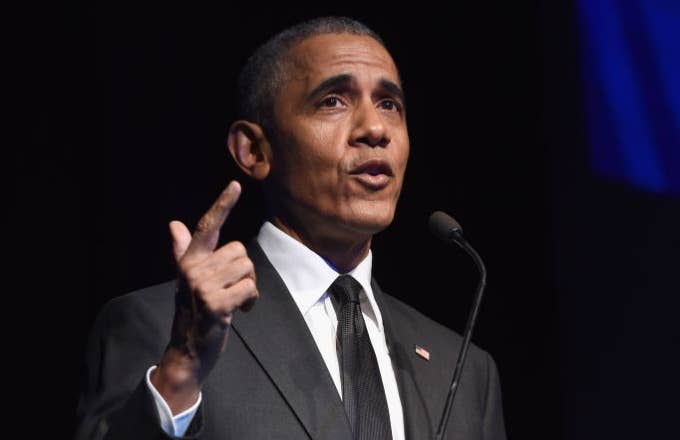 Barack Obama dropped off his extensive year-end roundup of art favs Friday morning. As expected, the former president once again exhibited pretty excellent taste in a year stacked with monumental examples of top-tier creativity.
For his alphabetically organized roundup of favorite songs, Obama touched on multiple 2018 high points from a genre-spanning roster of artists. Tracks from Jay Rock, Cardi B, Brandi Carlile, J. Cole, Leon Bridges, Courtney Barnett, Kurt Vile, and more rightfully made the cut. Quite tragically, Drake's "Summer Games" did not.
On the movie side of the spectrum, Obama's taste was on a similar level of relatable awesomeness. Eighth Grade, Roma, BlacKkKlansman, Annihilation, and Black Panther were among Obama's picks for 2018 choice cinema. 
Obama also shouted out a selection of books he enjoyed this year, including—right at the top of the list—Michelle Obama's Becoming.
The requirements for bagging a coveted Obama year-end co-sign, as the former POTUS explained in an accompanying Instagram update, are simple: The works must be "thought-provoking, inspiring, or just plain loved." See Obama's full 2018 rundown below.