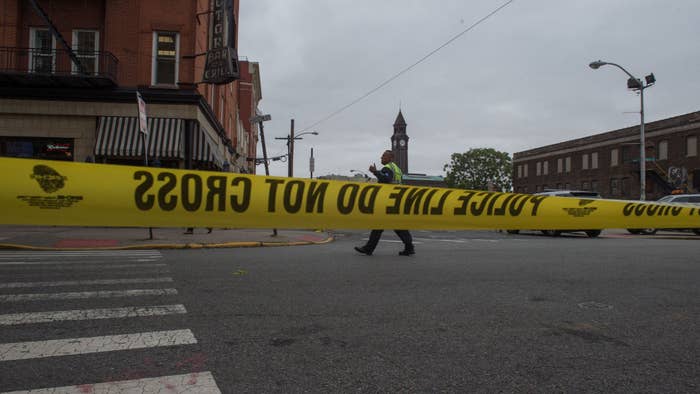 A Texas man went missing after boasting about stealing thousands from a Mexican cartel.
According to Yahoo News, the FBI says that the man, Erik Tadeo Ramirez thought he wouldn't suffer any consequences for taking the money because he was in the U.S. However, that appears not to be the case. Authorities report that Ramirez was later abducted from Laredo, Texas in a pickup truck, headed for the Mexico border.
The incident occurred on March 24, with footage from 1:09 a.m. showing a man with bloody injuries to the face sitting in the passenger seat of a blue Dodge Ram. A few other men were in the truck as well, and when the man tried to make a run for it, he was yanked back into the vehicle.
At around 11 p.m. the previous day, he was at a house party and had apparently been on the phone bragging to an unidentified woman about stealing $50,000 from the Del Noreste Cartel. He said he wasn't afraid of payback because he was in the U.S.
At 12:45 a.m., the truck pulled up to the function and the men in the vehicle kidnapped Ramirez. His sister later reported him missing to the local police.
Authorities quickly discovered who was driving the pickup truck. Jonathan Cavriales was using his mother's vehicle, and was apprehended on March 27 when he attempted to reenter the U.S. He later told the FBI that he and three other men abducted Ramirez and "he was aware that [Ramirez] had stolen approximately $50,000 from Cartel Del Noreste," documents say. Investigators still haven't found Ramirez.
"The FBI relentlessly pursues all options when it comes to protecting the American people, and this doesn't change when they are endangered across the border," a Bureau spokesperson said on April 2. "The FBI pursues all cases with the same vigor and commitment to the process."