For a third consecutive year, the Long Beach Convention & Entertainment Center hosted ComplexCon. Vans, a brand rooted in enabling creative expression—whether it be through skate or art—made their presence felt yet again at the event, this time beyond the convention center walls. They created an experiential photography activation that offered attendees the opportunity to embark on a ​Vans Vision Walk​.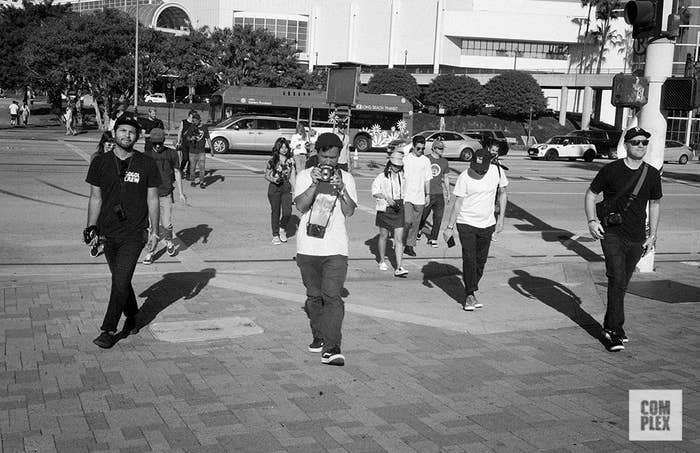 Cooked up with online magazine ​Juxtapoz​, the Walks are a unique experience whose purpose is to help develop the voice of young photographers via hands-on guidance from professionals. At CC, four photographers—Ray Barbee, Daniel Arnold, Miranda Barnes, and Brock Fetch—led Walks through the surrounding downtown Long Beach area, offering wisdom and tricks of the trade to those who joined along.
"We just gotta try ​not​ to take good pictures," Arnold tells his mentees, as they snapped photos. "I think trying to take good pictures is going to get us bad pictures."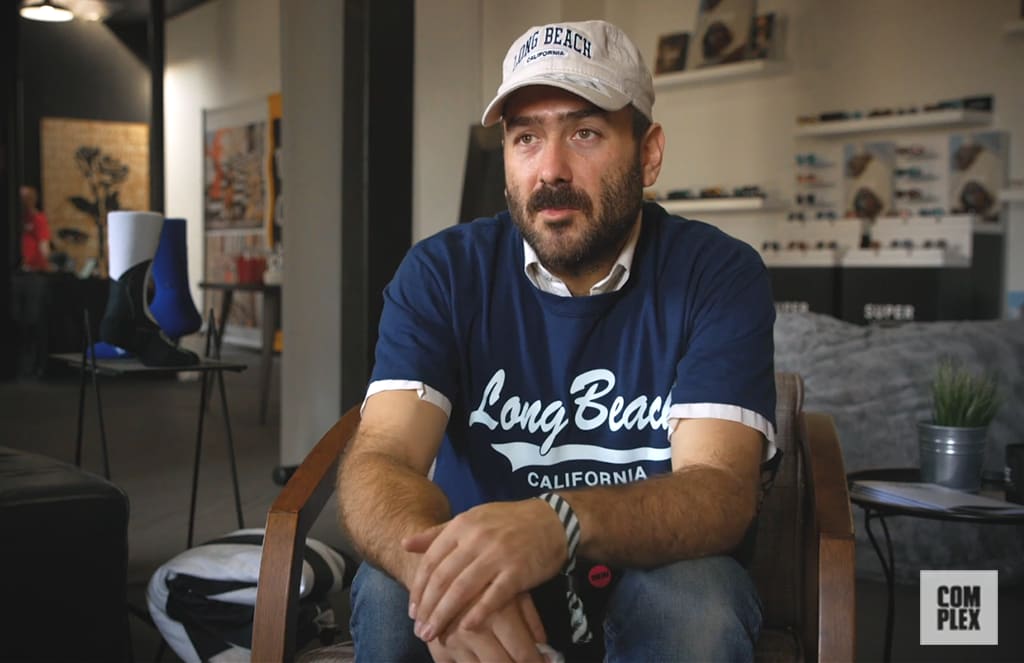 "The most important thing is figuring out, 'What is my voice?'" Barbee adds.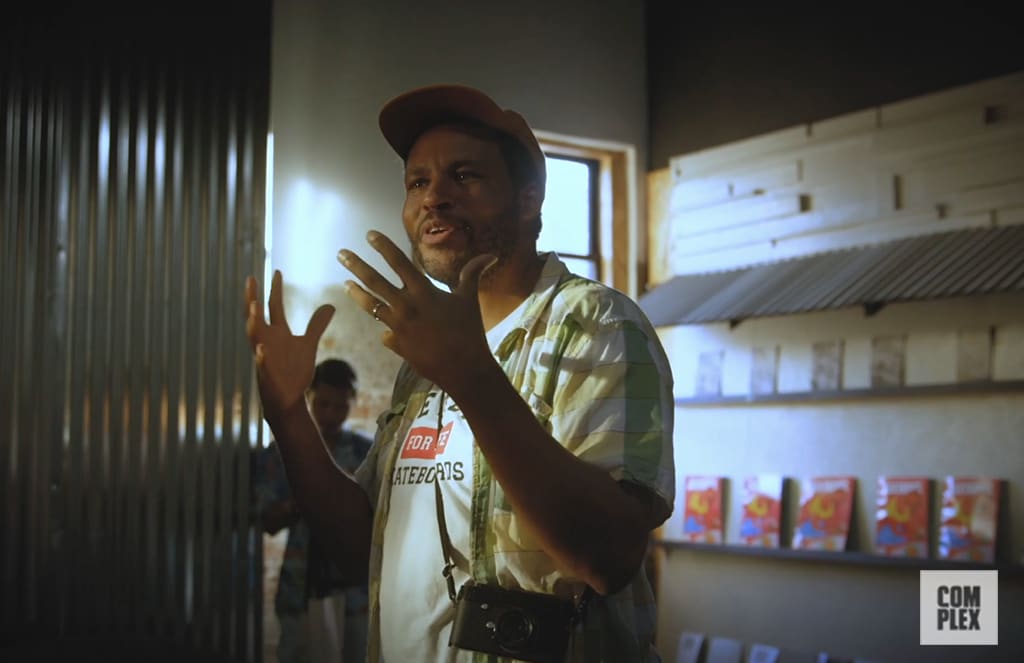 Before the journeys commenced at the Vans booth—which boasted beautiful photographs from past Walks on its walls—participants were gifted merch ideal for the stroll: a pair of Vans UltraRanges and tote bags to carry with them.
In case you didn't make it to out ComplexCon this year, check out the video above and photos below to get inspired.