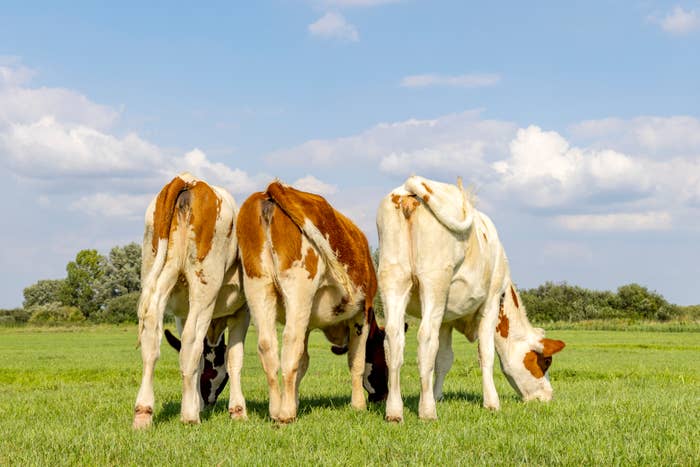 A woman has died after being trampled by a herd of cows while walking her dogs along a public footpath in Wales.
According to Dyfed-Powys Police, the woman was walking the access route in Maesmawr, Welshpool on September 1 when the incident occurred.
A spokesperson for Dyfed Powys Police said: "We can confirm that a woman died after walking her dogs along a public access path through a field containing around 40 cows. The incident took place on the evening of September 1 in the Maesmawr area of Welshpool. Her family has been notified. The coroner and HSE have also been informed."
Last week, another dog walker told the BBC how she was trampled on by a herd of cows and suffered life-changing injuries. Heather Vance, from Magherafelt, Northern Ireland, sustained multiple fractures in the horror. "The animals began to trample over me," she said.
"This continued on for quite some time and I just lay there with my whole body in severe pain. I am lucky to be alive here today to tell this story, and don't think I would have been without the air ambulance."
The Health and Safety Executive (HSE) is Britain's national regulator for workplace health and safety, and it says serious incidents with cattle are rare, but when attacks do occur, they often involve cows protecting calves, and also dogs.
They say farmers have a legal responsibility to manage their herds to reduce any risk to people using footpaths, and HSE provides guidance on how to do that.