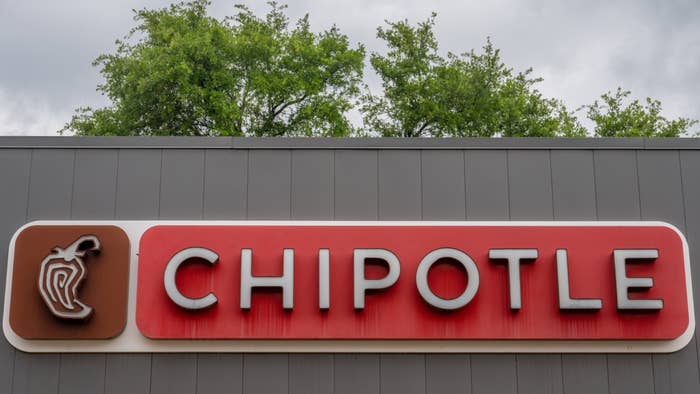 A man in Washington, D.C. was allegedly so angry with a local Chipotle restaurant for taking too long with his order that he went on a violent rampage, according to Fox 5 and TMZ.
In the video footage obtained by the news outlet, the man can be seen watching his order being made at the counter. The man then suddenly reaches over the glass partition to grab his order as it's being made and once the employee realized what he was doing she tossed the food in the garbage.
"He tried to steal them, and he didn't get away with it because I threw them in the trash. And then he just got mad after that," said the worker, who wished to remain annoymous. "A lot of crazy stuff happens at this Chipotle, but not that."
This caused the man to start hurling items such as plastic containers, a napkin dispenser, the register, and more at the employee. The woman then raises her arms to block the objects before she made her way to the back area of the restaurant.
Fortunately, no one was hurt but the man left the scene on a rental scooter and D.C.'s Metropolitan Police are offering a reward of $1,000 for information that'll lead to his indictment. They also said officers who responded to the scene were told the man became "irate" because he felt the workers were taking too long with his food.
"We are aware of the unfortunate incident that occurred in one of our Washington, D.C., restaurants last month," Chief Corporate Affairs Officer Laurie Schalow told Fox Business Digital in an email. "The health and safety of our employees is our greatest priority, and we will continue working closely with authorities to ensure justice is served for individuals that do not treat our teams with the respect they deserve."