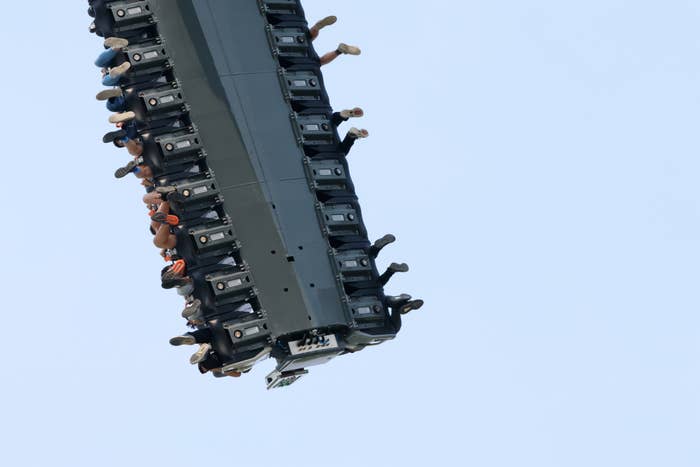 Rollercoasters can provide a certain rush for amusement park enthusiasts but nothing could have prepared a group of Canada's Wonderland guests to get stuck upside down on a ride for nearly 30 minutes.
A video posted to social media over the weekend showed a group of people on Canada's Wonderland's "Lumberjack" ride stuck at its highest point with a caption that claimed they had been there for over thirty minutes.
According to CP24, the ride malfunction lasted just over 25 minutes. It apparently froze at 10:40 p.m. on Saturday night with guests hanging upside down in the seats until maintenance arrived to bring them back down by 11:05 p.m.
Grace Peacock, a spokesperson for Canada's Wonderland, confirmed with CP24 that two guests reported chest pain and were "attended to at the park's health centre before being released without need for further medical attention."
This isn't the first bout of odd events to occur at Canada's Wonderland this year. Back in August, the amusement park banned a patron for recording a video on a ride.
A few months prior to that, a roller coaster collided with a bird and subsequently exploded onto the passengers.