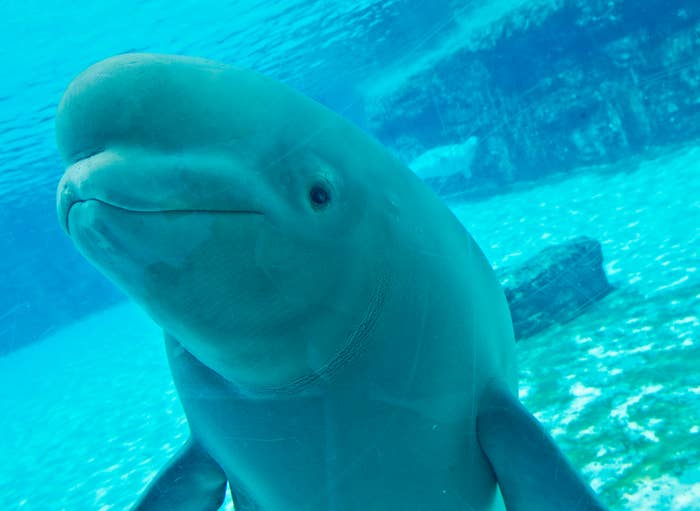 A beluga whale named Kodiak and bottlenose dolphin named Sonar have died at Marineland according to Ontario's Ministry of the Solicitor General.
A spokesperson for the ministry confirmed that professionals have conducted necropsies of the two animals since their deaths. Marineland hasn't issued any comments thus far.
"[The ministry] continues to conduct compliance inspections at Marineland to determine if the standards of care are being met," spokesperson Brent Ross said according to CP24.
Two months ago, Kiska, the last killer whale held captive at Marineland, died as well. Kiska was known as "The World's Loneliest" orca.
Following the animals' deaths, the non-profit organization World Animal Protection made a statement on the treatment of captive animals.
"It's deeply disturbing to hear reports that a beluga whale and dolphin are the latest animals to die at Marineland,"  World Animal Protection's Wildlife Campaign Manager Michèle Hamers said. "It raises many questions around the state of care and reinforces ongoing concerns around the wellbeing of the rest of the animals at the facility."
The organization also wants the provincial government to lead an investigation into the animals' deaths and the conditions in which they lived at Marineland.
Marineland was at the centre of a an investigation from Ontario's Animal Welfare Services stemming from concerns about the park's water.