Elon Musk Reportedly Demanded Twitter Engineers Boost His Tweets After Biden Got More Engagement Than Him
The Twitter boss allegedly forced staffers to rework the platform's algorithm after he noticed that the president's Super Bowl tweet outperformed his.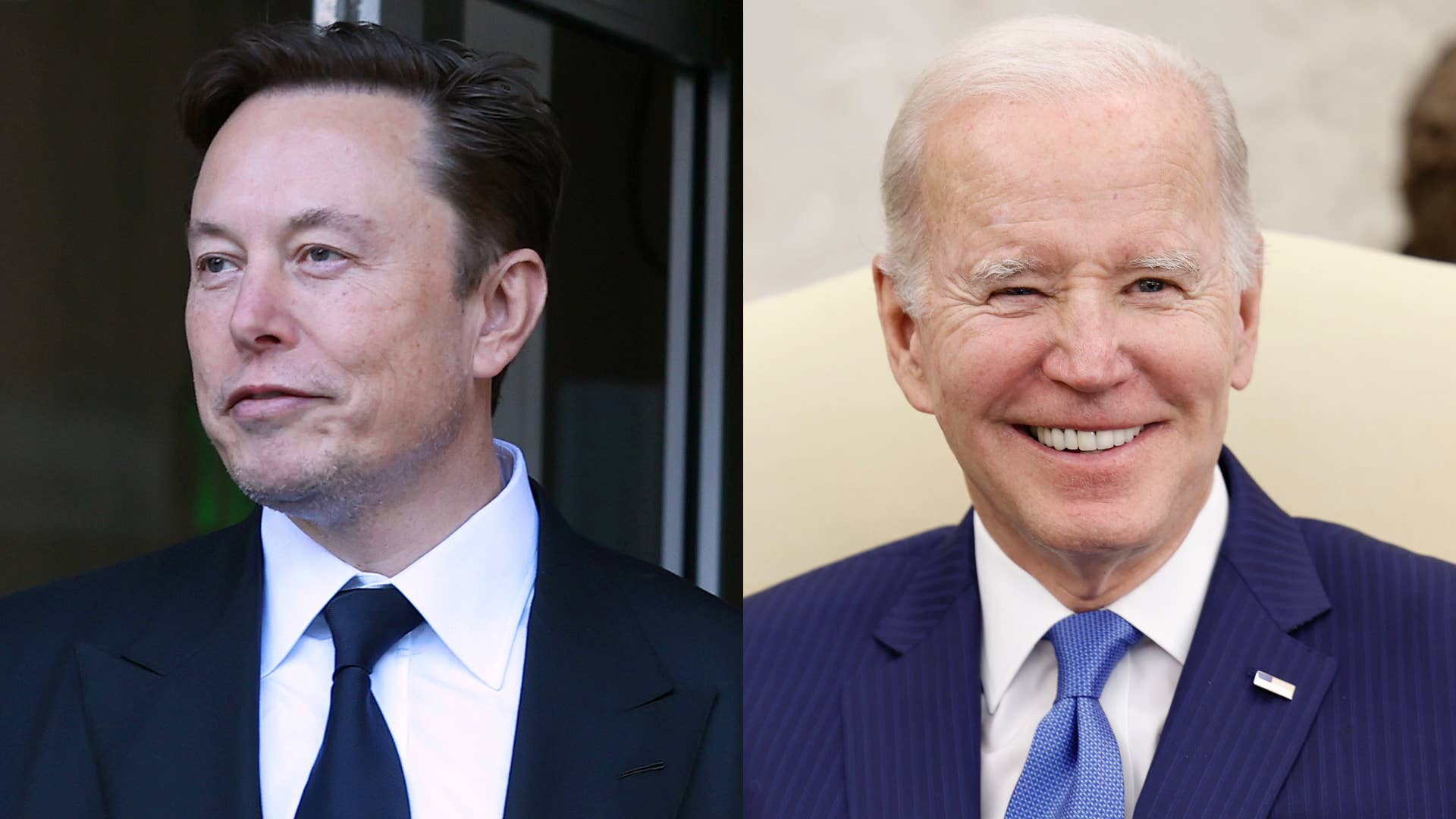 Getty
Image via Justin Sullivan/Getty Images and Anna Moneymaker/Getty Images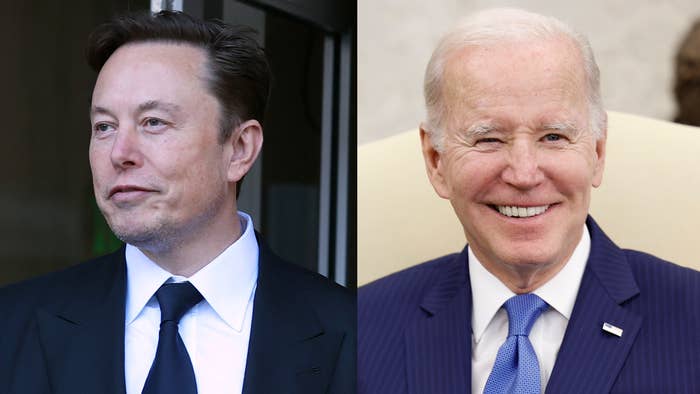 It appears Elon Musk can't take an L.
According to Platformer, the billionaire tech mogul threatened to fire Twitter staffers if they failed to quickly create a "special system" that artificially boosted his tweets. Musk reportedly made the order early Monday morning, after his Super Bowl post turned out to be a complete flop.
The Twitter boss, who purchased the company for $44 billion last year, reportedly became triggered when he realized that President Joe Biden's Super Bowl tweet had generated much higher numbers. POTUS' post, which supported the Philadelphia Eagles, had garnered about 29 million impressions at the time, while Musk's pro-Eagles tweet received about 9 million.
Musk deleted his Super Bowl tweet several hours later without explanation.
At 2:36 am Monday, Musk's cousin James Musk reportedly sent an urgent message to Twitter engineers:
"We are debugging an issue with engagement across the platform," James Musk reportedly wrote on Slack. "Any people who can make dashboards and write software please can you help solve this problem. This is high urgency. If you are willing to help out please thumbs up this post."
Platformer reports Musk then flew to the Bay Area to "demand answers from his team." About 80 staffers were pulled into the project, which aimed to increase the visibility of Musk's tweets. The effort kicked off just a week after Musk allegedly fired an engineer who theorized that Musk's declining engagement was due to waning interest in him.
On Monday, Musk's engagement problem had seemingly been "fixed." According to Platformer, the engineer team created a code that automatically greenlit all of Musk's posts. The reworked algorithm reportedly boosted Musk's tweets by a factor of 1,000, meaning more than 90 percent of his followers would see his messages on their timelines.
Musk appeared to reference the change with the popular "forced to drink milk" meme.
"He bought the company, made a point of showcasing what he believed was broken and manipulated under previous management, then turns around and manipulates the platform to force engagement on all users to hear only his voice," a current Twitter employee told the Verge. "I think we're past the point of believing that he actually wants what's best for everyone here."