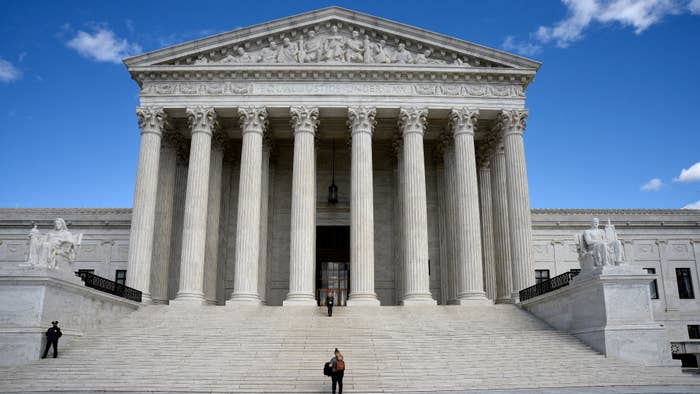 The Supreme Court has declined to block a $6 billion student loandebt settlement involving for-profit schools and vocational institutions accused of misconduct. 
According to NBC News, not-for-profit Everglades University, as well as the for-profit institutions Lincoln Educational Services Corp. and American National University, challenged the settlement, which was approved by U.S. District Judge William Alsup in November, claiming Education Secretary Miguel Cardona misused his power to cancel student loan debt under certain conditions.  
The Supreme Court was asked to halt the ruling and hear the case. 
The federal government included Everglades, Lincoln, and American National on a list of more than 150 institutions linked to "substantial misconduct." All three claim that being part of the settlement and identified for its alleged misconduct places a dark cloud over the schools. 
"Being publicly branded a presumptive wrongdoer by one's primary federal regulator based on undisclosed evidence (or no evidence at all)—without any opportunity to defend oneself—seriously damages a school's reputation and good will," the brief reads, according to the New York Times. 
Of the thousands of cancelled student loan debts in the settlement, the Justice Department, which represents Cardona, said around 3,800 belong to Everglades, Lincoln, and American National. The DOJ argued that the settlement is a matter solely involving borrowers and the Education Department, and has no effect on the schools. 
Alsup declined a request to delay his ruling from going into effect, siding with the Justice Department's argument that Everglades, Lincoln, and American National were not impacted by being included in the aforementioned list. 
The Supreme Court is expected to deliver a ruling in regards to the legal battle over Joe Biden's loan forgiveness program in June.