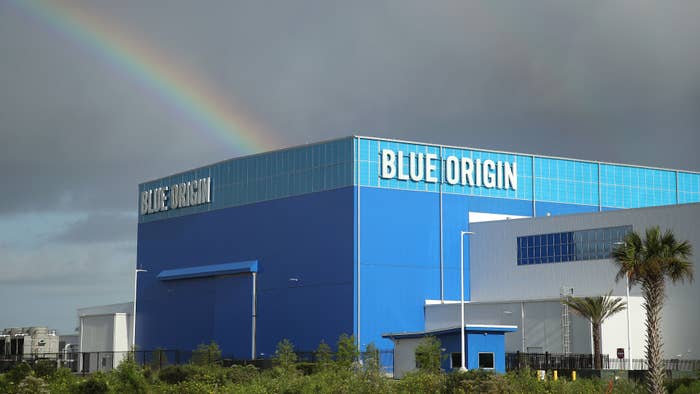 Blue Origin, the space company founded by Jeff Bezos, announced plans on Monday to build a space station that would serve as a "mixed use business park," The Hill reports.  
"Orbital Reef" is a collaborative effort between Blue Origin, Boeing, and Sierra Space, a subsidiary of the Sierra Nevada Corporation, which touts its goal of "shaping the trajectory of space travel." The commercially developed, owned, and operated space station is expected to open up for business in the second half of the decade.
"Orbital Reef will provide anyone with the opportunity to establish their own address on orbit," their joint statement reads. "This unique destination will offer research, industrial, international, and commercial customers the cost competitive end-to-end services they need including space transportation and logistics, space habitation, equipment accommodation, and operations including onboard crew." 
The announcement of Orbital Reef comes months after Bezos headlined a crew that included 18-year-old Oliver Daemen, who became the youngest person to have ever flown in space, and Wally Funk, 82, who briefly held the same honor as the oldest before it was eclipsed by William Shatner, the 90-year-old actor known for playing Captain James T. Kirk in Star Trek, earlier this month. 
Bezos, Richard Branson, and Elon Musk have embarked on a multi-billionaire space race of sorts, as they not only aim to journey through space, but also figure out what lies next for the great unknown. Musk reportedly partnered with the Canadian startup company Geometric Energy Corporation to launch a satellite called CubeSat early next year that will have a pixelated screen where advertisements can be displayed.