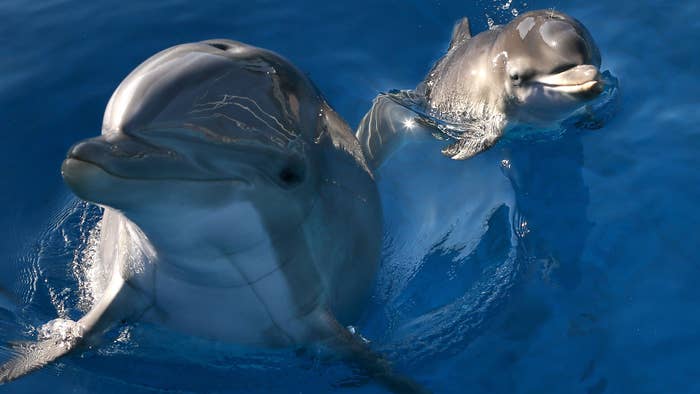 At least two dolphins were seen swimming in the Bronx River on Monday, marking a major victory in restoration efforts by the New York City Department of Parks and Recreation. 
The department's Twitter account shared the video, captured by Nick Banco, which shows the dolphins bobbing their heads above the water in the Bronx River along Starlight Park.
"It's true—dolphins were spotted in the Bronx River this week! This is great news—it shows that the decades-long effort to restore the river as a healthy habitat is working," the tweet reads. "We believe these dolphins naturally found their way to the river in search of fish." 
Eels, muskrats, blue crabs, and beavers have been found in the river in addition to dolphins, according to the Bronx River Alliance. Efforts to address the negativity surrounding the river, which had been referred to as an "open sewer," started in the 1970s with Bronx River Restoration, and the Bronx River Alliance has continued the mission.
The organization establishes that while the water is clean enough for various creatures to roam, the quality hasn't reached the point that people would be allowed to swim in the river. 
As pointed out by Patch, three dolphins were spotted swimming in the East River, near WNYC Transmitter Park in the Greenpoint neighborhood of Brooklyn in 2021: