Nearly 200 People Stuck on Amtrak Train for Over 36 Hours
Record snowfalls in Oregon have led over 180 people to be stranded on an Amtrak train for over 36 hours.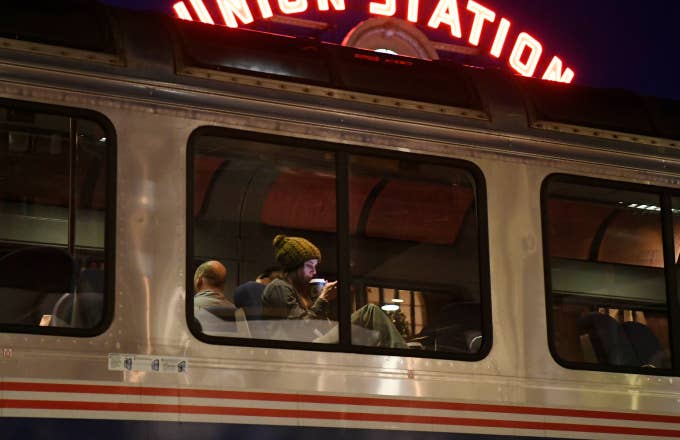 Getty
Image via Getty/Andy Cross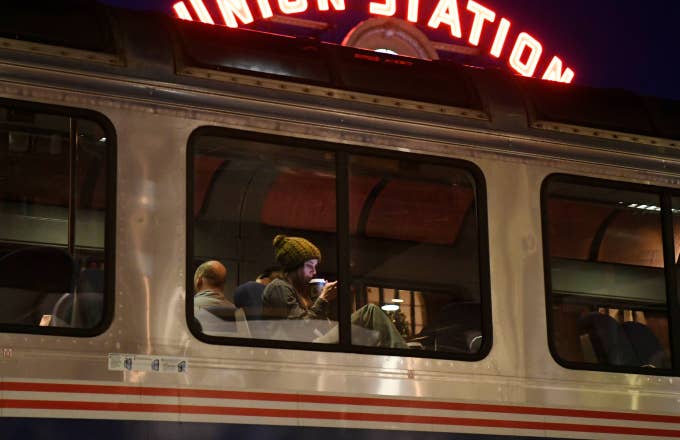 Record snowfalls in Oregon led over 180 people to be stranded on an Amtrak train for over 36 hours. 
According to CNN, on Sunday, Feb. 24, a southbound train from Seattle to Los Angeles came to an unexpected stop near Eugene, OR. None of the crew or passengers were harmed, but it was reported that the train struck a tree that had fallen onto the tracks. This, combined with the conditions caused by the snow, forced the passengers to be stuck on the train until relief came.
"Due to worsening conditions, area road closures, and no viable way to safely transport passengers or crews via alternate transportation, Train 11 stopped in Oakridge, Oregon," Amtrak spokesman Marc MagliariCNN. "We are actively working with Union Pacific to clear the right of way and get passengers off the train."
At the beginning of this adventure, the only worries were coming from college students trying to submit assignments. The riders were given free food, with one passenger describing it as "a giant kumbaya party." 
However, that tune soon started to change. The train was scheduled to return to Eugene on Tuesday, Feb. 26 for repairs. But after moving only a half a mile, the train stopped once again. This happened after passengers were told that breakfast was the last meal Amtrak could provide.
It was unclear when the train would return to Eugene or if help would be able to reach them, as Magliari explained that the track's "conditions further deteriorated with numerous track blockages from snow and fallen trees."
However, CNN reported on Tuesday morning that the train had finally started moving again. Union Pacific spokesperson Tim McMahan told the outlet that a locomotive was pulling it back to Eugene. Let's hope it makes it this time.