Juul Can't Get Employees to Stop Vaping in the Office
One employee even went as far as to compare the office to a scene from 'Mad Men.'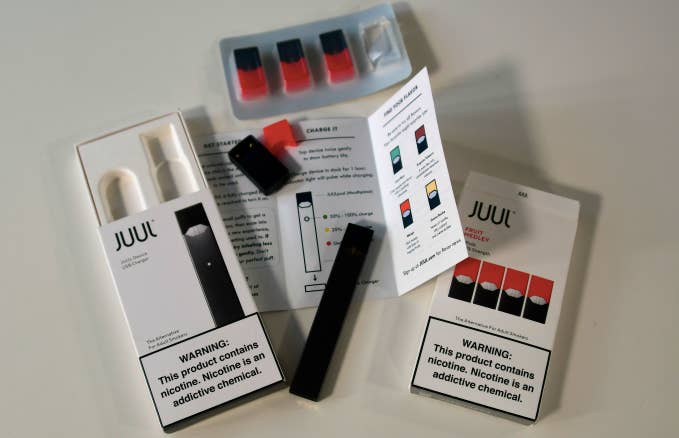 Getty
Image via Getty/EVA HAMBACH/AFP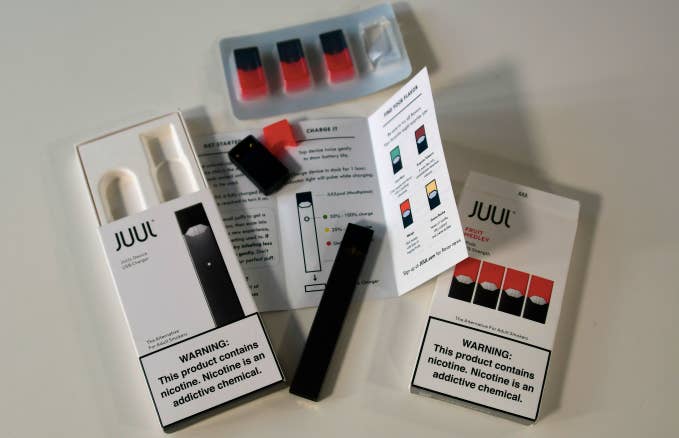 Juul employees are having a tough time kicking their in-office vaping habits. 
Staffers at Juul offices around the country continue to smoke at their desks and in meetings despite being told by their bosses that they would be punished for doing so, according to Wall Street Journal.
The company is trying to stop office smoking to comply with local laws and lease agreements. The employees were first told to stop smoking in 2018 after New York and California outlawed the use of e-cigarettes in workplaces. The CEO at the time, Kevin Burns, promised to erect a tent so that employees at Juul's San Francisco headquarters could smoke outside. However, this tent was never set up. 
Although the vaping declined when the ban was first imposed, multiple workers—and founders James Monsees and Adam Bowen—are still "openly" vaping in the building. One employee even went as far as to compare the office to a scene from Mad Men. "Just replace the cigarettes with e-cigarettes," the staffer said.
This led to complaints from other employees, forcing Burns to create a set of penalties for office vaping in September. The first offense is a warning. The second and third offenses will result in cuts to their bonuses. If this doesn't curb the behavior, the vaping employee could be terminated.
"We remain committed to maintaining a smoke and vapor-free workplace in compliance with state and local laws," a spokesperson said in a statement. "We take this commitment very seriously and take appropriate actions against violations."
Burns stepped down as the company's CEO shortly after the establishing of these regulations. His departure was triggered by a spike in illnesses linked to vaping. Crosthwaite, his immediate replacement, is an executive from Altria which is the company behind Marlboro cigarettes and owns 35 percent of Juul. These illnesses resulted in a sales dip and production leading the company to "scale back its hiring and eliminate some jobs."