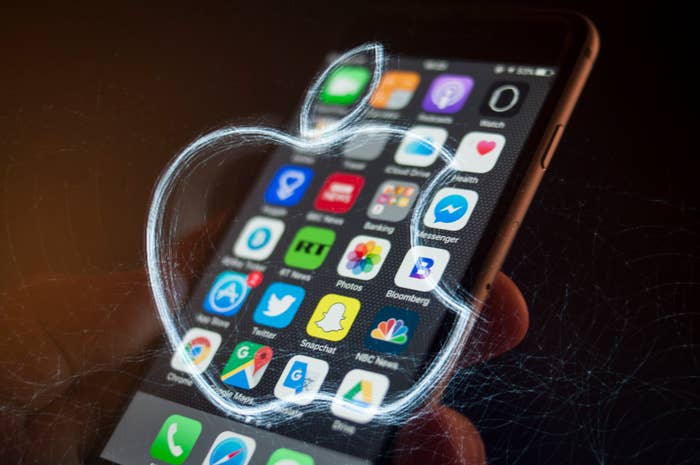 With Apple rolling out the red carpet for a new generation of iPhones this year, it's time for brand loyalists to think long and hard about cashing in on a fresh new smartphone. Updates to Apple Watch and HomePod features, and even iOS software always promise Apple users an entirely different experience with their mobile devices—but if there's one constant in the ever-changing world of iPhone customers, it's the apps they download. No matter how many upgrades or trade-ins you go through over the years, the apps you use every day will always travel with you.
It's hard to let go of the apps you love—they've gotten you through countless workdays, long commutes, and awkward interactions with strangers. Essentials like Google Maps for navigation, Tinder for an eventful Friday night, and Spotify for music streaming are a given (even if the pre-installed Apple Music is giving it a run for its money). And who could forget your social media apps? Twitter, Instagram, and Facebook are necessities for keeping up with what Kanye West is saying and who's been turned into a viral meme.
But have you heard of an app that uses augmented reality to let you redesign your home? Or one that lets you and your hilarious friends finally make that podcast? These iOS apps may not be as well-known as some of the standard icons on everyone's iPhones, but they're innovative, useful, and fun additions to your home screen.

We've already given you the best apps for discovering new music, and even the best Android apps for people who aren't so keen on Apple. Now, we've compiled some of the best iPhone apps that aren't your typical favorites. Our list includes apps that help you learn about the world around you, remember things better, and let you flex your creative juices. Hopefully with the extra time saved using these apps, you can focus on picking up a new hobby, or catching up on episodes of Full Size Run. These are the best iPhone apps right now.
Ever try to close an ad on your phone, only to wind up clicking on it and going to a sketchy-looking website that definitely seems like it just gave you a virus? 1Blocker uses iOS content blocking features to help you determine what ads and other content you want to block when you're surfing the web. You can also select certain pages where you always want to see all the content, for your favorite sites. Say good-bye to auto-played videos when you're just trying to read the news.
Bumpers is for that one friend who says, "Yo, we should totally make a podcast" every time y'all roast someone. The app allows you to record a full podcast with just your iPhone, and even cuts up audio for you based on pauses, making it easy to sort and edit your content. It also introduces you to new content from other creators using the app, so you can fulfill your early adopter dreams of putting all your friends on to a new podcast.
Not creative enough for a Pinterest-worthy bullet journal? Try your hand at habit tracking with the HabitMinder app. Offering a variety of tracker settings including quantity control, HabitMinder is a simple way to pick up healthy new habits by tracking your patterns and reporting when you've completed a task as soon as it's finished. It'll even remind you to take a few moments for meditation or to keep yourself hydrated on those days when your brain is running on fumes.
Housecraft is made possible by iOS' augmented reality capabilities. Scan a room and fill it with virtual furniture to design (and re-design) your dream home. Decorating your apartment has never been so high-tech; now all you need is the cash to actually buy that designer armchair.
Jigspace is like HowStuffWorks, but with 3D graphics instead of written articles and illustrations. Another product of Apple's augmented reality features, Jigspace can scan an item and tell you how it works, so you can learn about the world anytime, anywhere.
Otter Voice Notes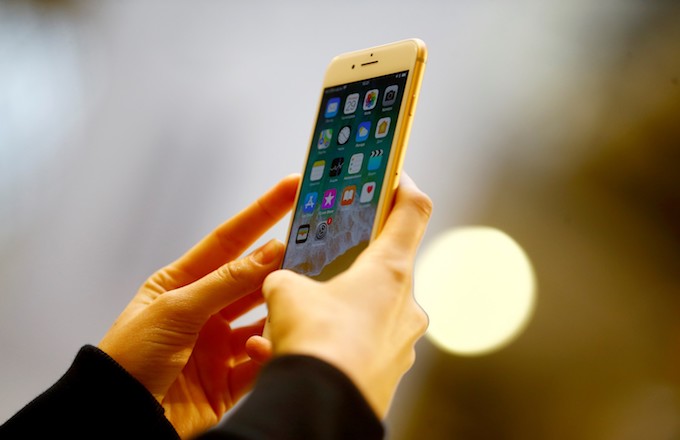 Trying to find parking in a crowded city can quickly start to feel like being trapped in the seventh layer of Hell. ParkWhiz cuts your parking time by finding nearby parking options, comparing prices, and even letting you reserve a spot in advance. Use it when you're visiting a new city and need some help finding a spot, or to make sure you're never late for brunch again.
The benefits of exercise are better heart health, increase in energy levels, and now, free stuff. Sweatcoin gives you incentives to partake in daily activity and exercise, converting steps into the app's Sweatcoin currency which can be exchanged for fitness gear and services.
Let's be real: sports bars are fun, but they can also be one of the worst places to watch the game if you're actually trying to pay attention. Use Tunity to stream live TV audio straight to your headphones or a bluetooth speaker. Simply scan the TV screen, and Tunity will sync your phone's audio with the TV station, so you never have to miss another play.
Ironically enough, Yonder is meant to get you off your phone and outside, to experience some real-world adventures. Covering 20,000 different destinations and featuring 25 different kinds of activities, the app helps you discover new ways to explore the great outdoors. You can even connect with other users who are adventuring, too. From kayaking to hiking, it's the perfect app for every current and aspiring nature lover.