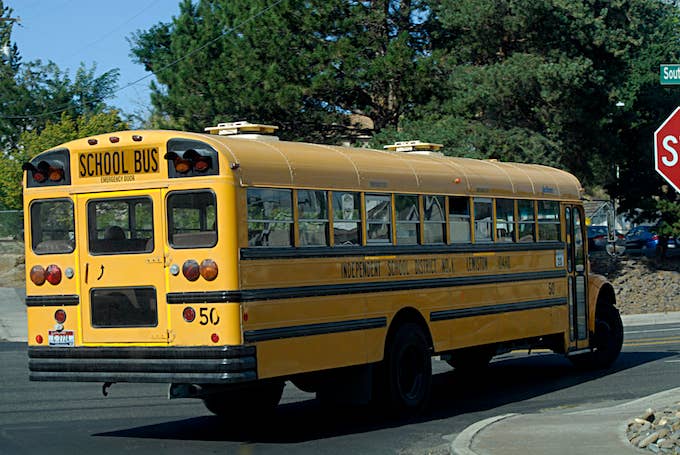 Jurors have found a man who shot at a teenage boy asking for directions, guilty of assault with intent to do great bodily harm as well as possession of a firearm in commission of a felony.
The Rochester Hills, Michigan shooting happened in April, when the then-14-year-old Brennan Walker missed the morning school bus and was without his phone. He didn't know how to get to school so he knocked on a neighbor's door for direction. The neighbor, Jeffrey Zeigler, answered by shooting at Brennan with a shotgun, the Washington Post reports.
The video of the incident was shown to the jury on Tuesday, according to the Detroit Metro Times. Ziegler—a retired firefighter—will face his sentencing on Nov. 13 and could be jailed for up to 12 years. He was initially charged with assault with intent to murder and could have faced life in prison.
Brennan testified during the trial that Zeigler's wife first answered and thought that he was trying to break into their home.
"I was scared. I was trying to tell them that I was trying to get to high school, but they weren't listening," Brennan testified.
When Zeigler's wife yelled, he rushed to the door with his shotgun. Brennan sensed the agitation and he ran away, which can be seen in the video. Zeigler then comes into view, shirtless, and raises the shotgun to his shoulder, pointing it in Brennan's direction. Zeigler fired one shot, but Brennan wasn't injured.
Zeigler's attorney maintains that race wasn't a motivation in the shooting, and that Zeigler—who is white—and his wife have been on "high alert" following five break-ins at their home. Zeigler "acted from passion instead of judgment," the lawyer stated. Zeigler has also claimed that he mistakenly fired the gun after it slipped.
Oakland County Sheriff's Detective Shawn Pace testified that he had been looking into allegations of a break-in, before seeing the video. "I was shocked," Pace said. After he watched it again, he became "charged up, because I was offended by what I had seen."
In April, Brennan's mother, Lisa Wright, said she believed racism was indeed a factor in the incident. After watching the video, she said, "You can hear the wife say, 'Why did these people choose my house?' Who are 'these people?'
"And that set me off. I didn't want to believe it was what it appeared to look like. When I heard her say that, it was, like, but it is."
Zeigler resolutely believes that Brennan was a threat. When Pace showed Zeigler the video, and asked him to identify where the teenager had exhibited ill motives, Zeigler "took a big drink of water, he looked at me, and he said, 'I'm tired of being a victim,'" Pace testified.