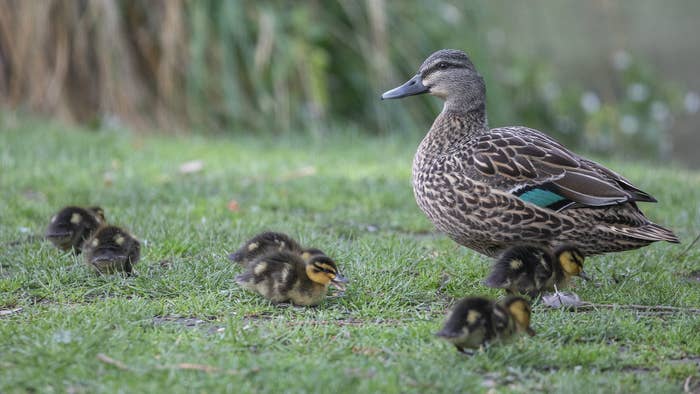 A California man was fatally struck by a car after helping a family of ducks cross a road, NBC News reports.
Casey Rivara, 41-years-old, was hit by a 17-year-old driver last Thursday, while he was "trying to help some ducklings that were in the intersection," per a police statement.
The teenage girl, whose name has not been released, stayed at the scene until police arrived. The ducks were not hurt during the incident.
"We still have a lot of areas and evidence to sort through, but at first look it does not look like there's going to be any criminal negligence," Rocklin police Capt. Scott Horrilo told the news outlet.
Rivara's actions before his death were witnessed by neighbors, including a 12-year-old boy named William.
"He got out of the car and was shooing the ducks and everyone was clapping because he was being really nice," the boy said. "He helped them get up over the curb because all the little baby duckies were having trouble and then he walked in front of our car."
"My mom rolled down the window and said, 'Good job, good job,' and I said, 'Good job' to him too," William added.
Rivara's widow, Angel Chow, also issued a statement.
"We have been deeply touched by the overwhelming love and support we've received for Casey Rivara and our family in these past few days," she said. "We want to express our heartfelt gratitude to all of you for the kind messages and gestures of kindness. It's truly humbling to hear how Casey has positively impacted your lives, and we're extremely grateful for that."
Rivara's family launched a GoFundMe following her husband's passing. Mourners also created a memorial for Rivara at the intersection of the crash, leaving flowers and rubber ducks.