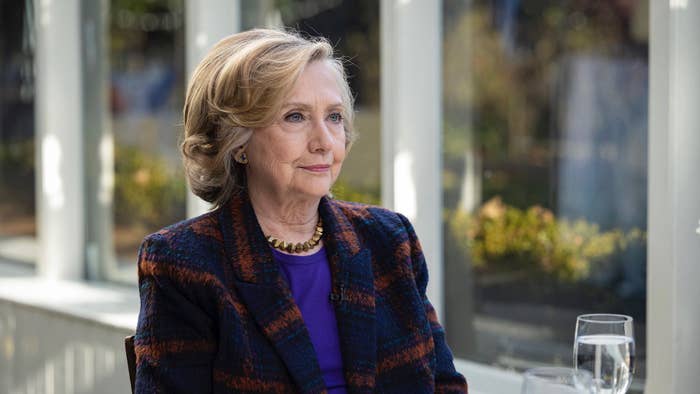 Hillary Clinton has tested positive for COVID-19.
The two-time presidential candidate confirmed her diagnosis via Twitter on Tuesday, saying she's experiencing mild cold-like symptoms, but is otherwise "feeling fine." Clinton credited her condition to the COVID vaccine, and urged others to get the jab and a booster if they've yet to do so.
"I'm more grateful than ever for the protection vaccines can provide against serious illness," the 74-year-old wrote. "Please get vaccinated and boosted if you haven't already!"
Clinton went on to say that her husband, former President Bill Clinton, tested negative for the virus and is also "feeling fine," but he's self-quarantining as a precaution. 
Bill Clinton's spokesperson, Angel Ureña, tweeted the 75-year-old former POTUS will continue to be tested within the upcoming days. 
Shortly after Hillary Clinton shared the news, the Clinton Foundation issued a "friendly reminder" on Twitter.
Hillary Clinton is the latest political figure to contract the virus in recent weeks. Earlier on Tuesday, White House press secretary Jen Psaki announced she would not accompany President Joe Biden to his upcoming European trip, as she had tested positive for COVID-19. The White House confirmed Psaki had been in meetings with Biden on Monday, but the president tested negative Tuesday via PCR test.
"I had two socially-distanced meetings with the President yesterday, and the President is not considered a close contact as defined by CDC guidance," Psaki said in a statement. "I am sharing the news of my positive test today out of an abundance of transparency."
Former President Barak Obama announced last week that he, too, tested positive for the virus. He told his followers he had experienced a "scratchy throat" but was feeling OK. He also took the opportunity to encourage Americans to get vaccinated.