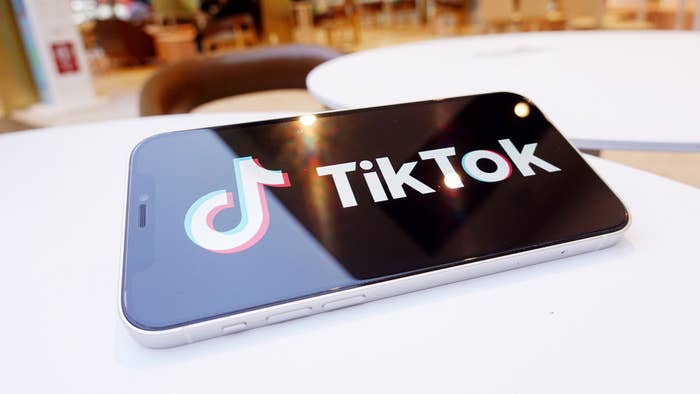 A member of the Federal Communications Commission is renewing calls for a TikTok ban.
FCC commissioner Brendan Carr is urging Apple and Google's parent company to removed the popular platform from its app stores. Carr outlined his position in a June 24 letter addressed to Apple CEO Tim Cook and Alphabet CEO Sundar Pichai, citing concerns over a recent BuzzFeed News report that examined leaked audio from dozens of internal TikTok meetings. The article points to multiple statements from TikTok employees, who said engineers "had access to U.S. data between September 2021 and January 2022, at the very least."
"TikTok is owned by Beijing-based ByteDance — an organization that is beholden to the Communist Party of China and required by the Chinese law to comply with PRC's surveillance demands," Carr wrote. "… 'Everything is seen in China,' a TikTok official said in the recordings, despite the fact that TikTok has repeatedly represented that the data it gathers about Americans is stored in the United States [...] Therefore, I am requesting that you apply the plain text of your app store policies to TikTok and remove it from your app stores for failure to abide by those terms."
Carr went on to describe TikTok as wearing "sheep's clothing," as it functions as a "surveillance tool" that collects a wide range of personal information, including location data, draft messages, browsing history as well as text, images, and videos stored on a device.
TikTok has denied sharing user data with the Chinese government, but said its engineers can access the information under certain circumstances.
"Like many global companies, TikTok has engineering teams around the world," TikTok said in a statement to CNN. "We employ access controls like encryption and security monitoring to secure user data, and the access approval process is overseen by our US-based security team. TikTok has consistently maintained that our engineers in locations outside of the U.S., including China, can be granted access to U.S. user data on an as-needed basis under those strict controls."
Carr was appointed by former President Donald Trump, who threatened a nationwide TikTok ban and demanded Bytedance to divest itself of TikTok's U.S. operations. Though a federal judge ultimately blocked Trump's efforts, many U.S. officials continue to express concerns over TikTok's data collecting. Earlier this week, a group of Republican senators issued a letter to Treasury Secretary Janet Yellen, explaining their frustration over President Biden's handling of TikTok. The lawmakers specifically point to the administration's failure to force ByteDance to destroy its trove of U.S. data and leave the U.S. market.
"The Biden Administration has seemingly done nothing to enforce the August 14 order nearly two years since its promulgation," the senators wrote. "The results of the security reviews, likewise, have not been publicly released after one year. Instead, news reports indicate TikTok is nearing a deal with a U.S. company to 'store its U.S. users' information without its Chinese parent ByteDance having access to it, hoping to address U.S. regulatory concerns.'"