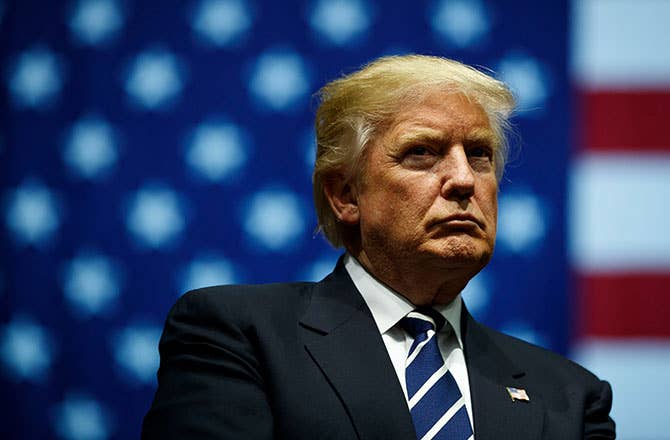 Donald Trump has officially ordered the Pentagon to prohibit transgender men and women from openly serving in the U.S. military, ABC News reports.
The directive was signed Friday, just a month after the president announced his intentions to reverse an Obama-era policy that allowed transgender individuals to openly serve in the armed forces. Trump defended the proposed ban on Twitter, citing "tremendous medical costs and disruption that transgender in the military would entail"; however, recent reports suggest the ban on transgender service members could end up costing the military more than what it would've spent on trans-related health care.  
Though the presidential memorandum prohibits the military from accepting transgender recruits, it permits military leaders to decide the fate of current servicemen and women. According to ABC News, the Pentagon has only six months to present a policy on how to handle trans individuals who are already serving. The memo also prohibits the Department of Defense from providing medical treatment for sex-reassignment surgeries, unless the surgeries are already underway.
"In my judgment, the previous Administration failed to identify a sufficient basis to conclude that terminating the Departments' longstanding policy and practice would not hinder military effectiveness and lethality, disrupt unit cohesion, or tax military resources, and there remain meaningful concerns that further study is needed to ensure that continued implementation of last year's policy change would not have those negative effects," Trump's memo reads.
You can read the full memo below.
The ban is expected to go in full effect March 23, 2018.