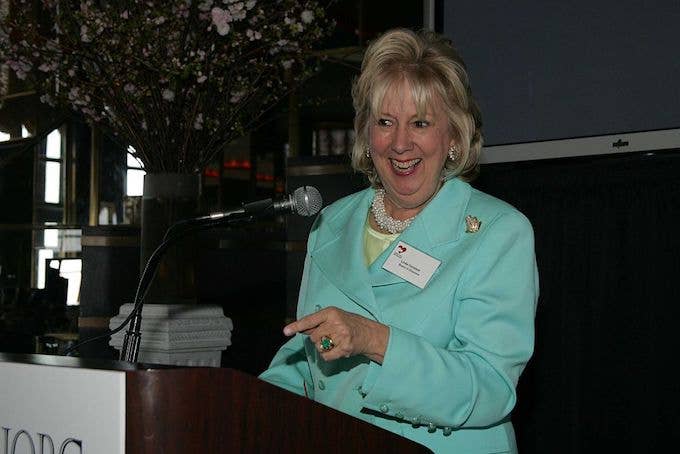 Linda Fairstein was dumped by her publisher this week, following increasing backlash over her role in the Central Park Five case.
The former prosecutor was portrayed in the newly released Netflix series When They See Us, based on the highly publicized Central Park Jogger case, in which five boys of color were wrongfully convicted of assault and rape. The teens—Raymond Santana, Kevin Richardson, Antron McCray, Yusef Salaam, and Kharey Wise—were fully exonerated of the crime in 2002, after convicted serial rapist and murderer Matias Reyes confessed to carrying out the attack on Trish Meili. About five years ago, the Central Park Five settled a civil lawsuit against New York City for $41 million.
Shortly after the series premiere, audiences began calling for a boycott of Fairstein's books and pressuring her publisher to cut ties with the best-selling author, on account of her leading the prosecution against the five youths. 
On Friday, it was reported that Dutton—a subsidiary of Penguin Random House—had officially ended its relationship with Fairstein.
"Linda Fairstein and Dutton have decided to terminate their relationship," Fairstein said in a statement, issued through Laura Rossi Public Relations. "Fairstein is the author of 24 books, including 16 New York Times bestselling crime novels, as well as a nonfiction work that was a NewYork Times Notable Book of the Year."
Fairstein's most recent book, Blood Oath, was released back in March. 
In wake of the renewed backlash, the 72-year-old has also resigned from the board of trustees at Vassar College and has stepped down from her positions with the philanthropic organizations God's Love We Deliver and Safe Horizon.