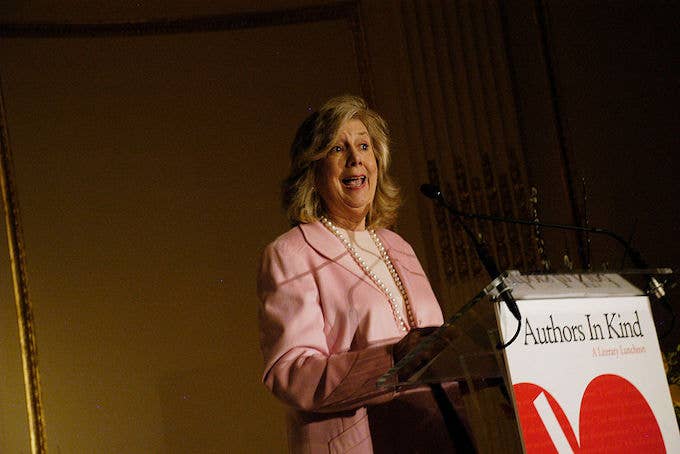 The Ava DuVernay-directed Netflix series When They See Us chronicles the highly-publicized Central Park Jogger case, which involved the rape and assault of Trisha Meili and the wrongful conviction of the Central Park Five. 
In April 1989, 28-year-old Trisha Meili was brutally beaten and raped while on a run in the city's historic park. Five kids—Raymond Santana, Kevin Richardson, Korey Wise, Yusef Salaam, and Antron McCray—were wrongfully convicted for her assault despite the lack of evidence tying them to the crime. The defendants have long asserted that they were coerced by law enforcement into confessing to the crime. 
Author Linda Fairstein, who oversaw the sex crimes unit in the Manhattan district attorney's office from 1976 to 2002, helmed the prosecution's case against the five youths and is accused of leading intimidation efforts to generate false confessions. The defendants, who were 14, 15, and 16, at the time of the crime, spent between six and 13 years in prison before serial rapist, Matias Reyes, admitted to assaulting Mieli in 2002. 
In the Netflix series, Fairstein, played by Felicity Huffman, directs law enforcement to build the case around the five youths they had prematurely classified as guilty, rather than engaging in a full-scale investigation. "Every young black male who was in the park last night is a suspect in the rape of that woman who is fighting for her life," Fairstein tells NYPD officers in the show. 
In an interview with the Daily Beast, DuVernay revealed that Fairstein attempted to negotiate content featured in When They See Us, including script approval.
"Linda Fairstein actually tried to negotiate," the director said. "I don't know if I've told anyone this, but she tried to negotiate conditions for her to speak with me, including approvals over the script and some other things. So you know what my answer was to that, and we didn't talk."
Donald Trump's role in the Central Park Jogger case is also examined in the series. At the time, the camera-ready New York City real estate mogul had pivoted his focus to cracking down on crime. In response to the case, the current president reportedly spent $85,000 on ads in local newspapers that read, "BRING BACK THE DEATH PENALTY. BRING BACK OUR POLICE!" He amplified racial tensions, and is cited as saying, "Maybe hate is what we need if we're gonna get something done."
Now, 30 years later, a host of individuals are calling for a boycott of Fairstein's books and demanding that Amazon and other retailers remove her novels from their shelves. Many have started circulating the hashtag #CancelLindaFairstein on Twitter. Raymond Santana, one of the Central Park Five, told TMZ that despite the years that have passed, Fairstein "has to pay for her crime."