The Most Gratifying Thing in Dame Dash's Life Has Nothing to Do With Music
The former Roc-a-Fella co-owner talks his new diabetes network, upcoming film, and marijuana business, along with his possible influence on '4:44.'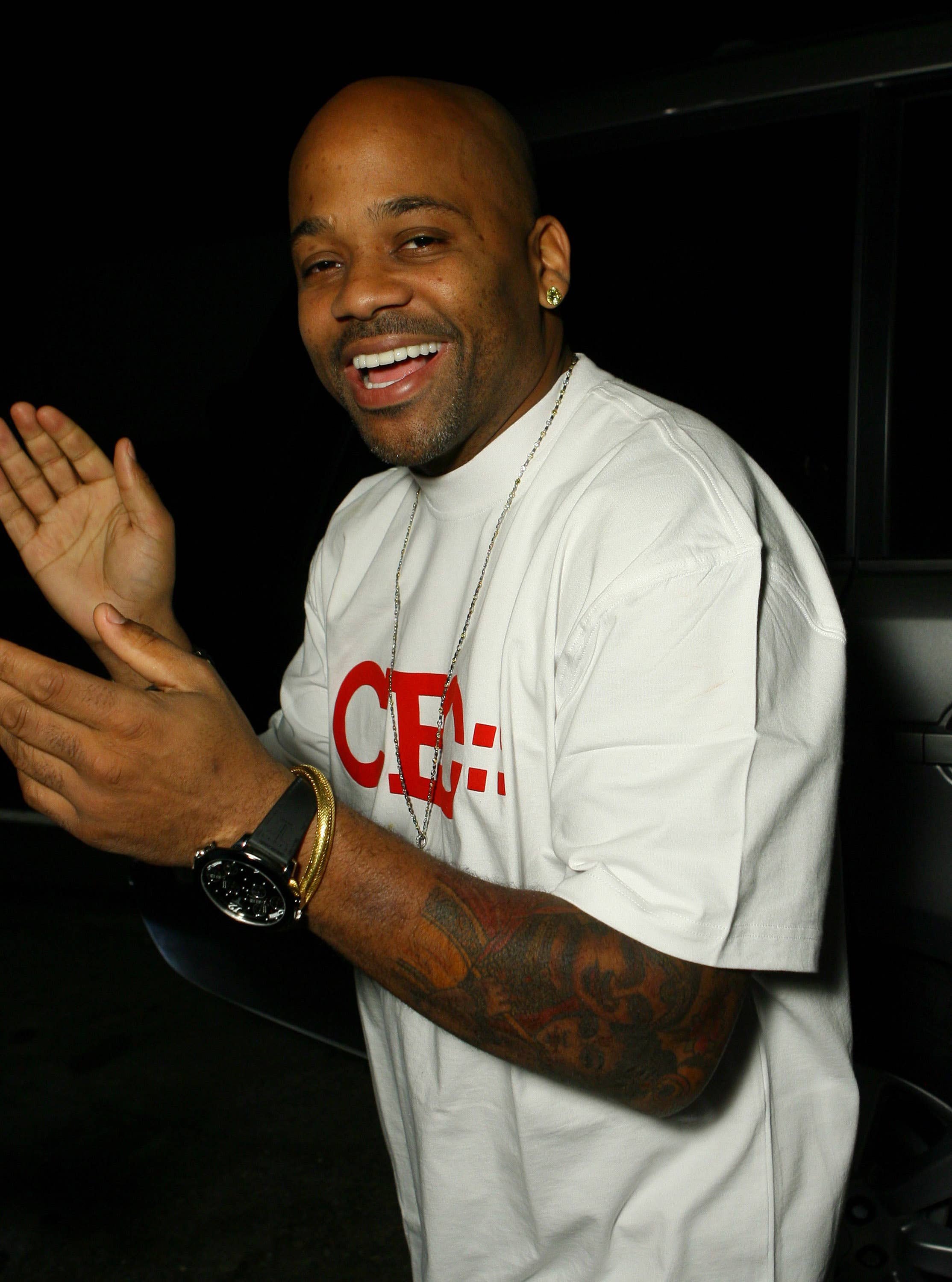 Getty
Details Celebrates 2007 Mavericks Presented by Emporio Armani
Damon Dash, Details Maverick during Details Celebrates 2007 Mavericks Presented by Emporio Armani at Private Residence in Los Angeles, California, United States. (Photo by John Shearer/WireImage for Harrison & Shriftman)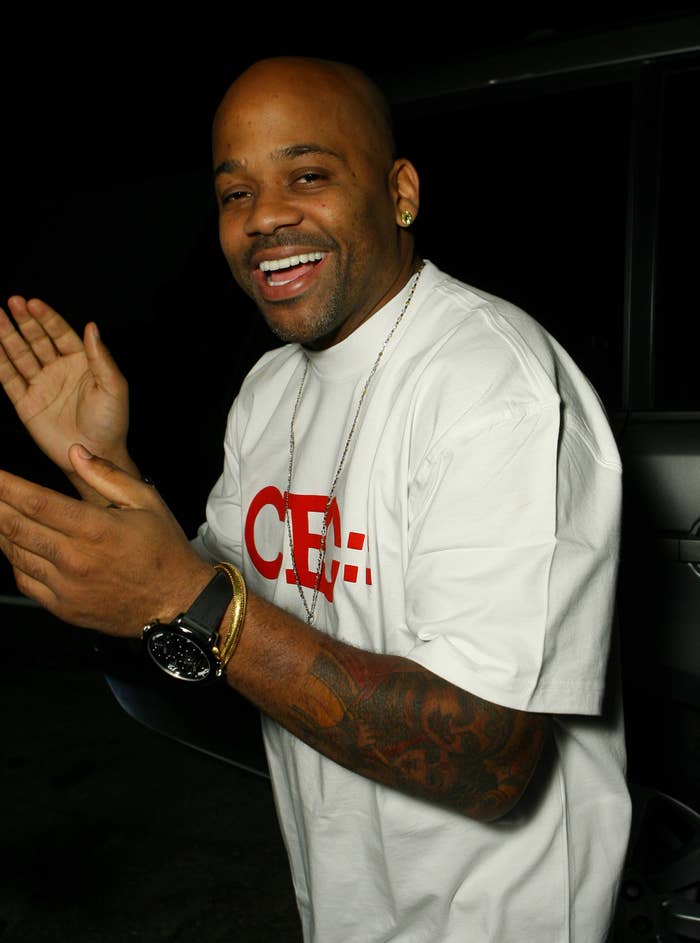 Should Damon Dash ever release a book, failure to title said book anything but "He Has A Point" would be a serious lapse in judgment. Since the Roc disbanded sometime in the mid-2000s, Dash has kept a low profile to varying degrees: He's popped up with new interviews, and has even appeared on a few different reality television programs. Still, Dash is, and always has been, involved in myriad projects.
Dash's latest venture, the Dash Diabetes Network[DDN], is a project near and dear to his heart. A diabetic for most of his life, the serial entrepreneur seeks to target both diabetics and non-diabetics alike with content centered on healthy living. DDN will seek to bring perspective to viewers on the benefits of holistic and traditional treatments, enjoyable recipes, and product reviews among a host of other content.
But Dash is a hustler, so of course that's not the only passion project on his plate. His upcoming film, Honor Up, produced by former Roc member Kanye West, is personal as well. Due out by the end of the year, the project centers around his upbringing in Harlem, NY. Dash sat down with COMPLEX to discuss his various ventures, his status as elder statesman, his budding marijuana business GFIVE Cultivation, and an album that recently released by "some guy" he used to work with.
What's the goal of the Dash Diabetes Network and what made you decide that now was the time to roll it out?  
Well, I have been diabetic since I was young. I'm 46, and you know every healthy diabetic is supposed to be at a [blood sugar level] 7 all the time, and I've never been able to do one thing to sustain that level. I came across a new inhalable insulin and immediately I was able to get that control. So I felt like I was able to totally talk about caring for your diabetes. Plus, I got funding, so I was able to use what I've learned to make it happen.
As a longtime fan, having followed your trajectory really closely, I didn't know that you were even a diabetic. Beyond the business with this network aspect, why was it important to you to not only do this but to come out and identify personally?
Well, the thing is, I have been diabetic and I've been saying I'm diabetic, it's just people don't write about it to showcase it or to bring awareness to it. So those are just the things that weren't spoken about. And, just like everything else, I had to do it myself to be heard.  I've made a lot of money making money off of other people and showcasing other people's points of view, it was just time to use my platform to showcase my agenda and things that I could relate to.
What you've done here is really sort of different in that it's not just branded content and scattershot programming, you've assembled celebrities and holistic doctors and everyday people to sort of flesh this out in a more authentic way.
 I think Jay-Z is probably my best student, and I can say that he listens and that's what always made him special.
I look at myself as a consumer and I look at what I would want to know. So I'm a diabetic, and there's so many questions that I need to have answered every day. So I just took the questions that I've been asking all these years and answered them on television. The fact of the matter is media is a 24-hour thing, and diabetes is a lifestyle. So everything I do in my life has diabetes in it. So when I workout that involves diabetes. People want to know what they should eat. So I tell them what I eat, or what kind of medicine I use and so on. I'm also telling them the differences between natural and traditional medicine with people that have convictions for both. It's an open forum about conversation and dialogue and entertainment, but it's also helpful. And I think that's the best way to teach people.
Now I know some content will be available through the larger outlets. But tell me about the site and the app, as well as some of the TV partnerships the network is taking part in.
I have my own version of Netflix, and one of the channels is the Dash Diabetes Network. So if you want to see that 20-minute variation on the long-form, that's where you would go to get it. As far as the syndication, you know I'd love the syndication model. It's what I did with (The Dame Dash Show) in North Carolina and syndicated episodes. I'd love to license it to a cable network, but at the end of the day I'd like my own 24-hour network playing content that revolves around the lifestyle of a diabetic, but really just about living healthy. The diabetic has a lifestyle, but it's really just about being healthy, and being healthy is for everybody.
Healthy living is obviously something that media companies are investing in heavily right now, and you just said that the diabetic lifestyle is all about healthy living, so why the decision to lead with such a specific audience and lifestyle?
I'm an authentic person, I can talk about diabetes and how it affects you because I'm actually diabetic and I know how much help a person needs, whether it's support physically or just understanding and being conscious of what diabetes really is. My point is you think that I can personally relate to you. So I'm never lying, I'm never being exploitative. This is something coming from a natural 100-percent organic experience, and it's honest. So that's the reason why I choose that.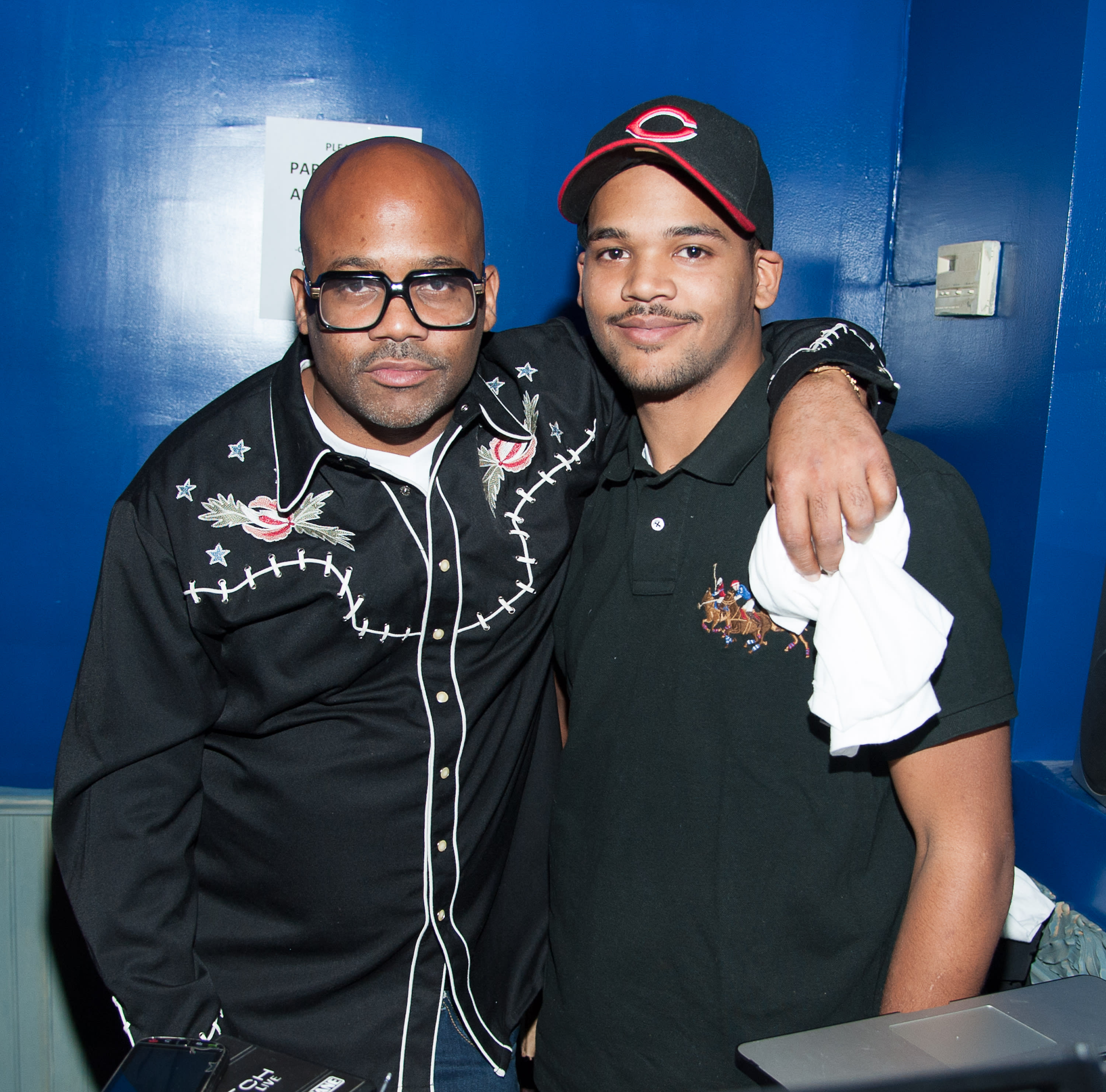 Switching gears a bit, you and your son Boogie are getting into the marijuana business. How did that come up and how is that process going?
It's going really well. I'm a part of a collective called the GFIVE Cultivation. We had to actually build a facility from the ground up specifically for growing in Las Vegas. It's very heavily scrutinized. With making or growing cannabis, it's got to be cleaner than food. And you know it went recreational, so there's high demand. But our agenda is not only to grow the best cannabis but also to brand in a way where it can be enjoyed throughout the rest of the world. We also want to have cannabis-driven content that we can all relate to.
But basically what we're doing is building a brand. Las Vegas is a brand that people know. So I think us being able to grow in Vegas, being one of the few that can, and doing it so well will definitely resonate. Cannabis is a very corporate, big business right now, and you can't just get in the game. You have to have a couple of dollars, and you've got to have a plan. And I think it's the new tobacco or liquor, I think it's going to save the economy, and I think it just makes really good business for anyone to look at this as a big industry. But they've got to get it now. The doors are closing.
You've never been known to really do any drugs or really partake that often. Was this strictly a business move, or is this part of your lifestyle?
It's a thing that social people do, and it's a part of our lives. People smoke. So I understand the culture of it. And I'm around it often. You know my thing is I monetized things that I love. I monetized my life so I never do anything that I don't like or that I'm not participating in 100 percent. So as you see I'm doing DDN because I'm diabetic. So (as far as) the cannabis lifestyle? I can't say I haven't enjoyed it. I want to monetize the market because I can do it from the perspective of a consumer. Same thing with music. I like music so I put out music; I watch movies so I make movies. As a businessman it makes sense to be in the business where you can monetize something that you can also participate in and enjoy.
There's an upcoming film produced by Kanye and directed by you called Honor Up. Can you speak on that?
I like to make movies, that's where I'm an artist. It was just great to have that role reversal, where Kanye did the executive and the administrative stuff on some level, and I could be the creative. You know, I'm out there showcasing my point of view, so the movie is about the ideals that I grew up with. But there's this way about me and it's from how I grew up in Harlem. It's about the people that I looked up to and the people that I listened to, and the idea that I live by and the morals that I don't compromise today.
If you have any understanding of why I won't do the things that certain people do in business to survive it's because people have taught me that not all money is good money. It showcases my story as a younger guy in the street. It's about my OG, it's about my friends. You have to remember, Cam'Ron was really in my life when I was growing up, he was like a little brother. My OG in the movie, Daniel, really was my OG in real life. I don't need an actor because I have all these authentic experiences.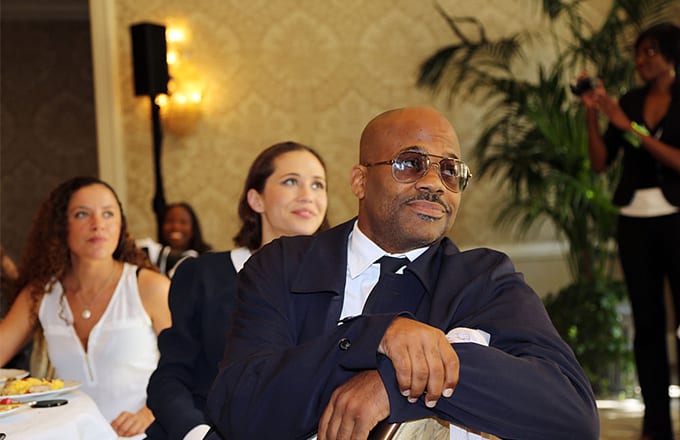 For at least 21 years you've been sort of in the business of creating, do you see yourself as sort of elder statesman? How's that change been?
I mean that's been going on for a while. It's hard not to look at myself as an OG just because everybody calls me OG. They know what I've done, they know the impact that had and they know how long I've been doing it. It's funny to see over the years how people change as they relate to me. Like, you know there was a time before people were so receptive to my message of being independent and going out doing things on your own. Now, everyone is very receptive to it, to the extent that they like, 'How were people not listening to you back then?' So it's almost like watching myself go from a bad guy to good guy, or from the good guy to the bad guy to the good guy. I always played my role in getting on with the times.
Are you comfortable playing the role of the "bad guy" in hip-hop?
I always play a role in hip-hop depending on what the time and temperature is. And that's cool, but what I do like is the fact that the things that I do outside hip-hop all affect people in hip-hop, and how I give them hope. I watch how I evolve the culture. I opened up the 172 (art gallery) in 2009, and I started an Internet television network called Creative Control with a gallery and a collective. I was doing that seven or eight years ago. I feel like I'm the DNA of the old generation. You see what everyone is doing now is exactly what I was showing them how to do back then. In 2009 I put out webisodes for Black Roc, and to this day I don't see a site out there that is as good as that website. 
[Until now] I've never done something where every single day I get emails about how I saved a life. I never got this sort of reception from my music or my movies. I've never really been told that I made a life better.
So I've always accepted the role of someone that's trying to put things out to the culture early on that people don't accept. But I know that they will. I don't know what that holds, but that's what I've accepted my role to be. And I've also accepted my role to be a good guy to live with the truth. I know what my role is, I know my position, and I know what I'm up against and what I want to be.
Finally, your former partner Jay Z recently dropped 4:44. Do you have any thoughts on the album?
It seems like everything I'm speaking about got reflected in that album. The same way that I've been talking about rolling out albums is the way the album got rolled out. So I think people have been listening. I think Jay Z is probably my best student, and I can say that he listens and that's what always made him special. He listens, so I can see that he's listening. And I mean that in the right way. I personally haven't heard the album, I don't have Tidal, but you know I've heard about it. I'm glad that someone's going there. People have to listen to somebody speak, that the person that you're listening to is saying the right stuff and that's all that really counts. I think it's a great thing that he can still rap at this age. I think it's great that at this age he's saying the things that a man this age should say, because most people his age don't rap, and if they do they're usually on some silly shit.
At this stage in your career, how does Dame Dash define success?
I just want people to understand what the ultimate win is. It's not the money; it's how good it is for you. The Dash Diabetes Network has been the most gratifying venture I've ever done because I've never done something where every single day I get emails about how I saved a life, helping them be healthy, giving them hope. I never got this sort of reception from my music or my movies. I've never really been told that I made a life better, that I've given them hope. And that's the real world, right?