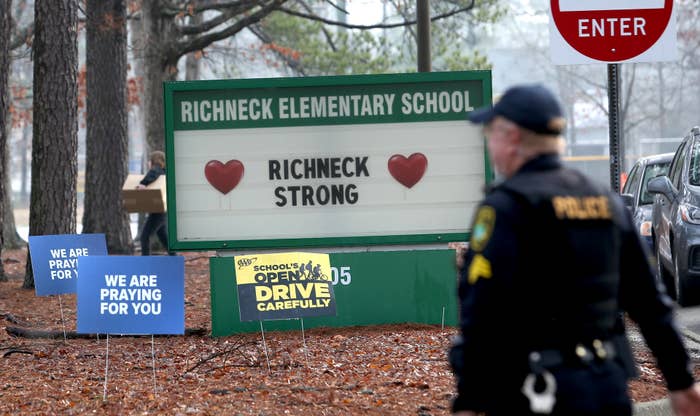 The mother of a 6-year-old who in January shot his first-grade teacher at an elementary school in Newport News, Virginia is facing felony charges.
As detailed in a news release from the Office of the Commonwealth's Attorney, Deja Taylor, 25, has been charged with felony child neglect, as well as a misdemeanor charge for recklessly leaving a loaded firearm so as to endanger a child.
The Commonwealth's Attorney has now asked the Circuit Court to bring in a special grand jury to investigate "any security issues that may have contributed to this shooting."
"The safety and security of Newport News students is of utmost importance. The Special Grand Jury will investigate to determine whether additional charges against additional persons are justified by the facts and the law," Commonwealth's Attorney Howard Gwynn said in the release. "If the Special Grand Jury determines that additional persons are criminally responsible under the law, it can return additional indictments."
Back in January, the 6-year-old boy brought a gun to Richneck Elementary School and wounded his 25-year-old teacher Abigail Zwerner, who was taken to a local hospital where she spent two weeks recovering from life-threatening injuries.
Earlier this month, Zwerner filed a $40 million lawsuit against the administration of the school, naming as defendants the Newport News School Board, former superintendent George Parker III, former Richneck principal Briana Foster Newton and former Richneck assistant principal Ebony Parker.
"All Defendants knew that John Doe attacked students and teachers alike, and his motivation to injure was directed toward anyone in his path, both in and out of school, and was not limited to teachers while at the school," the lawsuit stated.
The Newport News city prosecutor announced in April that he would not seek charges against the 6-year-old.