1 Dead After Alligator Dragged Unsuspecting Person into South Carolina Pond
A Myrtle Beach community yacht club member is dead after an alligator took hold of them near the edge of a retention pond on Friday, police report.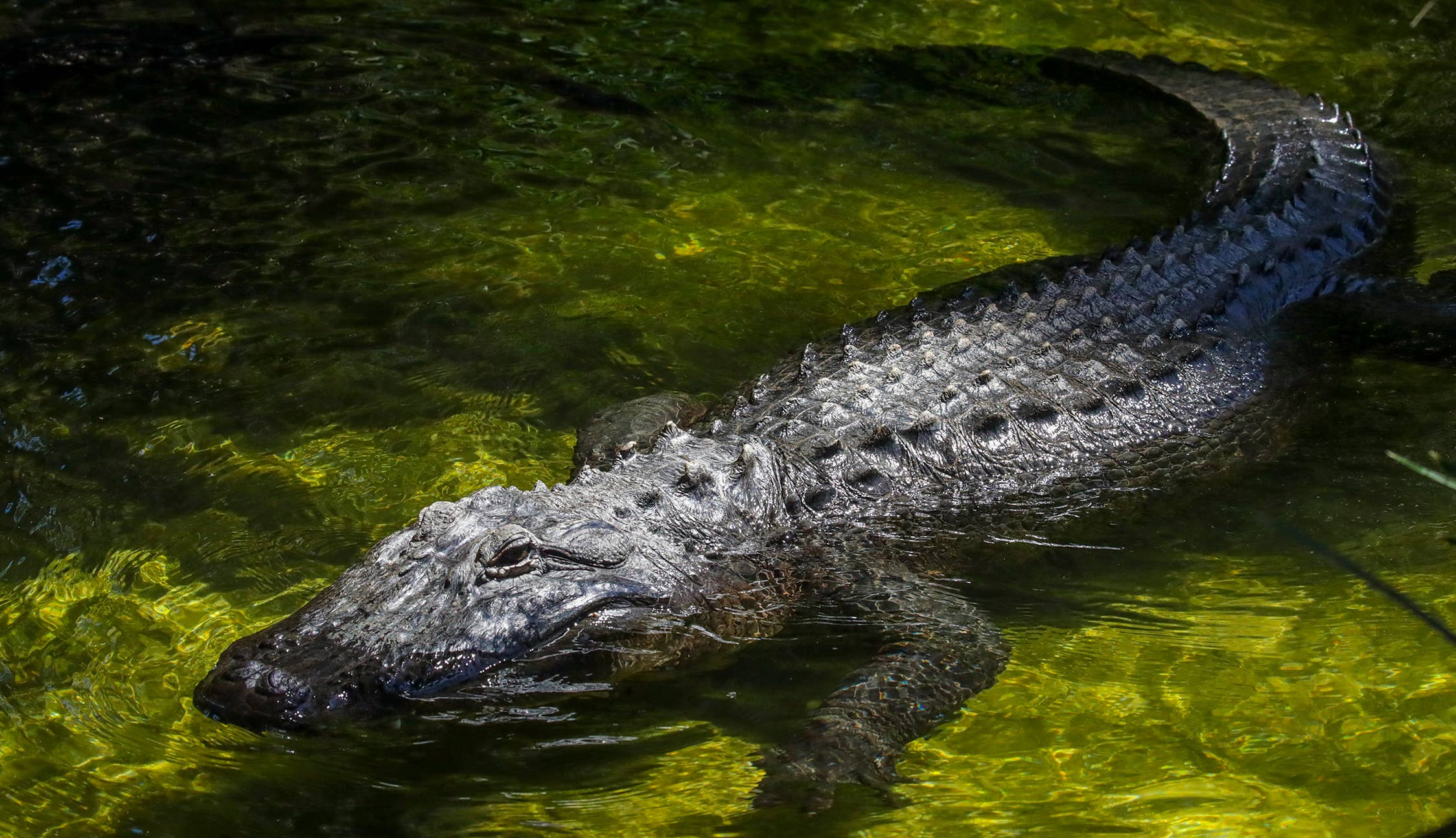 Getty
A member at a South Carolina yacht club died this weekend after an alligator dragged them into a retention pond near Myrtle Beach.
The Horry County Police Department announced the news on Friday via Facebook, revealing that the victim was "near the retention pond at the time of the initial incident" and that the alligator had "retreated into the retention pond" after taking hold of the yacht club resident.
Police responded to a water rescue call around 11:45 a.m. Friday, at which point they recovered the victim's body from the pond.
A South Carolina Department of Natural Resources biologist from the department's Wildlife Section, alongside a representative from the SCDNR Law Enforcement Division and an alligator removal service, subsequently "determined that the alligator should be humanely euthanized on site," according to the Facebook post.
"Our hearts go out to the family and community members impacted by this tragic incident," the HCPD added.
The Horry County Police Department is investigating the death, the department said. The gender and age of the victim has not yet been released.
The news arrives just over a month after a resident from the private golf community took to Twitter to shed light on the alligators located on the property.
Check out his post below.