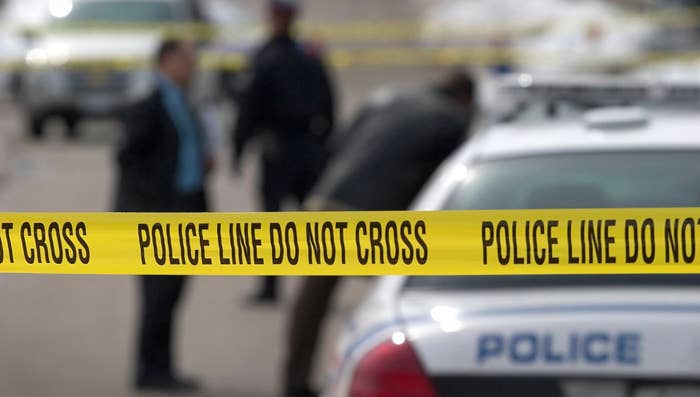 A shooting at an outdoor festival in eastern Oklahoma has left one woman dead and seven others injured.
According to the Oklahoma State Bureau of Investigations (OSBI), gunfire erupted early Sunday morning after an argument broke out at the Memorial Day event in Taft, a small community located about 45 miles southeast of Tulsa.
A 39-year-old woman was killed, while seven others, ranging in age from 9 to 56, were wounded. OBSI confirmed that the injuries of those wounded were non-life-threatening.
On Sunday afternoon, police issued an arrest warrant for 26-year-old Skyler Buckner, who turned himself in at the Muskogee County Sheriff's Office.
"We heard a lot of shots and we thought it was firecrackers at first," Sylvia Wilson, who owns a small cafe in Taft, told the Associated Press. "Then people start running and ducking. And we were yelling at everyone… 'Get down! Get down!"
Oklahoma Gov. Kevin Stitt took to Twitter on Sunday to thank OBSI for its "swift response."
"I have been informed of the shooting in Taft," Stitt wrote. "I am grateful for @OBSI_OK's swift response to assist local police and am confident in Oklahoma law enforcement's ability to bring justice to whoever is responsible for this deadly incident."
The shooting arrives on the heels of Tuesday's mass shooting at Robb Elementary School in Uvalde, Texas, which claimed the lives of 19 children and two teachers. The suspected shooter, later identified as Salvador Ramos, 18, was fatally wounded by police.