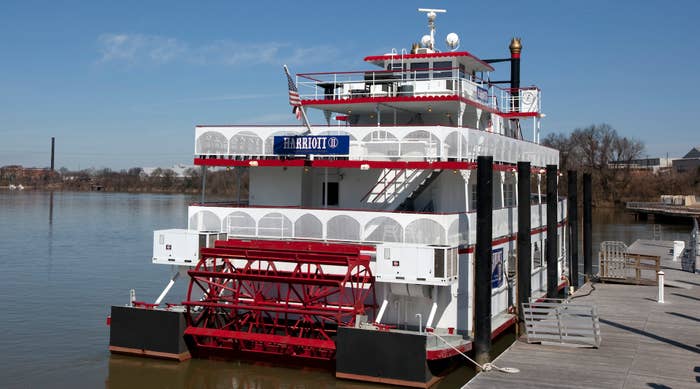 With summer winding down, and the start of the football season several weeks away, a viral brawl at Montgomery's Riverfront Park in Alabama over the weekend left social media in a frenzy.
As previously reported, the brawl erupted around 7 p.m. on Saturday, as a group of white people appeared to attack a Black dock worker after he told them to move their illegally parked pontoon, which was parked in the spot typically reserved for the Harriott II Riverboat.
Chaos ensued from there, as several Black people came to the dock worker's defense, inticing what appears to be a racially-motivated brawl featuring dozens of individuals.
Montgomery Mayor Steven Reed hopped on Twitter on Sunday to issue a statement regarding the brawl, revealing that several people involved in the fight have already been detained.
"Last night, the Montgomery Police Department acted swiftly to detain several reckless individuals for attacking a man who was doing his job," Reed wrote. "Warrants have been signed and justice will be served. This was an unfortunate incident which never should have occurred. As our police department investigates these intolerable actions, we should not become desensitized to violence of any kind in our community. Those who choose violence will be held accountable by our criminal justice system."
Scroll down to see some of the best Twitter reactions to the riverboat brawl.