Judge to Dismiss Sarah Palin Libel Case Against 'New York Times' Over Lack of Evidence
A New York City judge is dismissing Sarah Palin's claim that the 'New York Times' defamed her when it linked her to the Gabby Giffords shooting.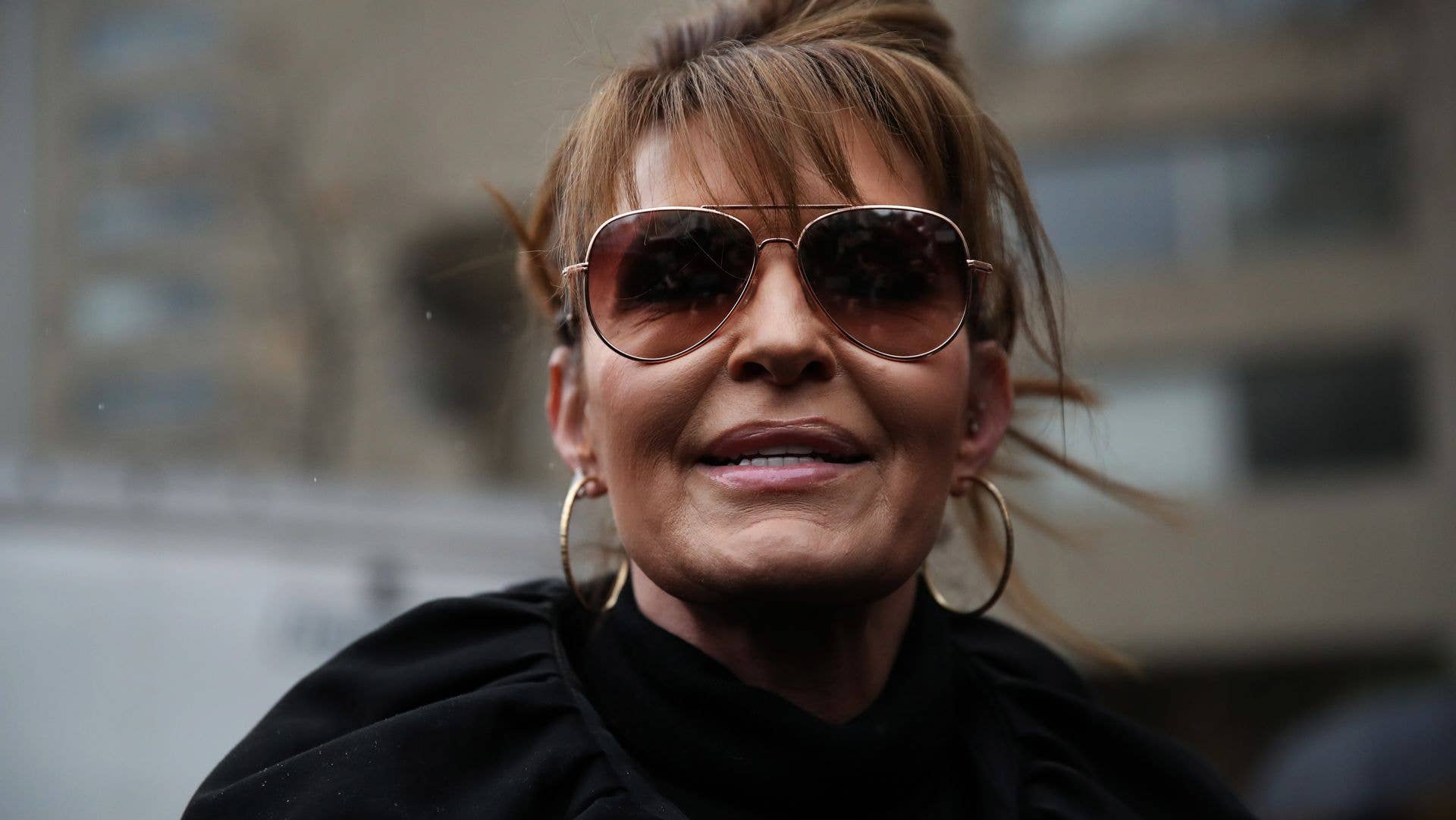 Getty
Image via Getty/Spencer Platt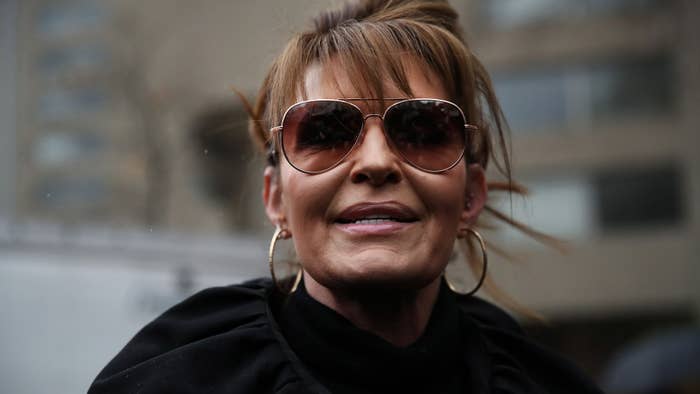 Sarah Palin's defamation lawsuit against the New York Times is getting tossed after the New York judge overseeing the case claimed her legal team did not prove "actual malice," CNN reports.
Judge Jed Rakoff said he will continue to allow the jury to reach a verdict, but will ultimately dismiss the case after the fact. The trial lasted 7 days and the 9-person jury began deliberating on Friday at 4 p.m.
The lawsuit itself stemmed from a 2017 editorial titled "America's Lethal Politics," which stated that there was a "clear" link between a map of Palin's political action committee and the 2011 shooting that injured former Congresswoman Gabrielle Giffords and killed four others. Then-editorial page editor James Bennet said he quickly issued a correction. He added that he was surprised that people thought the editorial claimed the man who shot Giffords was inspired by Palin, adding, "that is not the message we intended to send."
After Palin testified, the judge claimed that her legal team did not prove the "actual malice" standard, which the Supreme Court established for libel suits against public figures in 1967. 
"Ms. Palin was subjected to an ultimately unsupported and very serious allegation that Mr. Bennet chose to revisit 7 years or so after the underlying events," Rakoff said. "I think this is an example of very unfortunate editorializing on the part of the Times but, having said that, that's not the issue before this court."
This marks the second time that Rakoff has tossed the case, per Politico. He previously dismissed it in 2017 before the 2nd Circuit Court of Appeals reinstated Palin's suit and claimed his ruling was in violation of federal rules.