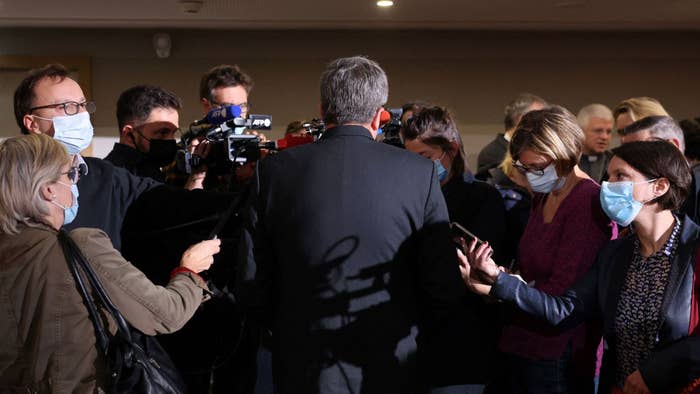 French clergy have sexually abused over 200,000 children in the last 70 years, according to an investigation.
Jean-Marc Sauve, head of the commission that put the report together, said the church showed "deep, total and even cruel indifference for years," and that most of the victims were boys, between the ages of 10 and 13.
"Faced with this scourge, for a very long time the Catholic Church's immediate reaction was to protect itself as an institution and it has shown complete, even cruel, indifference to those having suffered abuse," the report said.
The report, which claims that the church sometimes knowingly put children in contact with predators, comes from a commission that worked independently from the church and was established by French bishops in 2018.
Eric de Moulins-Beaufort, head of the French conference of bishops, said the "bombshell" report shamed the church and promised to act, according to Reuters. A Vatican statement read that Pope Francis' thoughts "go to the victims, with great sorrow, for their wounds," and that his thoughts also go to the church so it "may embark on a path of redemption."
At a report presentation, Sauve said the church only started to change its attitude in 2015-2016, and that they found 2,700 victims through a call for testimony, and thousands of others in archives. A wide-ranging study, as reported by NBC News, shared that there has been around 216,000 victims and 330,000 if counting lay members, or those not part of the clergy.
"In this hell there have been abominable mass crimes … but there has been even worse, betrayal of trust, betrayal of morale, betrayal of children," said Francois Devaux, founder of victims' association La Parole Liberee.