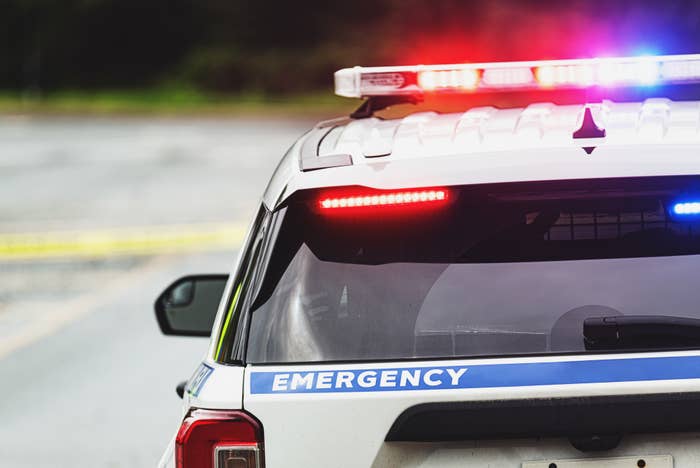 A man in Atlanta was apprehended after reckless driving that nearly ended in tragedy on Sunday night.
Footage of the Aug. 20 incident circulating online shows a black Ford F150 doing donuts in a busy intersection during a street takeover on 17th Street and Northside Drive.
The driver reportedly tried to flee the scene and drove into a crowd as soon as he saw nearby police activate emergency equipment, according to reporting by Fox 5 Atlanta. In the clip, you can hear pedestrians screaming as they run to safety.
A number of people are seen being struck by the truck in its attempt to speed off; one person was injured, according to WSB-TV. The trooper quickly follows after the truck, pulls a pit maneuver, and stops it completely before the truck can go further down the intersection. The trooper apprehends the driver at gunpoint and pulls him out through the driver's side window before placing him in handcuffs on the hood of the cop car.
Georgia State Patrol says the driver was taken into custody but did not reveal his identity.