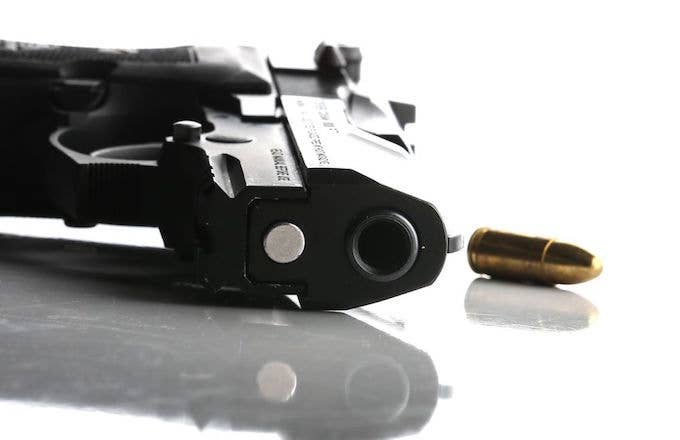 Well, can't say no one saw this coming.
Romance novelist and essayist Nancy Crampton-Brophy made a career out of writing steamy fictions about the wrong men. One of her now infamous works, an essay titled How to Murder Your Husband, aptly named after its subject matter, was published years before the writer would eventually be arrested for...murdering her husband.
According to Oregon Live, police took in the 68-year-old to the Multnomah County Detention Center last week after alleging she fatally shot Daniel Brophy, her husband of 27 years.
"As a romantic suspense writer, I spend a lot of time thinking about murder and, consequently, about police procedure," Brophy wrote in the 2011 essay. "After all, if the murder is supposed to set me free, I certainly don't want to spend any time in jail."
At the time of his death, Brophy went on Facebook to lament over the news. "My husband and best friend, Chef Dan Brophy was killed yesterday morning," she wrote. "For those of you who are close to me and feel this deserved a phone call, you are right, but I'm struggling to make sense of everything right now."
But Brophy has since been charged for murder and the unlawful use of a weapon, though no clear motive has surfaced. Some motives could be gleaned from the 700-word essay, including infidelity, an abusive relationship, and greed.
In 2012, the author gave a particularly chilling interview withRomancing the Genres about what attracts her to the darker sides of romance. "Murder, mayhem and gore seem to come naturally to me," she said. "Which means my husband has learned to sleep with one eye open."