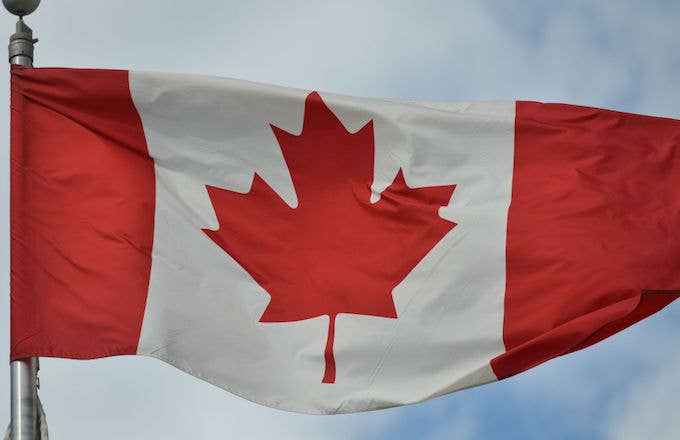 Canada is like our cooler, hipper, younger sister. It gave us Justin Bieber and Drake, and now it's showing us up with its newly implemented progressive marijuana policies, while our Attorney General goes to war with the plant.
On Wednesday, Oct. 17, recreational marijuana use and sales became legal. As Vice reports, shortly after legalization the federal government announced it would be fast-tracking pardons for people who have been convicted of simple pot possession.
"We will be proposing another new law to make things fairer for Canadians who have been previously convicted of simple possession of cannabis," federal public safety minister Ralph Goodale told reporters, per Vice. "Removing the stigma of a criminal record for people who have served their sentence, and then shown themselves to be law abiding citizens enhancing public safety for all Canadians."
The criminalization of weed in both Canada and the U.S. actively incriminates people of color at higher rates than white people, pushing organizers and legal advocates to pressure the government for decriminalization and pardons. This newly proposed law would allow Canadians who served a sentence for simple pot possession to receive a free pardon. This could impact upwards of 500,000 Canadians with criminal records for possession, though Vice points out that the pardons would not totally expunge their records.
With legalization, anyone who's 18 years of age or older is legally able to carry up to 30 grams in public, and the cultivation of as many as four household plants and the crafting of savory edibles for personal use is allowed. But Canada's Health Minister Ginette Petitpas Taylor noted that "the work of Health Canada continues and aims to ensure that within a year it will be possible to sell edibles and other products."
Stateside, Seattle, San Francisco, and Colorado have all moved to pardon and dismiss misdemeanor marijuana-possession convictions prosecuted prior to legalization. Though these localized pardons are not as impactful as countrywide action, they can at least mitigate some of the damage done to communities of color by the war on drugs. Hopefully one day, we'll be as cool as Canada.