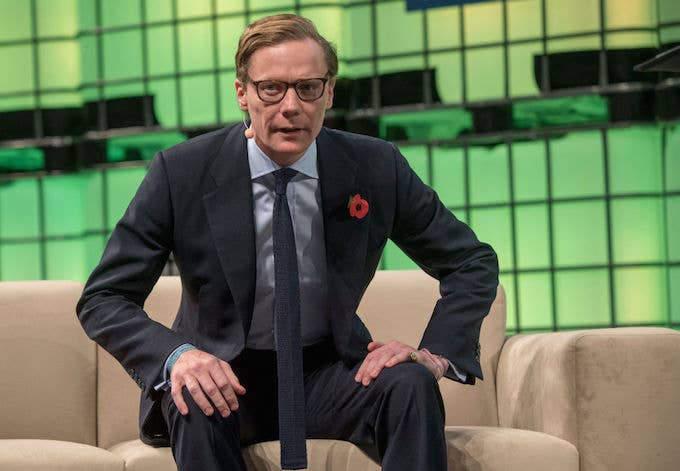 Following a huge Facebook data breach that implicated the data firm Cambridge Analytica and its CEO Alexander Nix, The Times of London is reporting that Nix used racist slurs in a company email.
According to the outlet, Nix referred to two potential black clients using the n-word. The recipients of the email and the identities of the potential clients were not included in the report.
Nix was suspended from his position at Cambridge Analytica on Tuesday, after Britain's Channel 4 News secretly filmed him and his colleagues bragging about working 200 elections in countries including Nigeria, Kenya, the Czech Republic, India, and Argentina, according to Business Insider. He was also caught on film boasting about using bribes and sex workers to trap politicians, and how he helped Donald Trump win the 2016 presidential election. The data firm was reportedly offered $5 million to help win the election for Trump.
After suspending Nix, CA responded to the video by saying it was "not in the business of entrapment." "Mr. Nix's recent comments…do not represent the values or operations of the firm and his suspension reflects the seriousness with which we view this violation," the company said in a statement.
Over the weekend, damning news broke that CA had harvested 50 millionFacebook users' personal information without permission. Facebook recently suspended the company, but not before it was able to create targeted ads and messaging that influenced voters. Hoards of users are now deleting their Facebook profiles as a result.