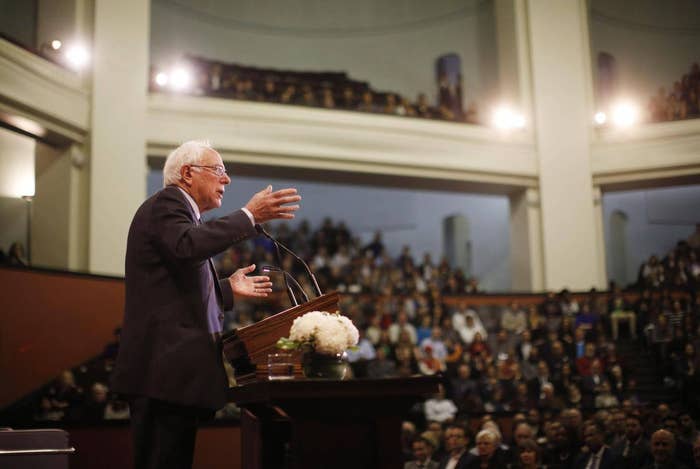 If you happened to be in Toronto this past weekend, you may have caught a glimpse of Bernie Sanders. The beloved American Senator ventured north of the border to learn more about Canada's universal health care system by visiting and speaking with officials in the provincial government.
According toVox, Bernie's staff called the select date "The Cross-Border Learning Tour: Single Payer Healthcare in Canada." Essentially, the goal is for the senator and his team to see firsthand how a universal health system can work and then implement these findings into their own medicare-for-all plan.
Of course, aside from a few meet-and-greets, the real highlight of Sanders' itinerary was his much anticipated speech at the University of Toronto, where he spoke to an auditorium full of eager fans. Among those in the crowd were political leaders Jagmeet Singh, Olivia Chow, and Premier Kathleen Wynne, who lead Sanders through the aforementioned tour of Toronto hospitals earlier in the day.
The lucky few who were able to snag tickets to the event were given a half hour of Bernie, who used the opportunity to compliment his Canadian neighbours while bashing American pharmaceutical companies and the billionaire Koch family. You can watch the impassioned speech in its entirety via CBC News.