Statistics Canada just released its 2016 census data and our big little country is growing up fast! Our overall population has grown five percent since the last census in 2011, the highest rate of growth among G7 countries. We know have 35,151,728 citizens compared to the 33.5 we had in 2011, large in part to the economic booms of the Western provinces and people moving there for work or school.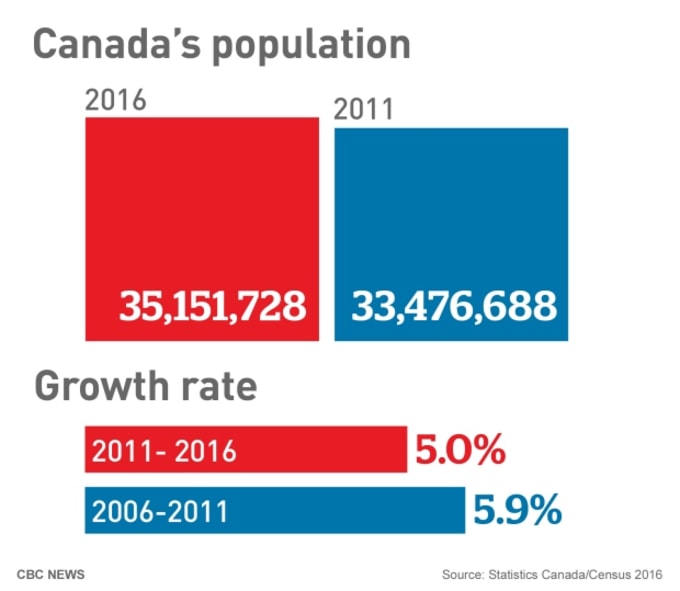 Alberta continues to lead the charge in population growth overall, after clinching the title of the fastest-growing province in the 2006 and 2011 censuses as well. In fact all three prairie provinces recorded the most growth in the country for the first time since Confederation, with Alberta a 11.6 per cent, Saskatchewan at 6.3 per cent and Manitoba at 5.8 per cent. Alberta's cause was greatly helped by the 14.6 per cent growth in Calgary alone, the highest of any metropolitan area in the country. With the growth, Calgary became Canada's fourth largest city ahead of Ottawa. Some might be surprised to learn that Nunavut also had a high growth rate of 12.7 per cent, but this growth was thanks to high fertility rate as opposed to migration.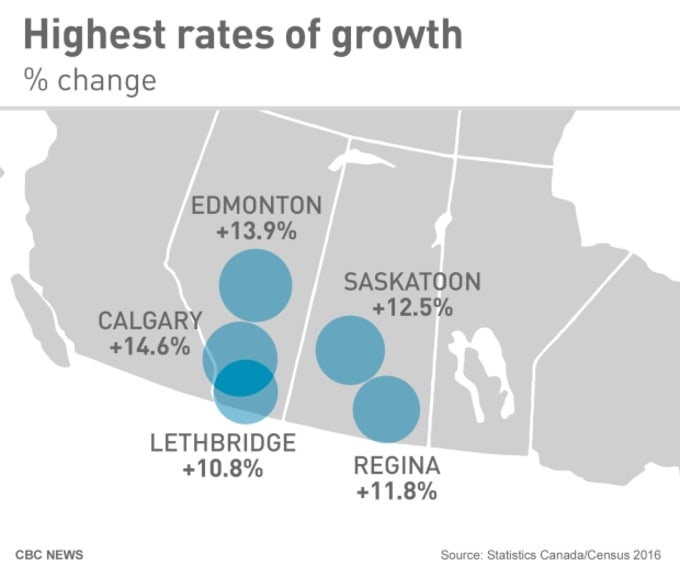 In terms of the big three, Toronto remains the country's largest metropolitan area at 5.9 million, an increase of 6.2 per cent. Montreal's passed the four million mark to 4.1 million, and Vancouver's population is now an impressive 2.5 million.
And if any other Canadians are feeling ways about Trump's promise to get stricter on immigration into the U.S., you'll be happy to know that Canada is as welcoming as ever, with two-thirds of the overall population increase due to immigration into the country, while the rest was new births.