There's the walk of shame (or stride of pride, if that's what you, like Amber Rose, prefer) and there's a whole other level of awkward: the car ride of shame. See at least in the walk of shame some fun was had, right? In this case it wasn't. A woman who pulled up to a fight in Chicago in an Uber lost and then had to Uber back home. At least she didn't get beat and get turned into a meme. 
The Daily Dot reports on this hilariously embarrassing public L. According to the Daily Dot this physical fight started from a longtime Twitter feud between Mela and Anais. Tweets of the feud date back to 2013, so yeah, the hostility has been brewing.  Here's one of their Twitter spats.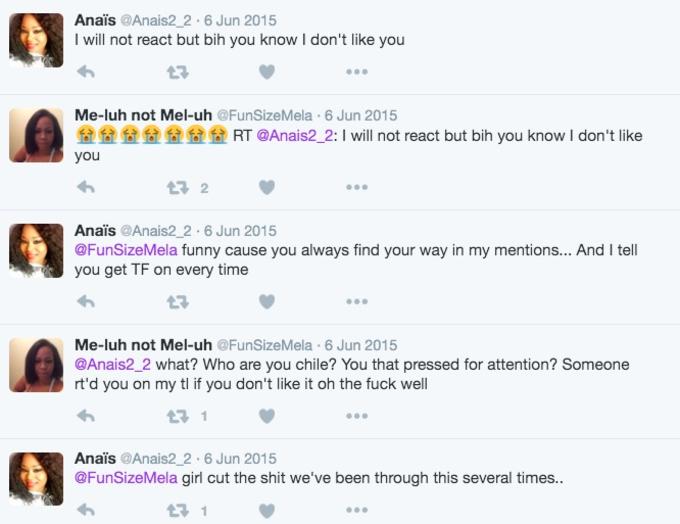 The fight reportedly went down Sunday over Mela calling Anais fat and Anais telling Mela she had a fake boyfriend. 
Thanks to these two who just can't keep off Twitter we get a picture of the fight with Mela describing it as almost a David and Goliath battle of the ages—except Goliath won. Mela was David since she's reportedly 5'1" and Anais is Goliath at 5'7". Mela has deleted tweets and since made her account private, but Daily Dot reports one of her tweets as reading, "Her big ass could just overpower me so she had the advantage.. Everybody like don't get close then how will I reach exactly lol."
According to one of Mela's tweets Anais "slung" her around like a "rag doll."
Twitter of course didn't let Mela live down this embarrassment.
Stay tuned for a part two as Mela said she'd still pull up again.