Tremaine Emory Slams Kanye West Over Virgil Abloh Remarks: 'Keep Virgil Name Out Your Mouth'
The artist formerly known as Kanye West's latest remarks about his "best friend" have received pushback from Tremaine Emory of Denim Tears and Supreme.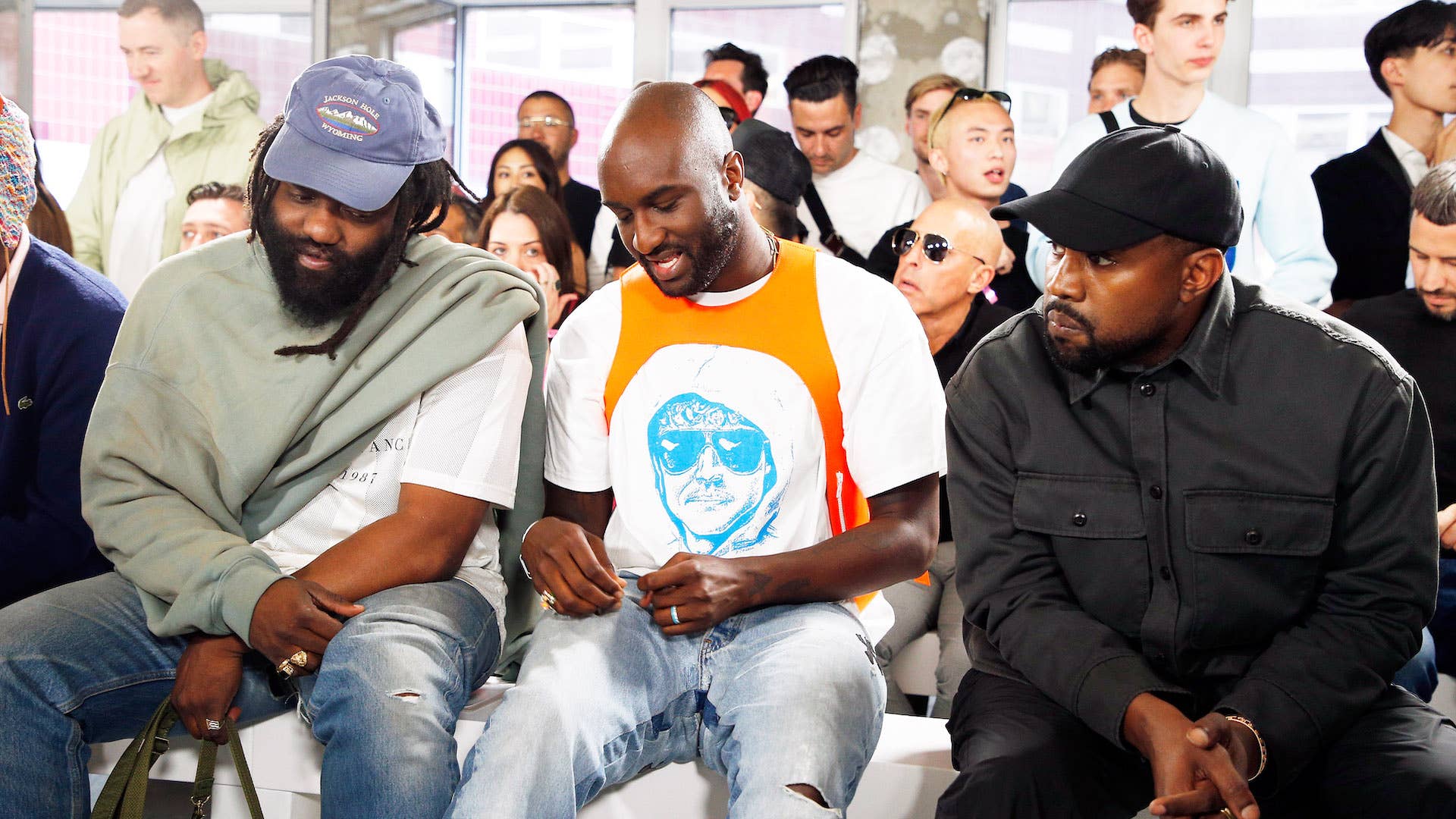 Getty
PARIS, FRANCE - JUNE 24: Virgil Abloh, Kanye West (R) attends the 1017 ALYX 9SM Menswear Spring/Summer 2019 show as part of Paris Fashion Week on June 24, 2018 in Paris, France. (Photo by Laurent Viteur/Getty Images)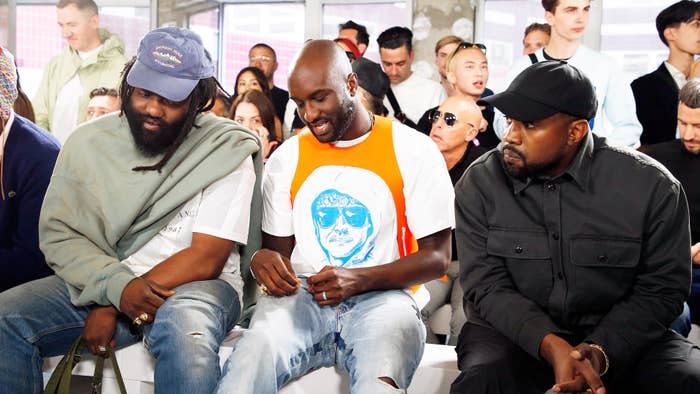 Tremaine Emory has spoken out in response to recent comments made by the artist formerly known as Kanye West.
Tuesday, Emory shared a screenshot of Ye's Instagram post about YZY SZN 9 from earlier in the day in which he proposed discussing "more important things like how late the show was or how Bernard Arnault killed my best friend." Arnault, notably, is the CEO at LVMH.
In his caption, Emory urged Ye to not use the late Virgil Abloh's name as part of his "victim campaign" and alleged that Ye "rode on [Abloh] in group chats" and elsewhere.
"Ye tell the ppl why you didn't get invited to Virgil's actual funeral the one before the public one at the museum," Emory, the founder of Denim Tears and Supreme's current creative director, said. "You knew Virgil had terminal cancer and you rode on him in group chats, at yeezy, interviews…YOU ARE SO BROKEN. KEEP VIRGIL NAME OUT YOUR MOUTH."
Elsewhere, Emory said he's "got all the 'receipts'" and referred to Ye as "an insecure narcissist." See more, including a show of support for Vogue's global fashion editor at large Gabriella Karefa-Johnson amid Ye's social media targeting, below. Among those who commented on Emory's post was Julia Fox, who left multiple applause emojis.
After catching wind of the Emory's comments, Ye reposted the message to his IG account. "In war they will send your own people at you," he wrote in the post's caption.
"Good one Bernard," Ye continued, referencing Bernard Arnault.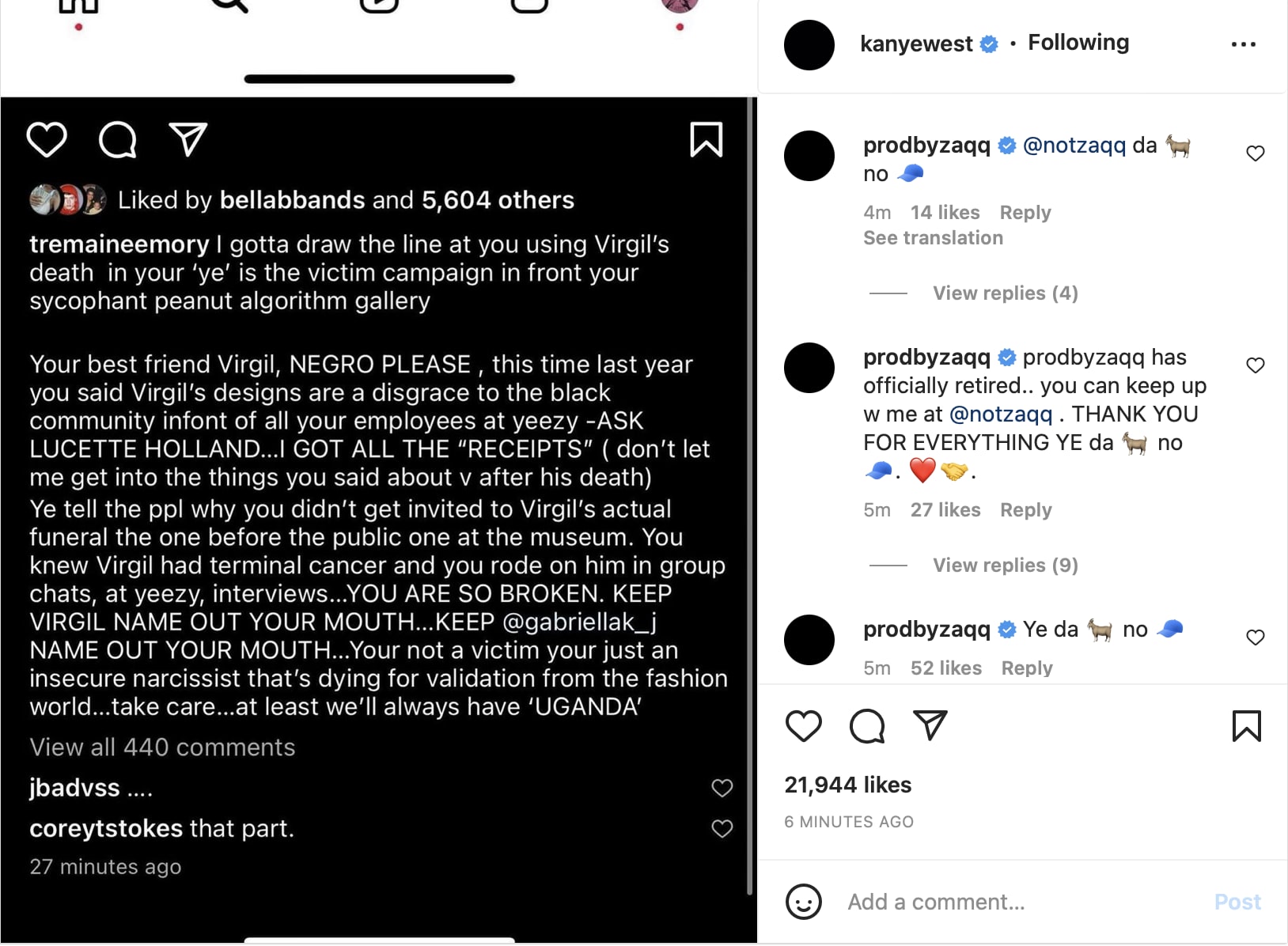 "Lets [sic] remember Supreme is owned by LVMH," Ye wrote in a second post.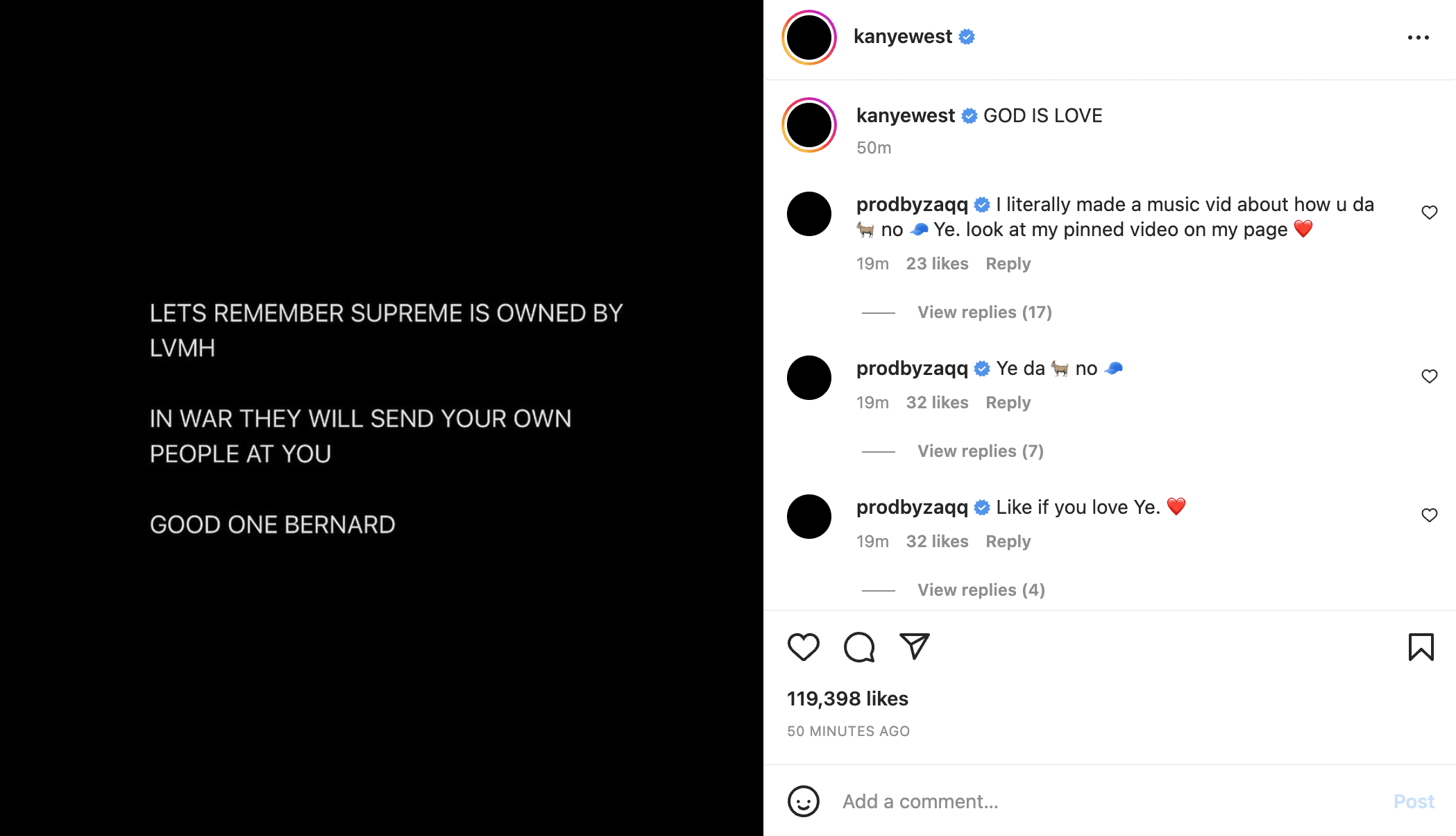 Much of the discussion surrounding the YZY SZN 9 presentation in Paris on Monday has focused on the featuring of a "White Lives Matter" t-shirt design. The shirt also features an image of Pope John Paul II and was met with criticism on social media, including from Jaden Smith.
Early Tuesday evening, Ye shared a new post specifically about Gabriella Karefa-Johnson, the aforementioned contributing editor at Vogue, and his recounting of time they just spent together. "Gabby is my sister," he opened in all caps. "I'm not letting people go to bed thinking I didn't meet with Gabrielle at 5 PM today for 2 hours then we went to dinner at Ferdie. Anna had Baz Luhrmann film our meeting and we are editing tonight. We took pics and I was instructed to not post them."
West continued, "It felt like she was being used like Trevor Noah and other Black people to speak on my expression. She expressed that her company did not instruct her to speak on my T shirt expression. We apologized to each other for the way we made each other feel. We actually got along and have both experienced the fight for acceptance in a world that's not our own. She disagreed I disagreed we disagreed. At least we both love Ferdie and fashion."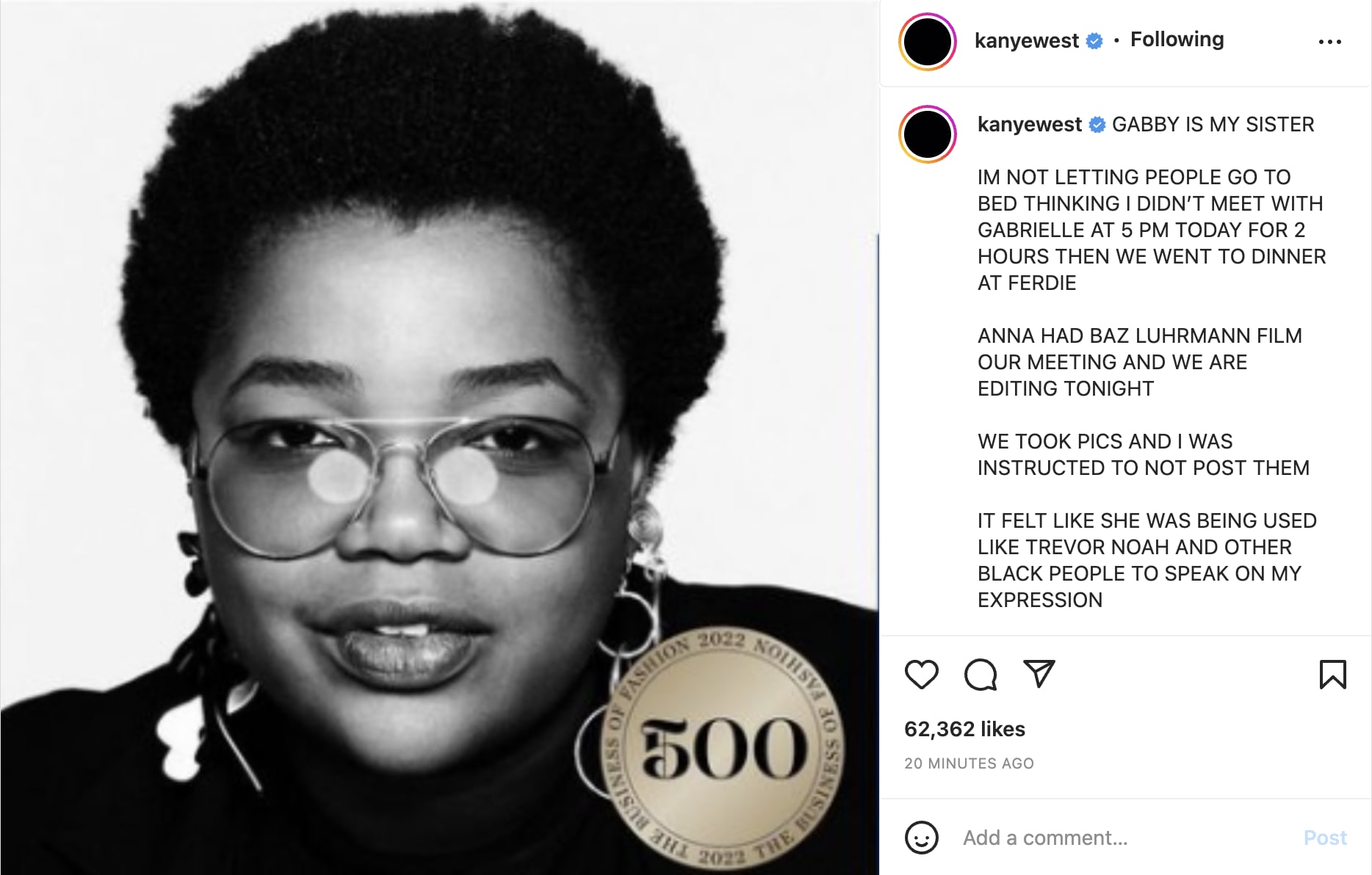 Though she has yet to respond to Ye's version of those events, yesterday evening Karefa-Johnson shared two IG Stories posts showing a series of text messages encapsulating her early "thoughts as shared with a friend" and ultimately called his t-shirt move "pure violence." She contrasted Ye's wearing of the MAGA hat against his White Lives Matter shirt ("one is object one is ethos"), debunked the "white supremacy is in danger of extinction" theory, and noted it's "hugely irresponsible to furnish the most dangerous extremists with this kind of fictional narrative." She also said "having kids from his Donda school performing the soundtrack…really felt like the divide between indoctrination and education has never been finer."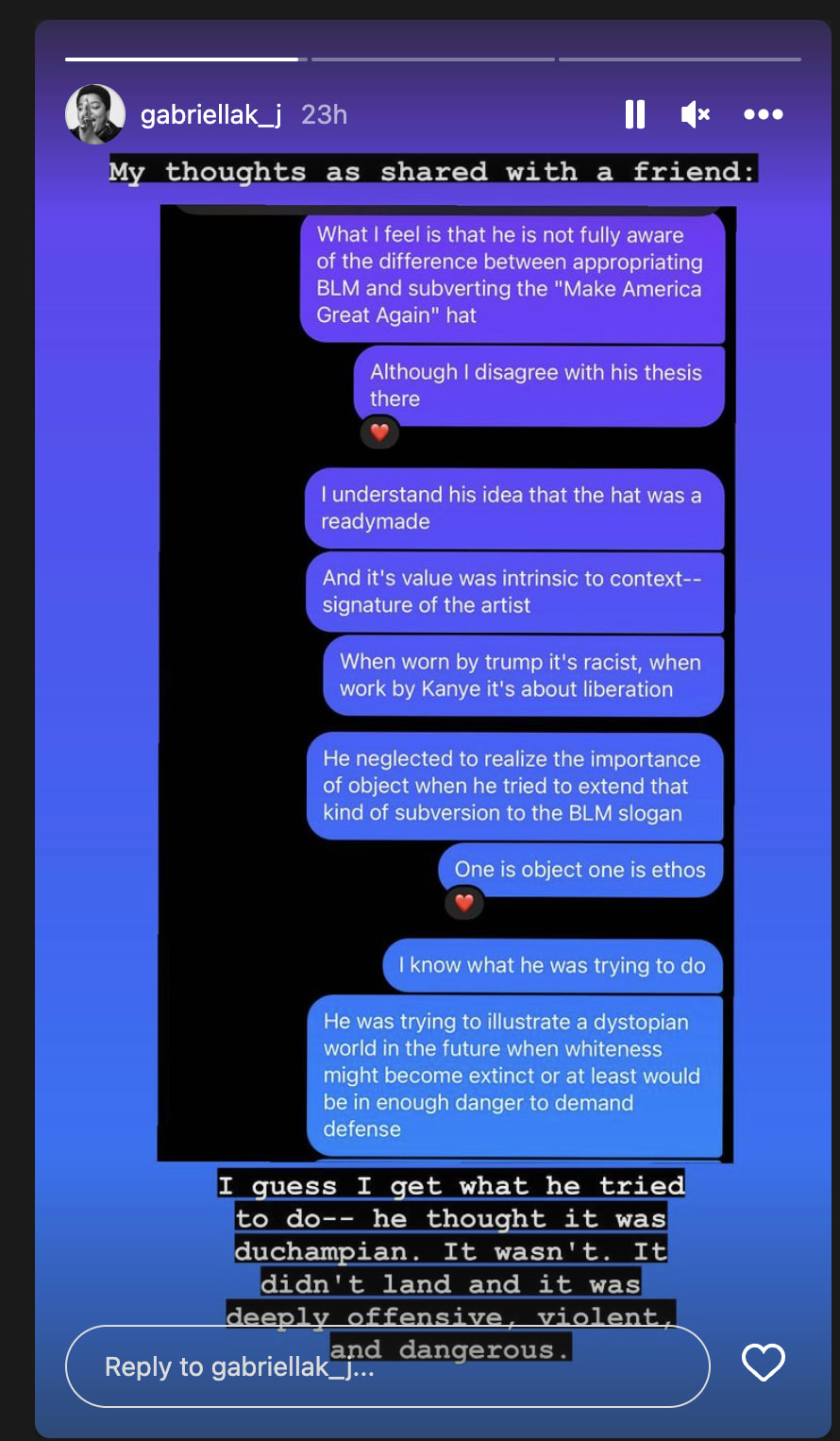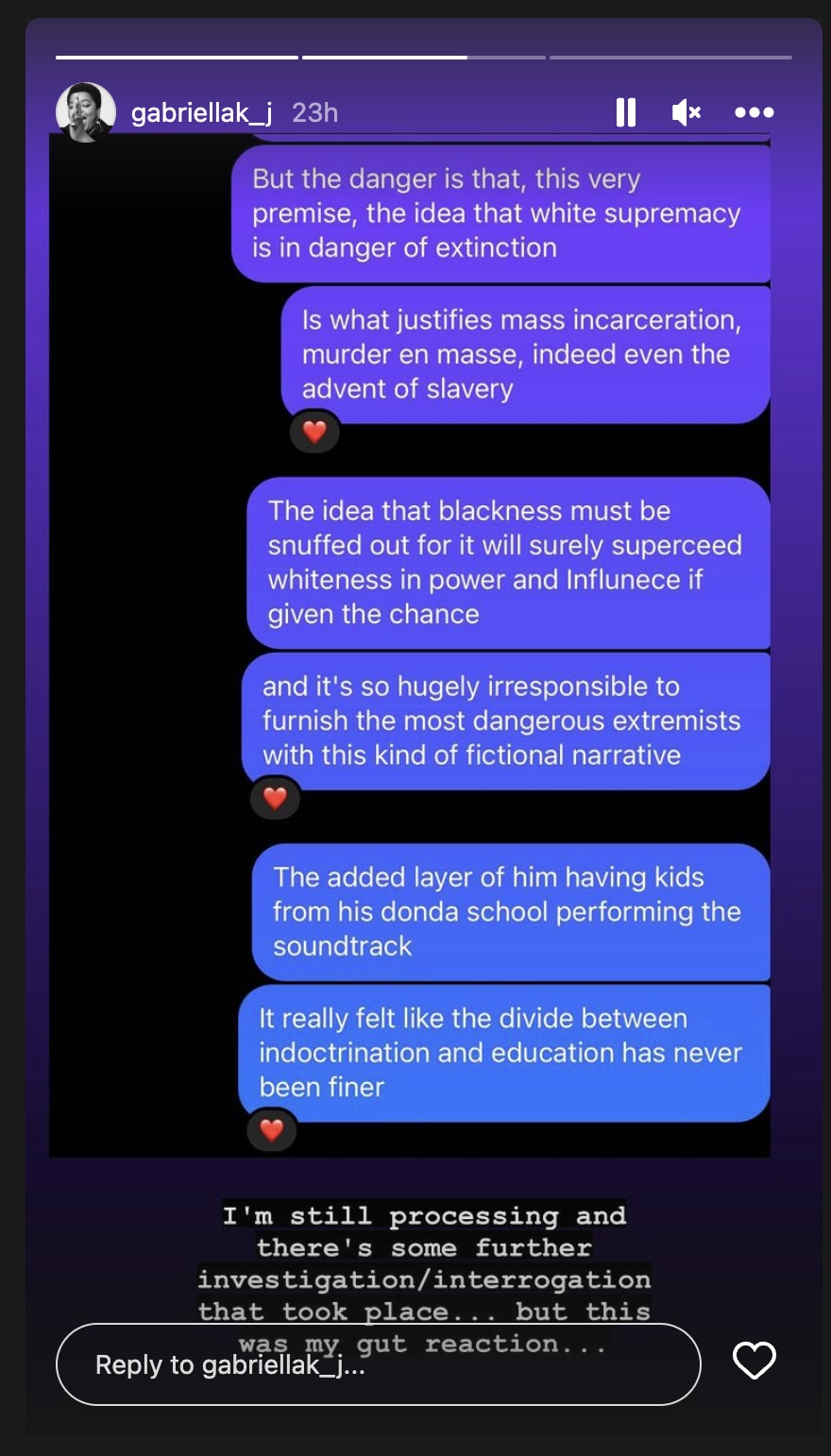 Karefa-Johnson wrote on top of the screenshots that West's decision here was "deeply offensive, violent, and dangerous." Several hours later she posted a follow-up for people suggesting she was offering a "distorted justification for the incredibly irresponsible and dangerous act of sending 'W*** Lives Matter' T-shirt's down a runway."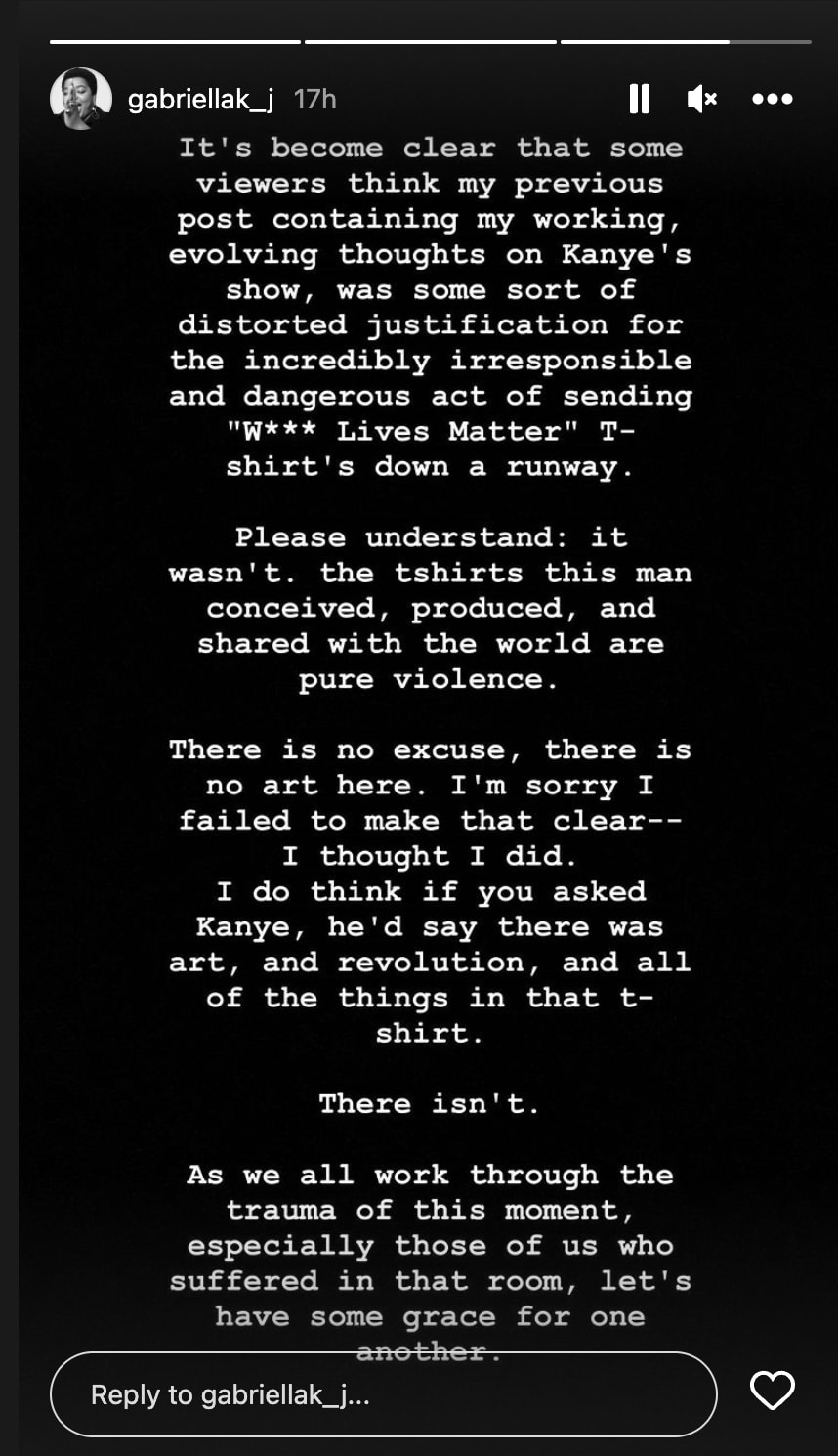 The journalist continued, "Please understand: it wasn't. the tshirts this man conceived, produced, and shared with the world are pure violence. There is no excuse, there is no art here."
Right after Ye's Tuesday post about Karefa-Johnson, Vogue shared a defense with its combined 55.6 million followers on Twitter and Instagram. "Vogue stands with Gabriella Karefa-Johnson, our global fashion editor at large and longtime contributor. She was personally targeted and bullied. It is unacceptable. Now more than ever, voices like hers are needed and in a private meeting with Ye today she once again spoke her truth in a way she felt best, on her terms."