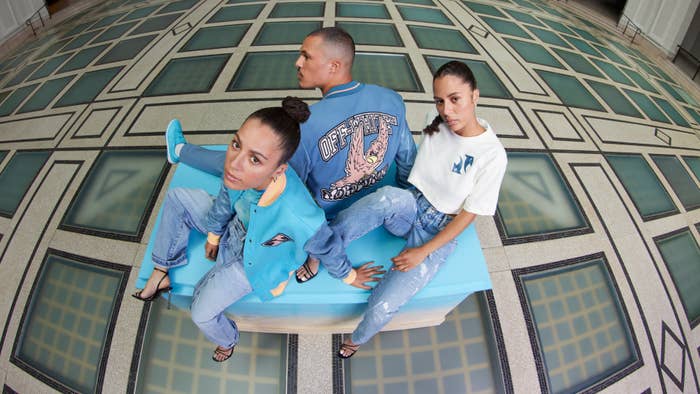 For the latest edition of its New Concepts pop-up series, Nordstrom is partnering with the estate of the late designer and mediums-spanning creative force Virgil Abloh.
As detailed on Thursday, Concept 018: Virgil Abloh Securities is designed in partnership with the estate to serve as a "celebration" of Abloh's platform-crossing artistic practice, complete with the Abloh-inspired approach of representing several of his projects under a single unique banner.
Among these represented entities brought in as part of pop-up is Off-White, as well as Church & State merch created in commemoration of the "Figures of Speech" exhibition (of which Nordstrom is a sponsor).
Further paying tribute to the sustaining, omnipresent influence of Abloh is a commitment from Nordstrom to provide support for the Fashion Scholarship Fund's Virgil Abloh™ "Post-Modern" Scholarship Fund. As part of this facet of the company's support for the fund, select students will be given the chance to be involved with mentorship programs led by Nordstrom execs.
The pop-up runs through October via the Nordstrom site and at a total of 15 physical retail locations. Below, see official product shots of an exclusive Off-White capsule, as well as a look at the "Figures of Speech" merch.