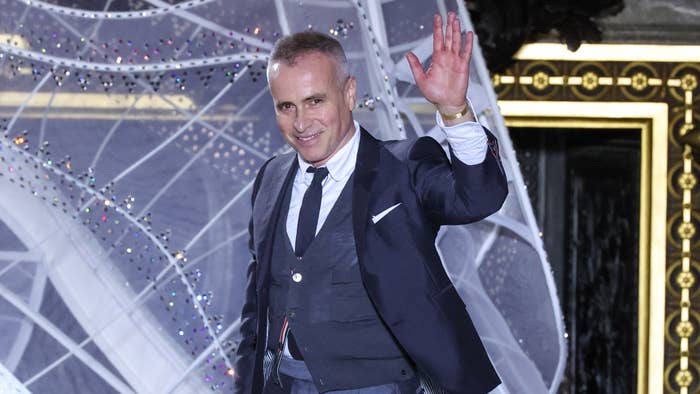 Thom Browne has been named the new Chairman of the Council of Fashion Designers of America (CFDA).
As announced Monday, the designer was unanimously elected to the position, which will take effect at the top of next year. Previously holding the title of CFDA chairman was Tom Ford. In a statement, Browne said he was "very excited" to take on duties in 2023 while also pointing to the sense of responsibility he feels about holding the title. But the most important thing, he passionately explained, is "creativity" above all else.
"My most important message is that everyone should have all the opportunities to thrive as designers, but the core of this success has to start from pure creativity," Browne, whose own CFDA membership began in 2005, said. "It is our responsibility as designers to keep the story being told in an uncompromisingly creative way that reaches all in the most positive way."
Browne, of course, has been honored on multiple occasions with the CFDA Menswear Designer of the Year distinction, most recently in 2016. His tenure as CFDA chairman, per the results of the unanimous vote, is slated to last for two years.
Over the summer, Thom Browne launched its first-ever retail presence in France at the private EPI club in Saint-Tropez. The effort marked a collaboration with architect Flavio Albanese, with whom the label has previously partnered.