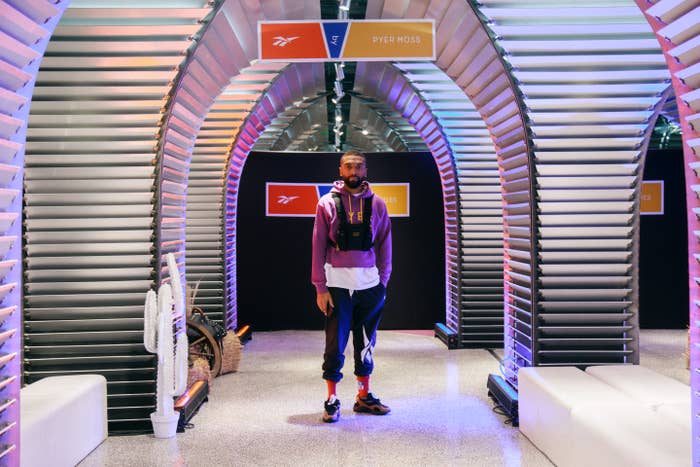 Reebok Studies___, a collaborative endeavor between Reebok and Pyer Moss designer Kerby Jean-Raymond, has been unveiled.
The move marks the natural next step for Jean-Raymond's relationship with the company, which has previously brought fans two wildly successful collections that pushed the boundaries of the brand's expectations and expanded its horizons.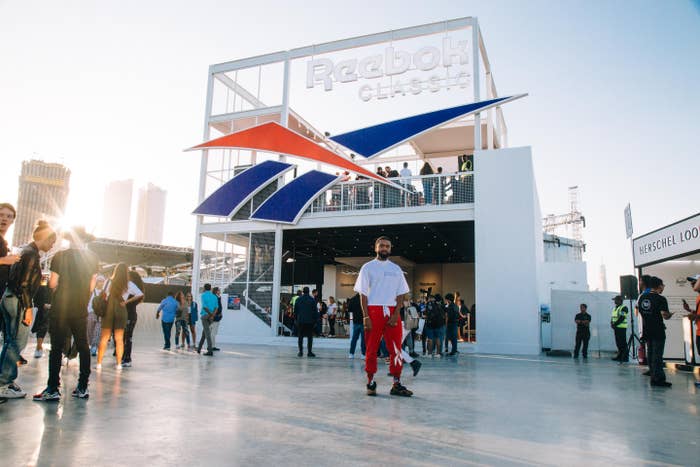 In a statement Tuesday, Jean-Raymond said he initially pitched the Studies___ idea to Reebok after being inspired by witnessing the company's "roster of talent" in action. 
"What we are creating with 'Reebok by Pyer Moss' is amazing and I wanted to share that vision across the entire company," he said. "My vision is to not only work with existing Reebok talent and partners; it's also to champion new one."
At Reebok Studies___, Jean-Raymond will carry out this vision in the role of artistic director. The aforementioned Reebok by Pyer Moss collab, per Tuesday's announcement, will now be housed under the new Reebok Studies___ division.
The Studies___ partnership aims to continue pushing the Reebok strategy into the future with men's, women's, and unisex pieces while also strengthening current brand partnerships and developing fresh ones.