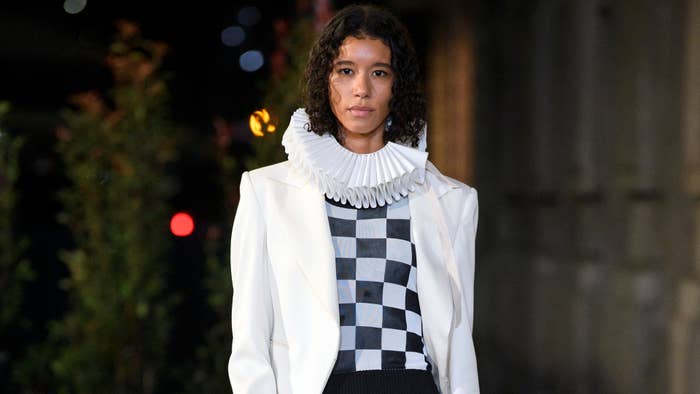 For the unveiling of its Spring/Summer 2022 collection, MM6 Maison Margiela invited onlookers to the La Belle Aurore bistro in Milan, setting the tone for its overarching themes.
Billed as a "heightened celebration of life's return to our cities' bars, restaurants, and streets," the collection takes acknowledged inspiration from a range of women who have made an impact in the realm of surrealist art. Specifically cited as inspirations in press materials are Claude Cahun, Leonora Carrington, and Dorothea Tanning. The latter, who died at the age of 101 back in 2012, was known for often using her own dreams as a starting point for her visual work.
These inspirations extend further to the latest MM6 Maison Margiela x Eastpak collaboration, the full capsule of which will be available next spring. As is tradition, MM6 Maison Margiela also released a limited (50) run of souvenir T-shirts, boasting the same design as the T-shirts worn by house members and La Bella Aurore staff.
Below, get a closer look at a selection of MM6 Maison Margiela's Spring/Summer 2022 runway looks.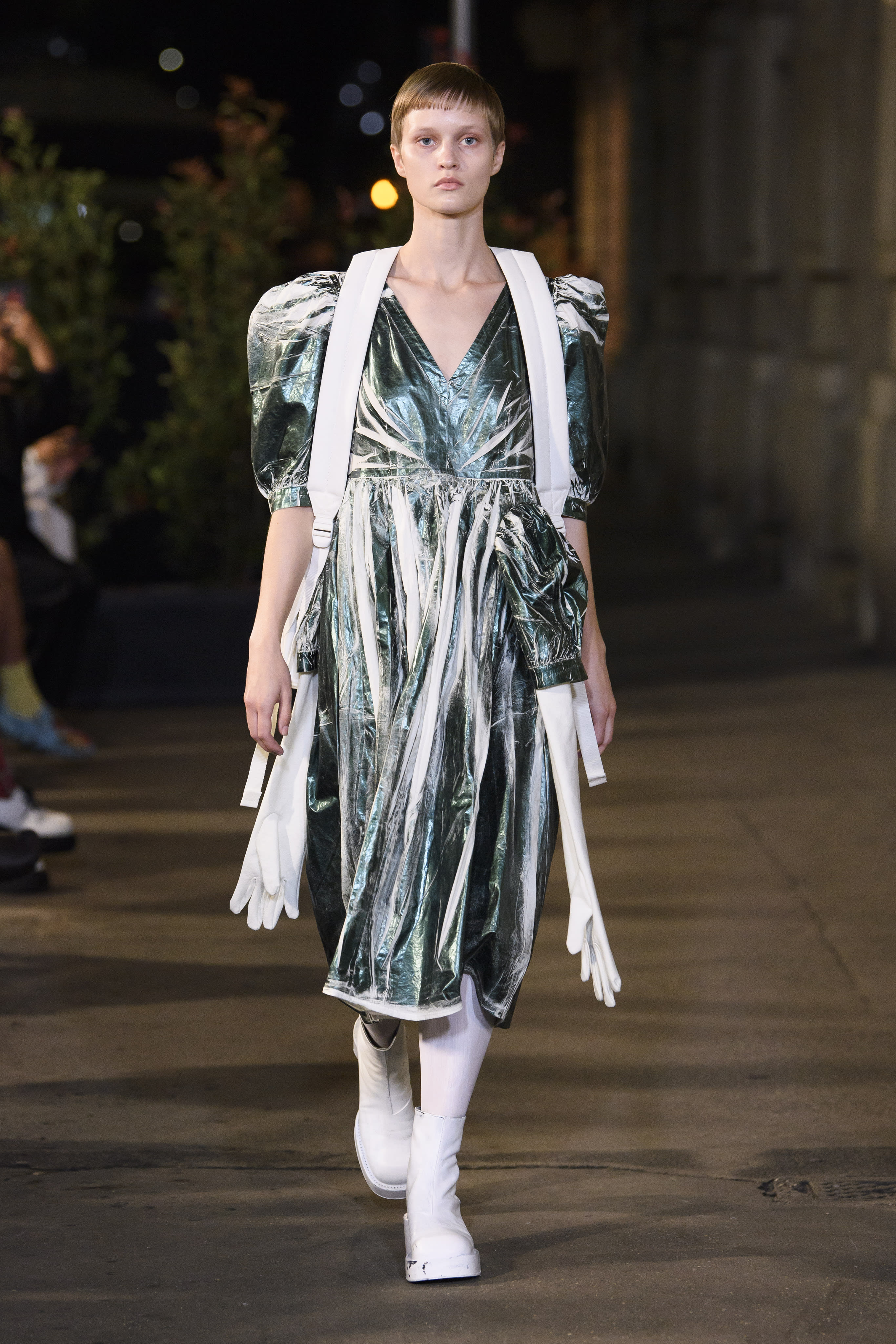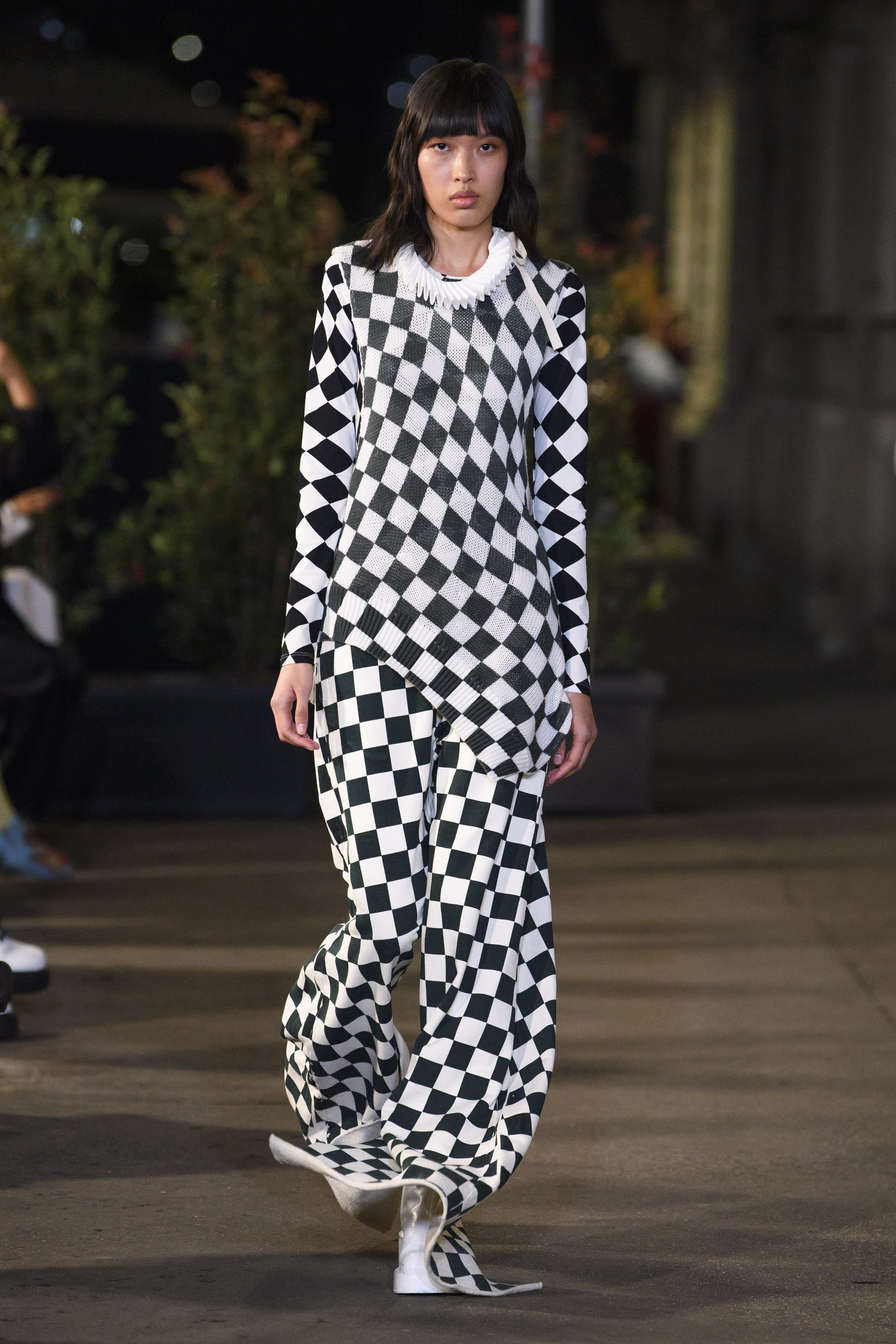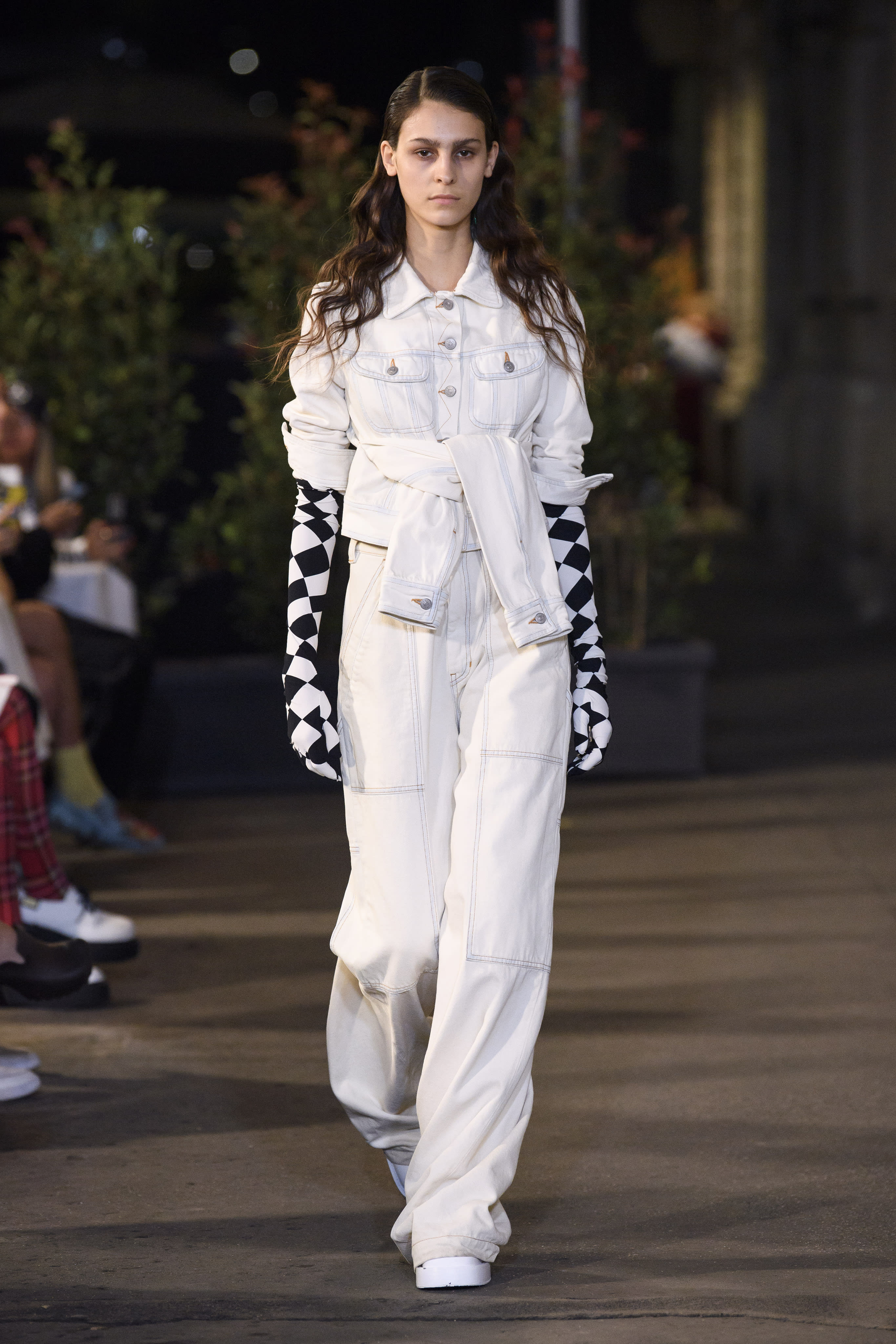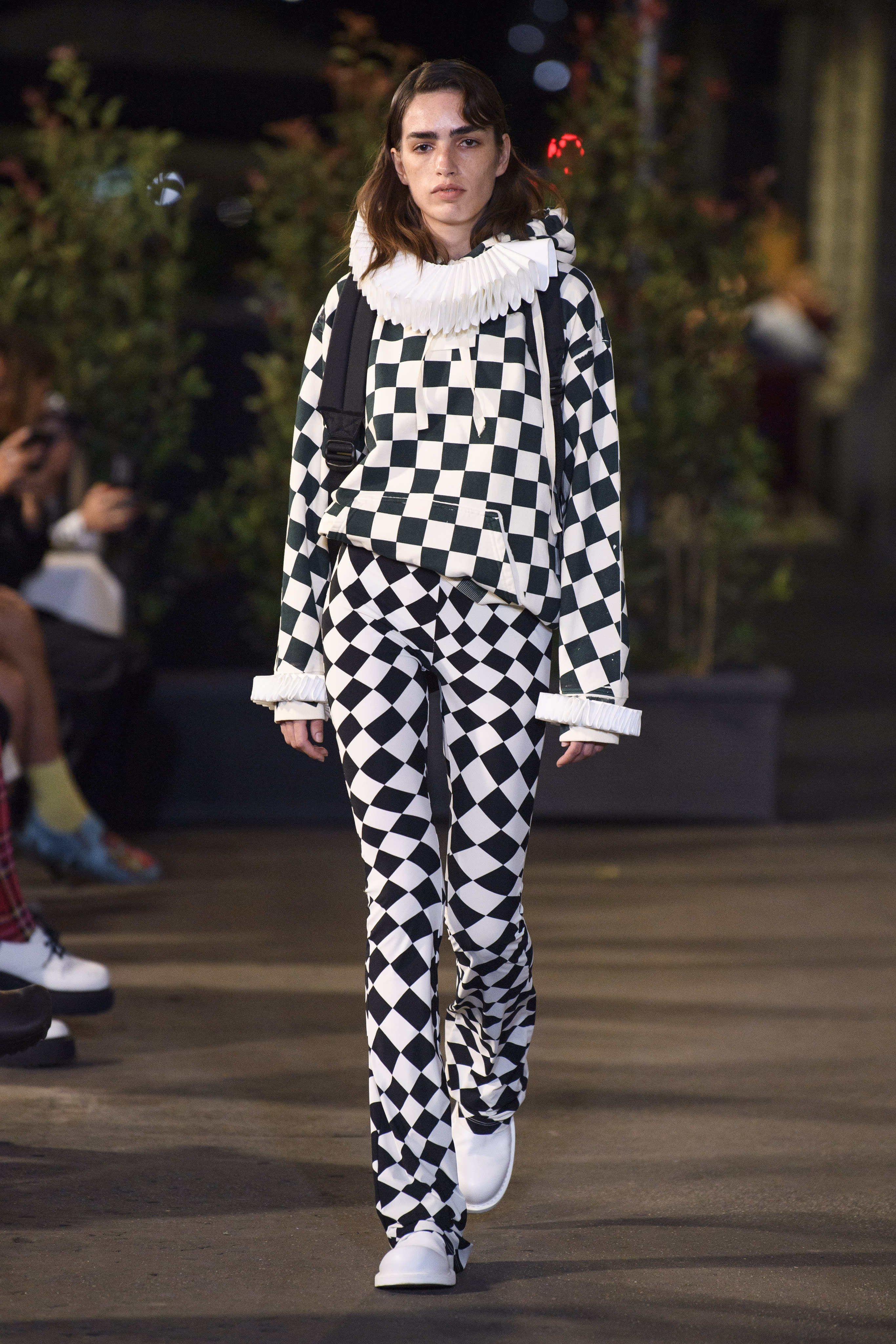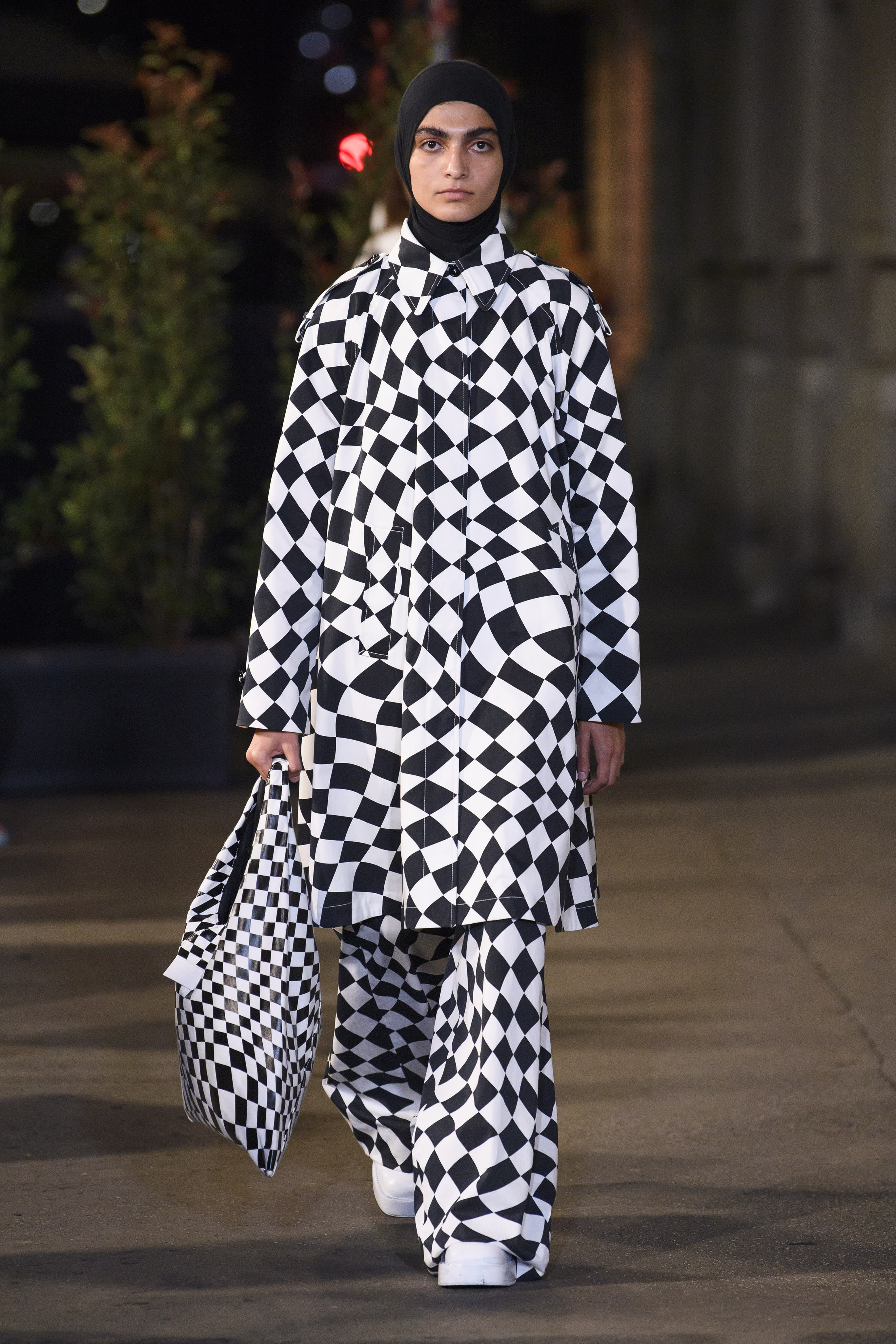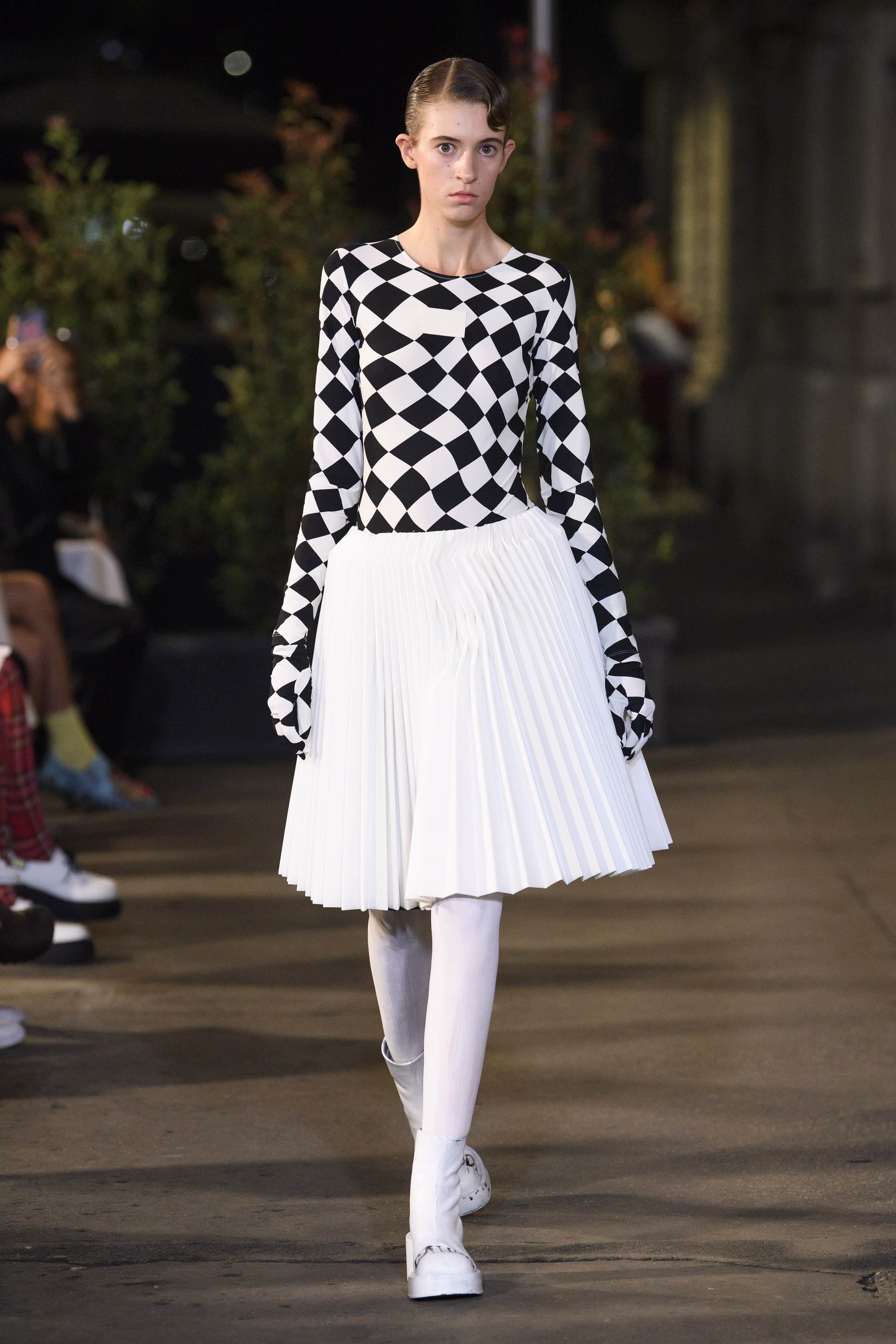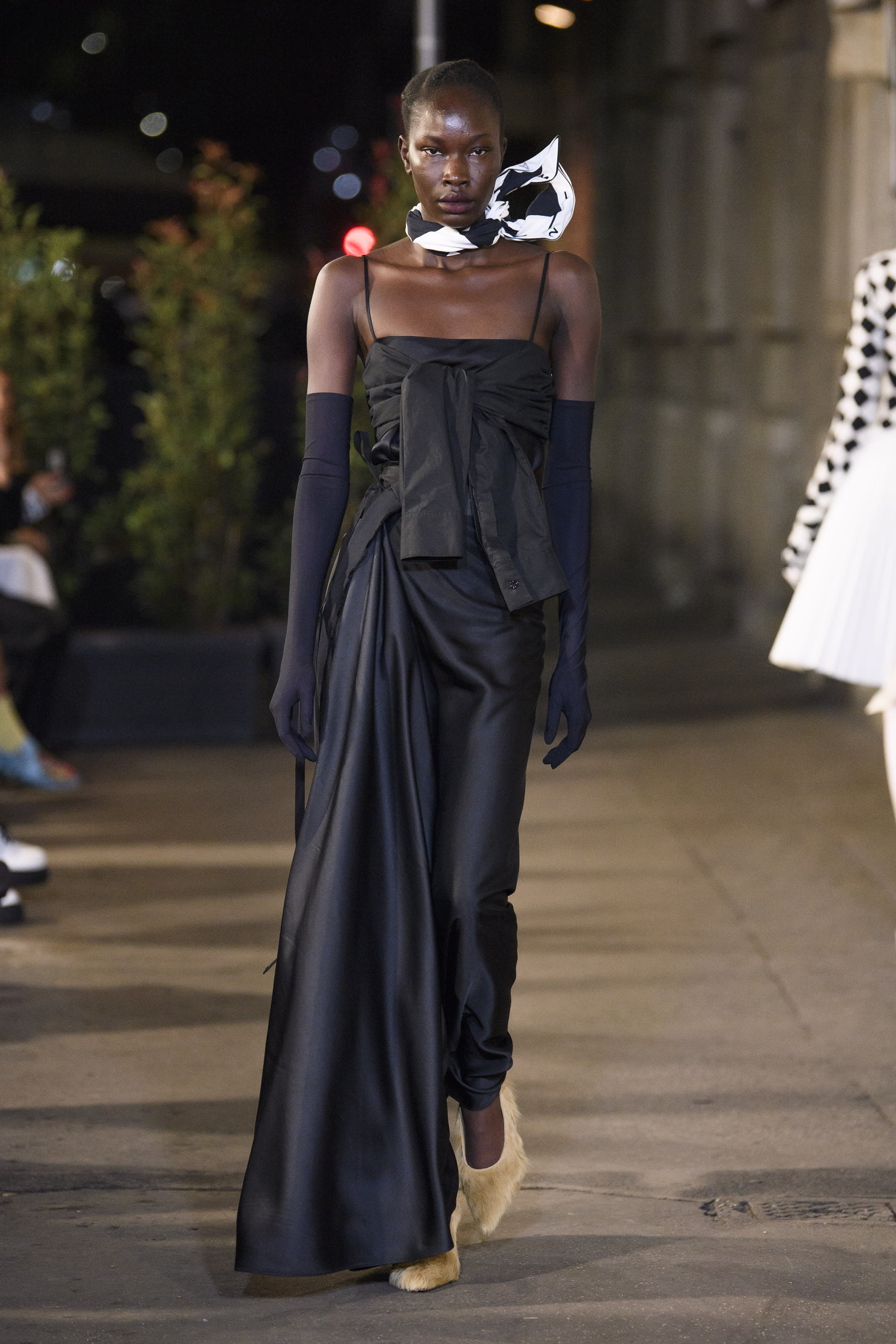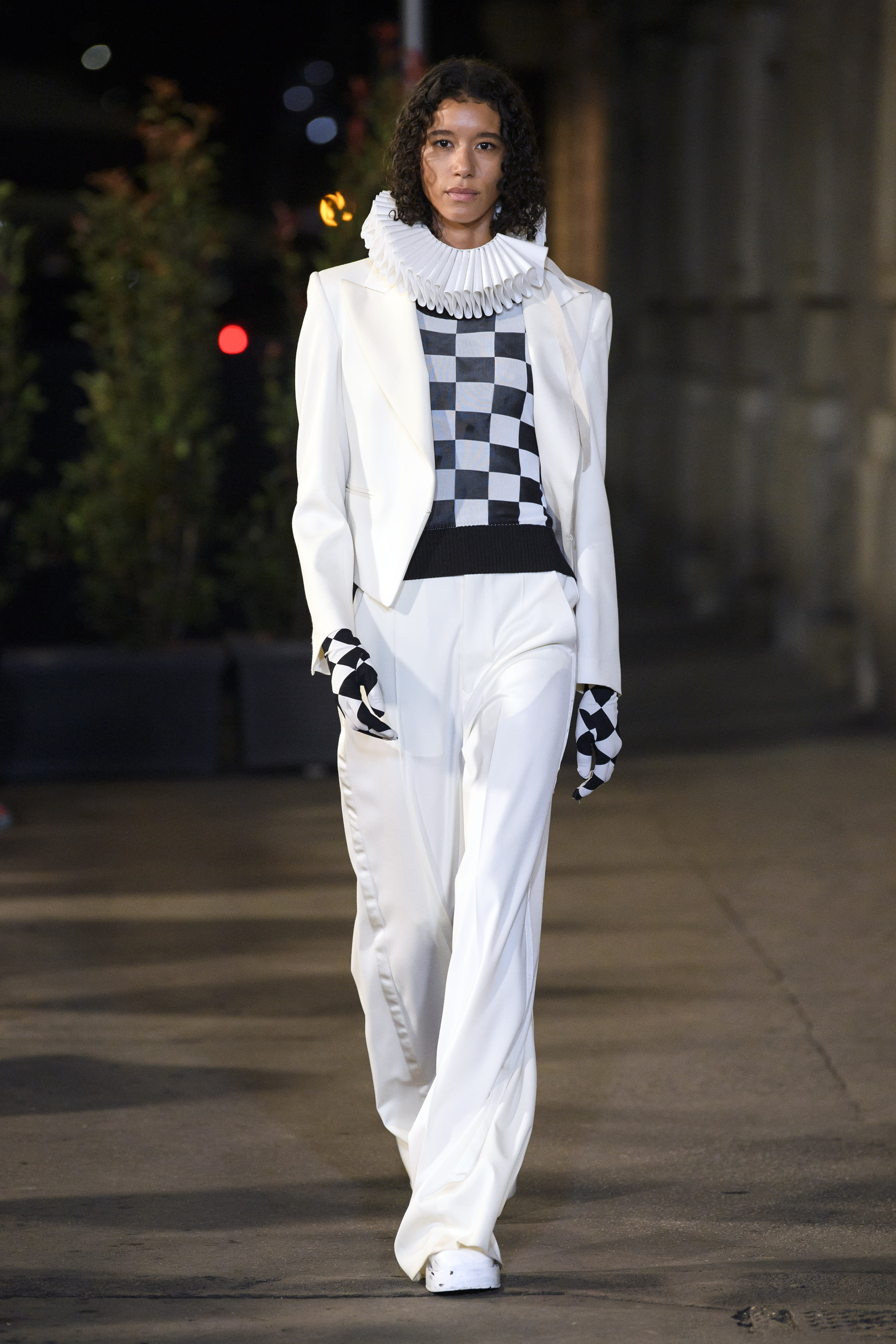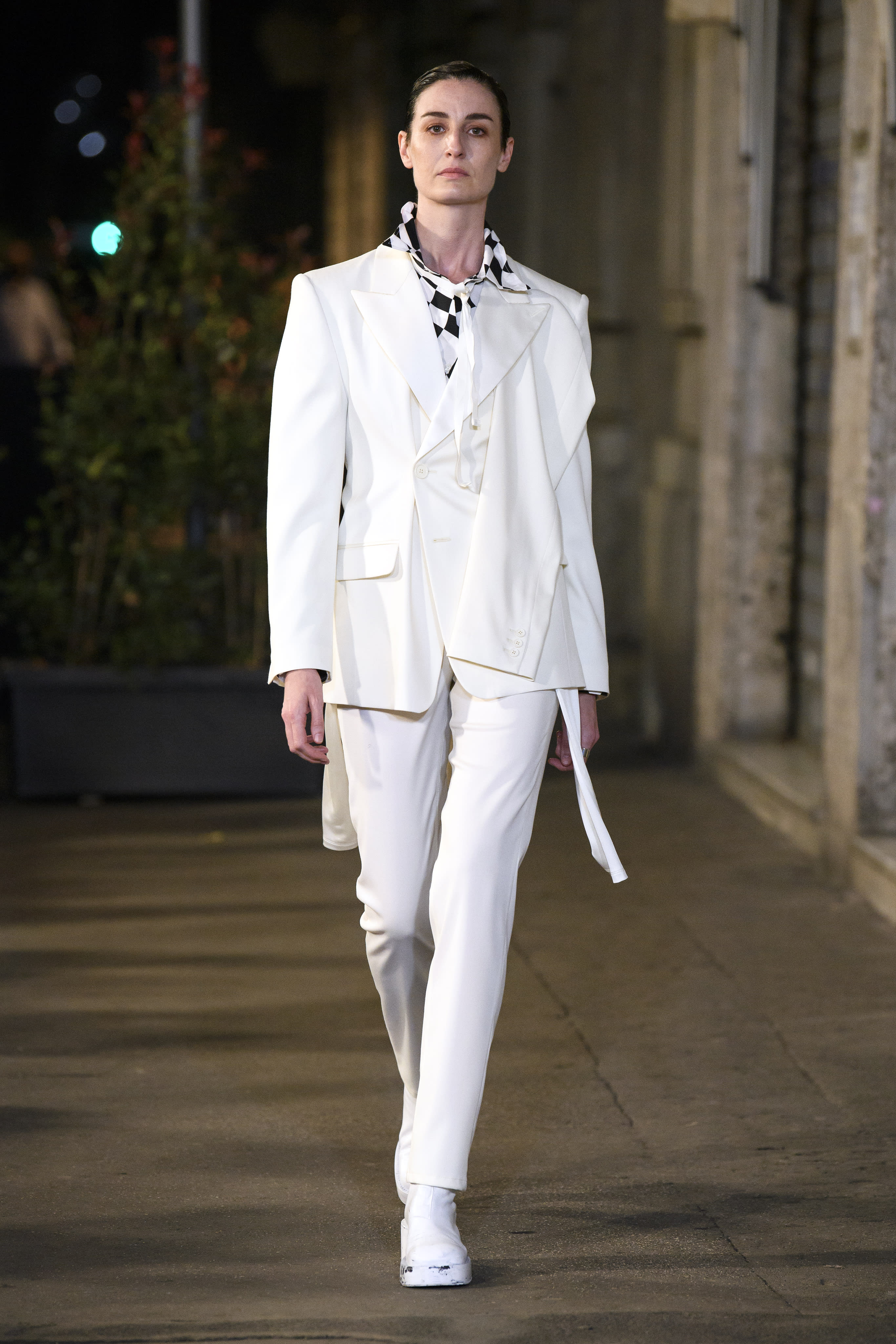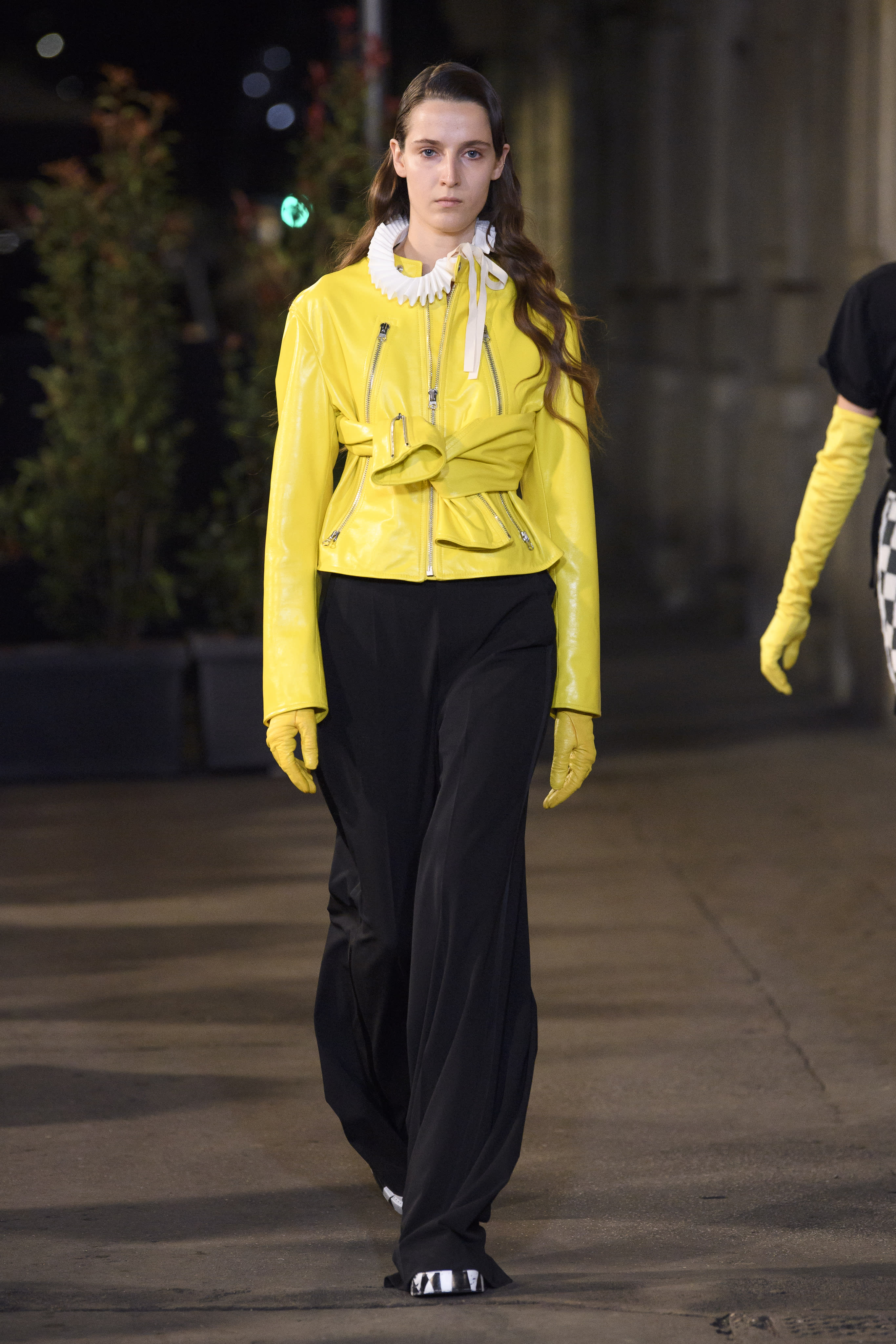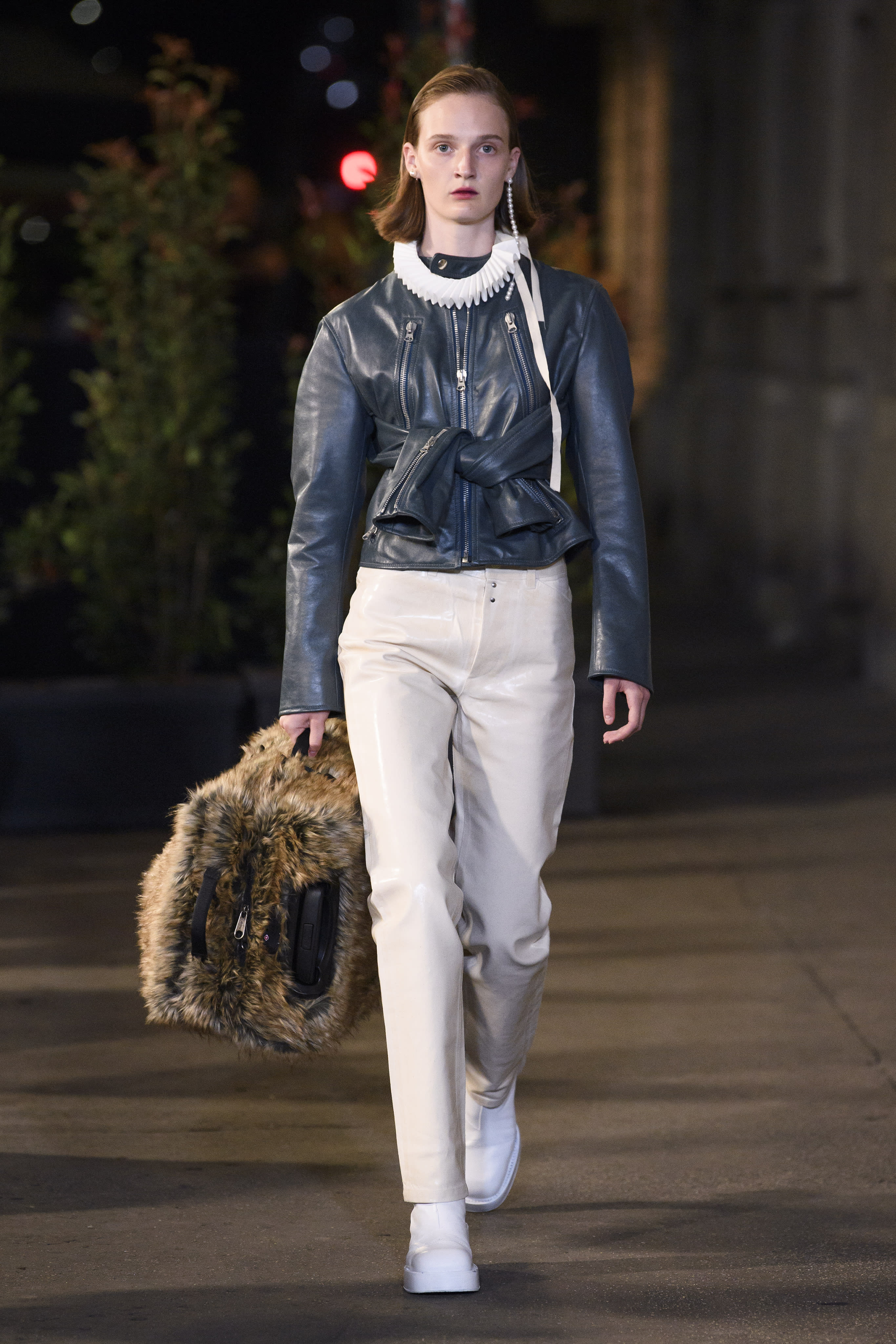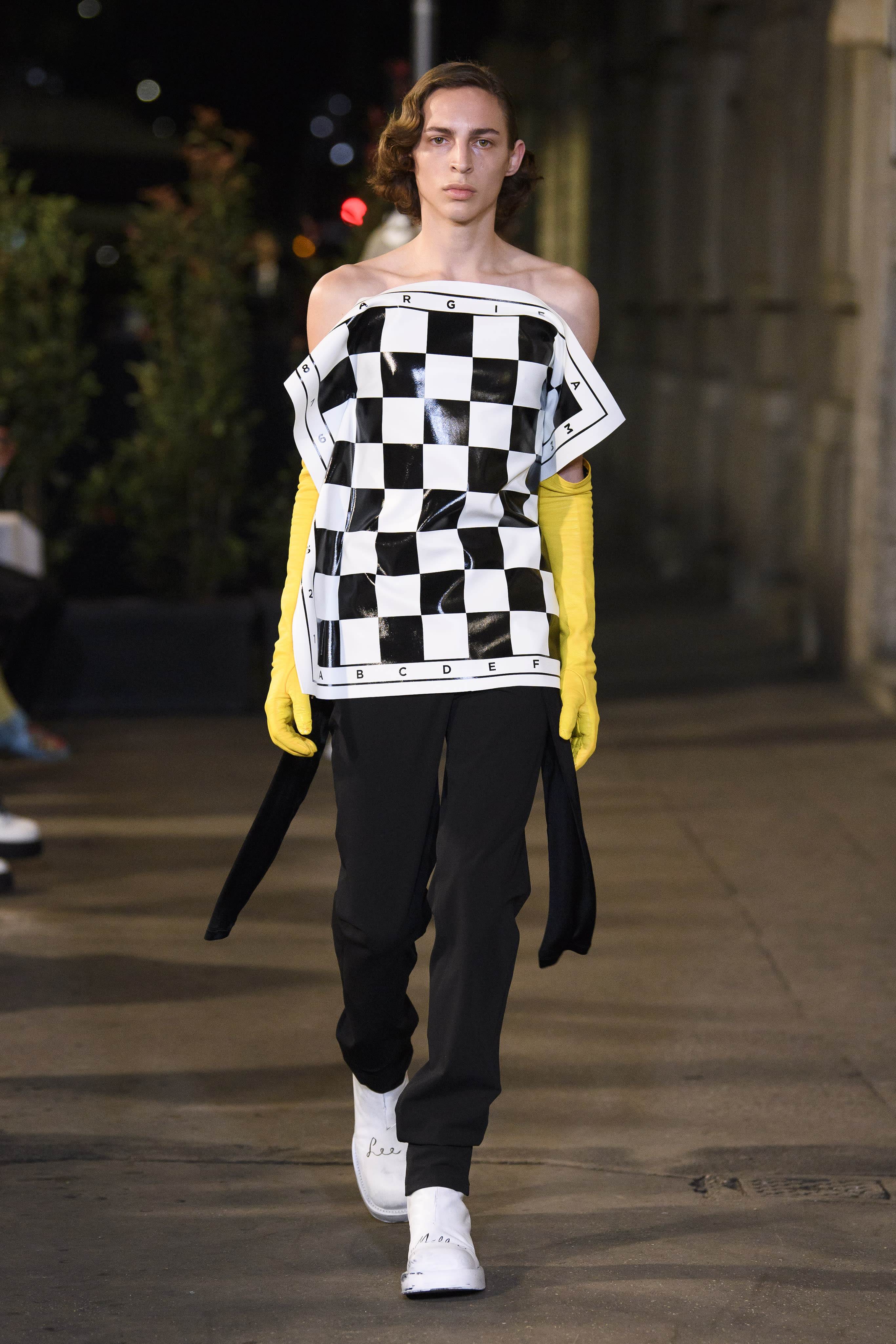 MM6 Maison Margiela, notably, serves as an "advanced contemporary line" offering pieces that are visually aligned with overall Maison Margiela expectations, albeit at a more approachable price point. Back in March, the line unveiled its Fall/Winter 2021 collection during a cabaret-inspired runway experience. Revisit that here.